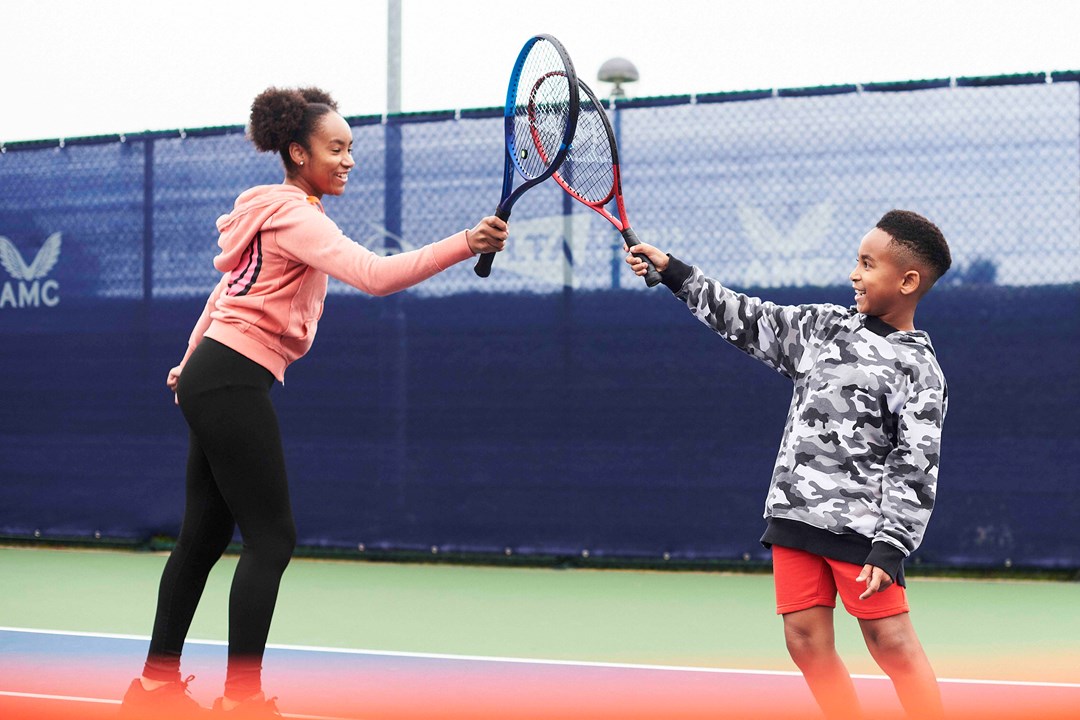 LTA
Grants announced by LTA Tennis Foundation to improve lives through tennis
• 4 MINUTE READ
The LTA Tennis Foundation has today announced a £1.5m cash boost for a range of tennis projects including those supporting disabled people, lower socio-economic groups, mental health, the rehabilitation of ex-offenders and families living in temporary accommodation.
The LTA Tennis Foundation is the new tennis charity that partners with brilliant people and organisations to improve lives through tennis. The foundation shares our wider vision of 'tennis opened up', and was formed when two existing charities, the Tennis Foundation and The LTA Trust, merged.
The foundation is a grant and loan making charity and opened its first application window at the end of last year. In total 29 applications were submitted, from an incredibly diverse range of organisations and projects including other tennis charities.
Following a rigorous assessment process developed using external expertise and industry best practice a total of £1.5m in grants was approved across three years. Both the organisation and the projects proposed were evaluated against key themes of eligibility, assurance, capability, relevance, benefits and value. There will be a second window for grant applications later this year, which will close in September.
Some examples of grant recipients in this window include:
Living Well UK's "Tennis Got Served" project will receive funding to support children living in temporary accommodation in developing their physical health, and mental well-being as well as increasing their confidence, reducing social isolation, and bringing together people from different backgrounds.
An innovative project from Greenhouse Sports Ltd, to scale up their Greenhouse Gamechangers project so that thousands more young people aged nine to 16 from communities facing poverty will discover the joy of tennis, is also receiving funding. Over the next three years they will scale up their established tennis coaching and mentoring activities working with partner schools and with expansion outside London in key regional hubs such as Portsmouth and Leicester.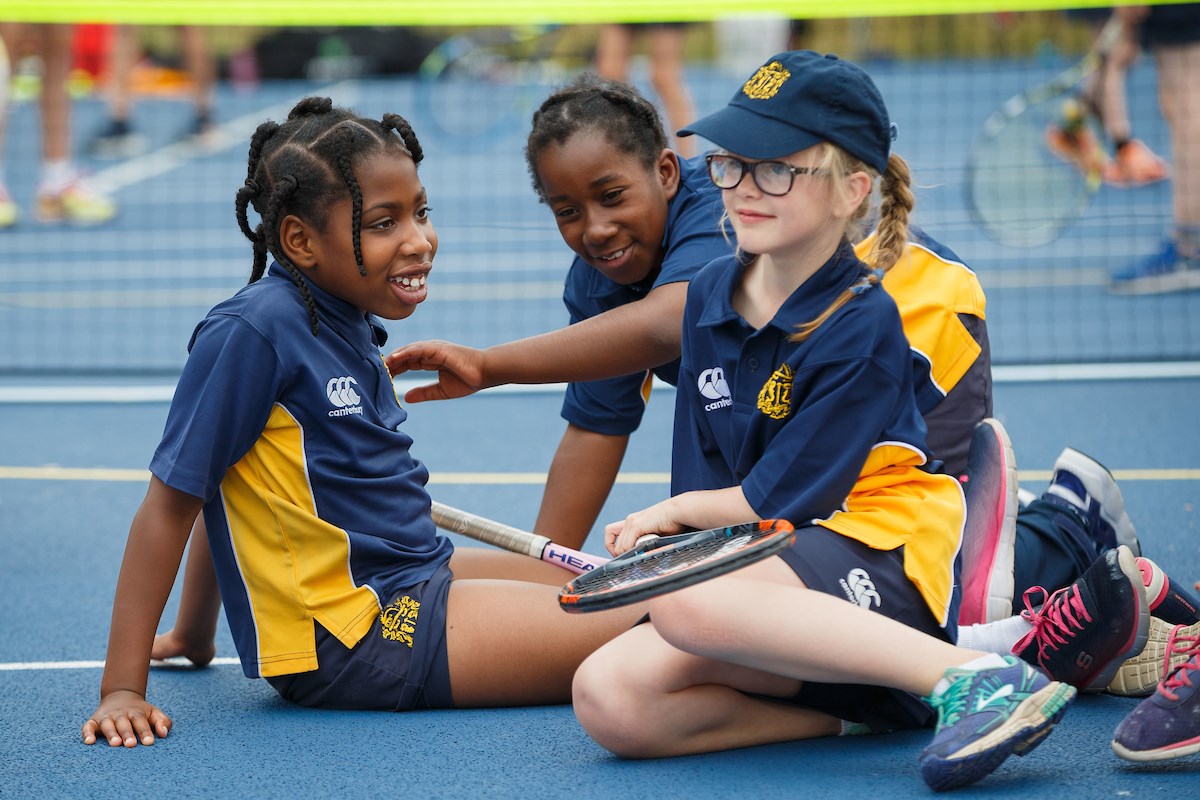 The Hertfordshire Association for the Care and Rehabilitation of Offenders (HACRO) was awarded a grant to introduce a tennis element to their TurnAround project which launched on 1 January 2023 to provide timely support to ex-offenders in their journey to becoming productive members of their communities. The programme provides participants with an individual mentor, formal training in life skills, literacy support and a range of activities designed to enhance their skills and physical and mental well-being.
Birkenhead Wellbeing Camps - aiming to tackle the issue of children going hungry during school holidays around the area of Bidston - will use their funding to operate drop-in tennis sessions during the school holidays at Wirral Tennis Centre for primary school aged children. As well as tennis, participants will be able to enjoy a meal and snacks throughout the afternoon as well as receiving a toiletry bag and access to use the facilities. All sessions will be run by a team of LTA qualified coaches, but they will also be supported by wider youth workers.
Access Sport will create and launch a new disability inclusive tennis offer for children and young people. They will equip and support clubs and venues to embed this offer, building knowledge and confidence through Access Sport's disability inclusion expertise. Initially launching in three target locations across 10 clubs, this one-year test and learn project will enable Access Sport to shape the offer and create a national programme with new resources that will enable them to scale the project nationally.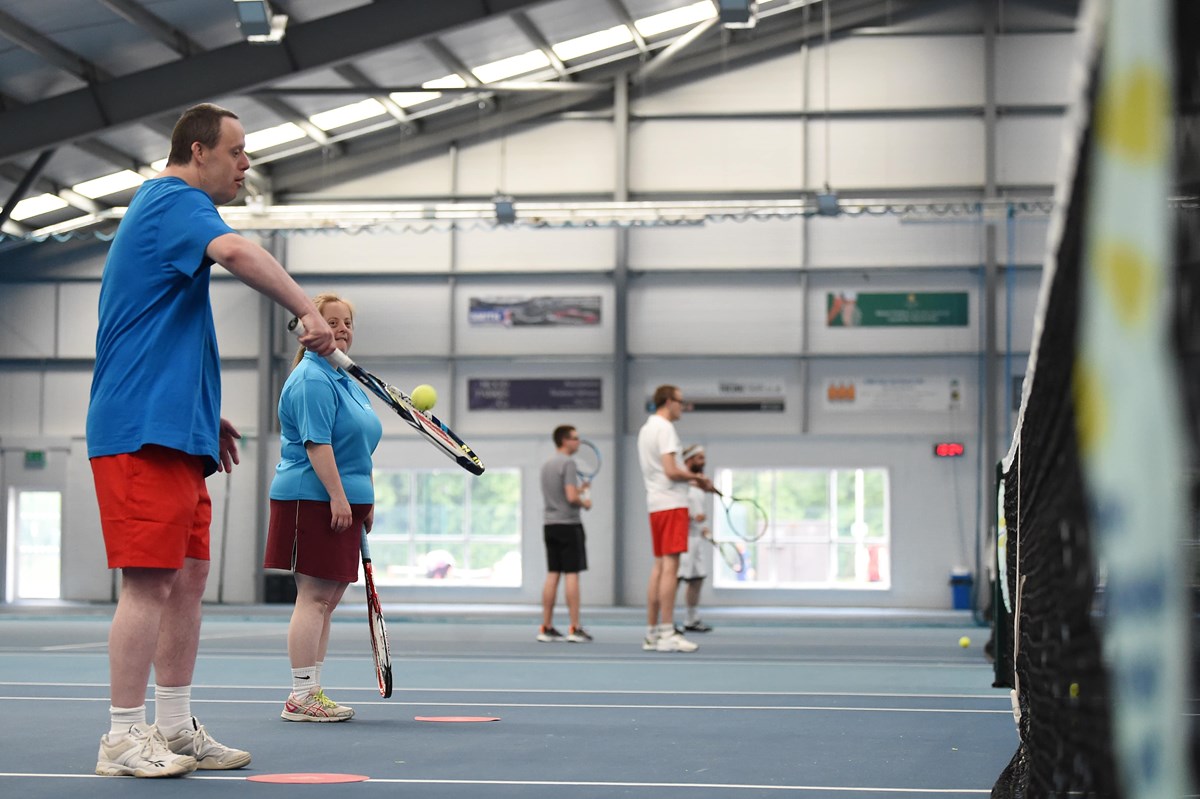 LTA Tennis Foundation Chair, Tim Lawler MBE said: "By collaborating with other charities and third sector organisations the foundation is challenging the status quo, looking for opportunities to invest in new and innovative projects that will make a real difference through tennis. It's fantastic to see such brilliant projects and organisations in line to receive vital funding which will enable many more people to share in the enjoyment and benefits of taking part in tennis. We want to use our sport to make a real difference to people across Great Britain."
Access Sport Chief Executive, Helen Rowbotham said "We are really excited to work with the LTA Tennis Foundation. This is a positive step forward for disabled children and young people looking to get into tennis and we'd be delighted to hear more from those interested in finding out about the project."
Béatrice Butsana-Sita, CEO of Greenhouse Sports said: 'The LTA and its charities have been a transformational partner for our charity for more than a decade, supporting our coaching and mentoring work to bring tennis to communities that are otherwise the least likely to experience this great game. We are delighted that in the spirit of the partnership this new funding from the LTA Tennis Foundation supports the expansion of Greenhouse's coaching into primary schools so we can work with younger age groups and now provide Greenhouse support through a child's entire school career.'
Full list of grantees
Access Sport CIO
Action For Children
Everyone 4 Sport CIC
Hertfordshire Association for the Care and Rehabilitation of Offenders
Hinckley Town Tennis Club
Living Well UK
Birkenhead Wellbeing Camps
Pride in Tennis
Sundridge Park Tennis and Squash Ltd
The Change Foundation
The Sport Legacy Foundation
Bright Ideas for Tennis
Everton in the Community
Give It Your Max
Greenhouse Sports Ltd
Rackets Cubed
Sport in Mind
Tennis For Free
The Dan Maskell Tennis Trust
The Queen's Club Foundation
The Tim Henman Foundation