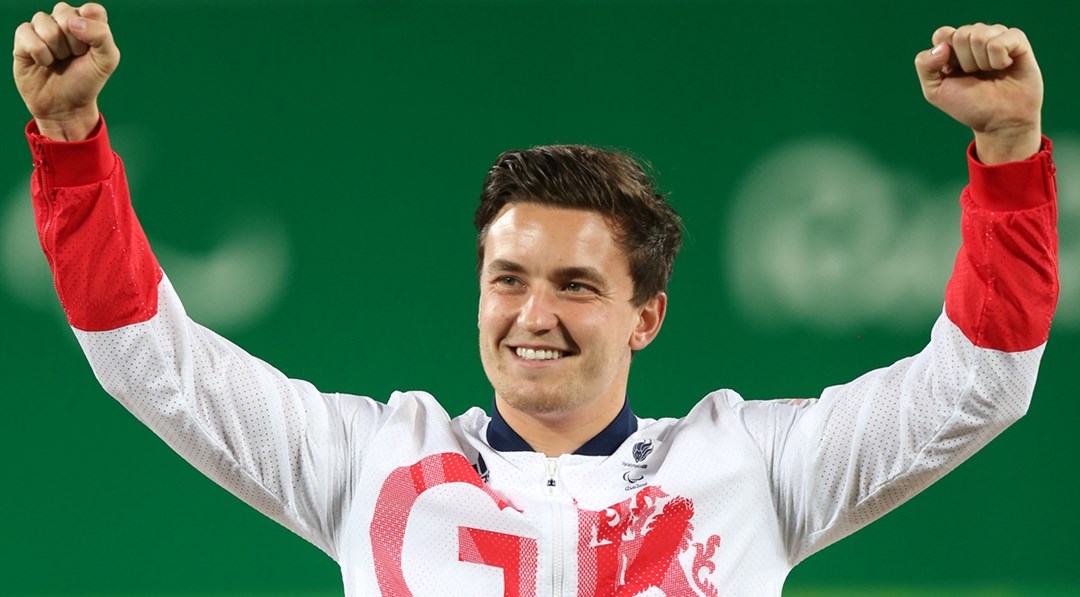 GB Teams
Gordon Reid seals Paralympic gold in all-British men's singles final
• 4 MINUTE READ
Gordon Reid made history when the 24-year-old Scot became Great Britain's first ever Paralympic tennis men's singles champion on Friday night in Rio.
In what was already an historic all-British final, world No. 3 Reid beat 18-year-old 13th seed Alfie Hewett 6-2, 6-1.
Overall, players on the Tennis Foundation's Wheelchair Tennis World Class Programme contributed six medals to the ParalympicsGB tally in their eight days of competition at the Olympic Tennis Centre. Reid and Hewett are among three players to have completed the Paralympic Tennis Event with two medals after they claimed the men's doubles silver medal on the penultimate day of play.
First-time Paralympian Hewett secured the first break of serve in the men's singles gold medal match to take a 2-1 lead, but Reid reeled off five games in a row to take the opening set. Both players held serve early in the second set, but Reid's greater experience showed in his third Paralympics as he added the Paralympic title to his Australian Open and Wimbledon titles.
"It really hasn't sunk in yet! What an amazing week I've had, but to take home a gold and silver really tops off an incredible year for me," said Reid. "I didn't see this success coming and it was only before the US Open last year that I started working with a sports psych to help me enjoy my matches more and stop putting so much pressure on myself, both to win but also to showcase our sport.
"There's actually a picture of Andy Murray as you go out onto Centre Court and when I watched him win gold here last month, I knew I wanted to do the same. I'm honoured to be talked about in the same breathe as him.
"The team at the Tennis Foundation have worked ridiculously hard, especially since we got out here to our holding camp and I know everyone is exhausted! But as a team we've smashed our medal target and I can't wait to share this moment with my friends and family out here, who've all lost their voices, as well as those back home," added Reid.
"Of course it was really strange playing against Alfie tonight but I'm so proud of him for having the most unreal Games and he should be so happy. We have quite different personalities and he gets quite quiet before a match, whereas I like to have company and chat with my team. We both played to win but I felt confident and to have this gold around my neck ranks right alongside winning Wimbledon.
The atmosphere here at the tennis centre has been electric and I can't thank everyone enough for coming out and supporting us."
Hewett reached the final after beating three world top ten ranked players to ensure his place in British wheelchair tennis history.
"I tried to forget who I was playing today but Gordon played a really smart game and he was in control out there. I do hate losing but he's a top tennis player and a top bloke and I've loved every bit of playing in the doubles with him, as well as being part of the team. We were chilling out together before the match and it wasn't awkward at all," said Hewett.
"I may be young but I've been training so hard for the past two years now and my family have been amazing supporting me and backing me all the way to achieve my dreams. I have no regrets and I honestly can't wait for Tokyo already!
"I'm just starting to realise what I've done and I'm sure once I see my family and get home, it will sink in even more. Thank you so much to everyone for their support and I hope I did everyone proud. I've loved being part of ParalympicsGB for the first time and it will be great to celebrate with everyone this weekend."
Tennis Foundation Head of Disability Player Performance, Geraint Richards, was understandably thrilled about the way his players have performed over the eight days of competition.
He said: "It honestly all still feels like a bit of a dream but I know just how much hard work has gone into these performances, both from the players and the huge amount of colleagues we've had supporting the programme over this four-year cycle. We're so thankful for all the support from UK Sport and the National Lottery and also our other partners at the BPA, LTA and EIS. It's such a fantastic time for British wheelchair tennis and we hope to inspire many more people to take up the sport."