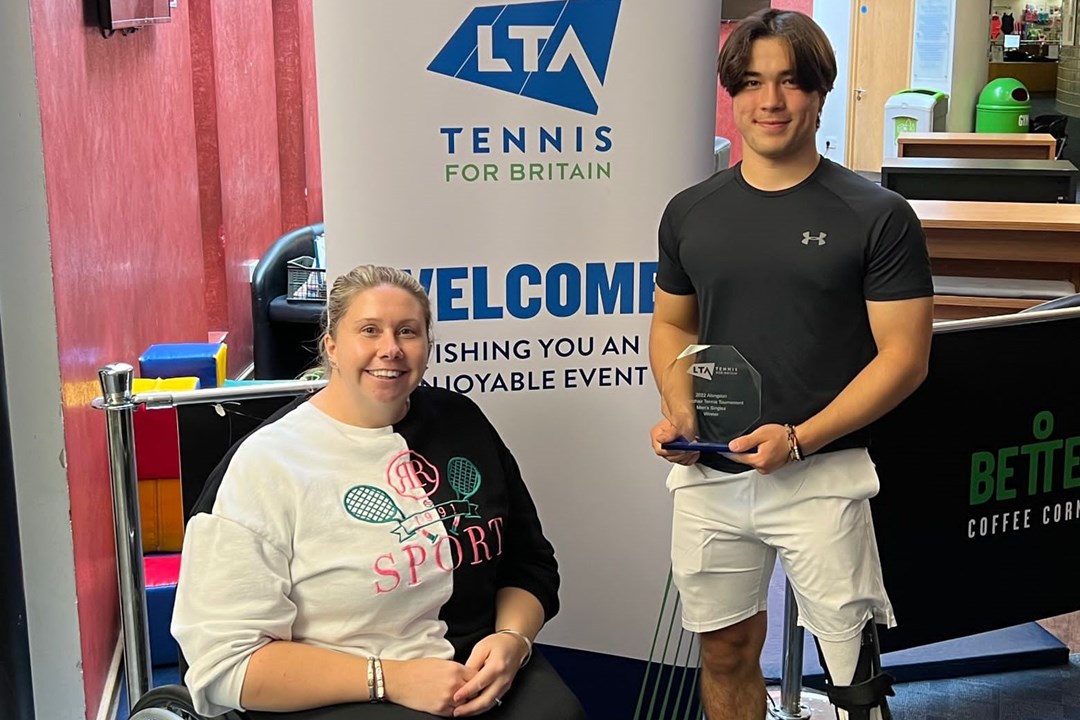 International
Dahnon Ward and James Shaw headline British success at Abingdon Futures
• 3 MINUTE READ
British players won four of the six main draw titles contested at the Abingdon Futures as international wheelchair tennis returned to Oxfordshire for the first time since 2019.
Dahnon Ward and Andrew Penney dominated the men's singles and doubles events, with Ward extending an unbeaten sequence of matches in Abingdon that started with his victory in the junior singles in 2019. This time the Leicestershire 17-year-old earned his first senior international title, dropping just four games across his four matches and beating Penney 6-0, 6-1 in the final.
"It's been a long time coming, but I'm really pleased with how I performed," said Ward, who has subsequently improved his men's singles world ranking to a career-best No.34. "On paper it may not have seemed as hard as some of the other events I've played in, but I think the way that I played was good enough to win any other Futures tournament. I think I've shown everyone that I've taken a step forward since the US Open juniors."
Penney and Ward eased to their second men's doubles title of the year without dropping a game, continuing to demonstrate the potential they showed when winning the ITF 2 Austrian Open together in August.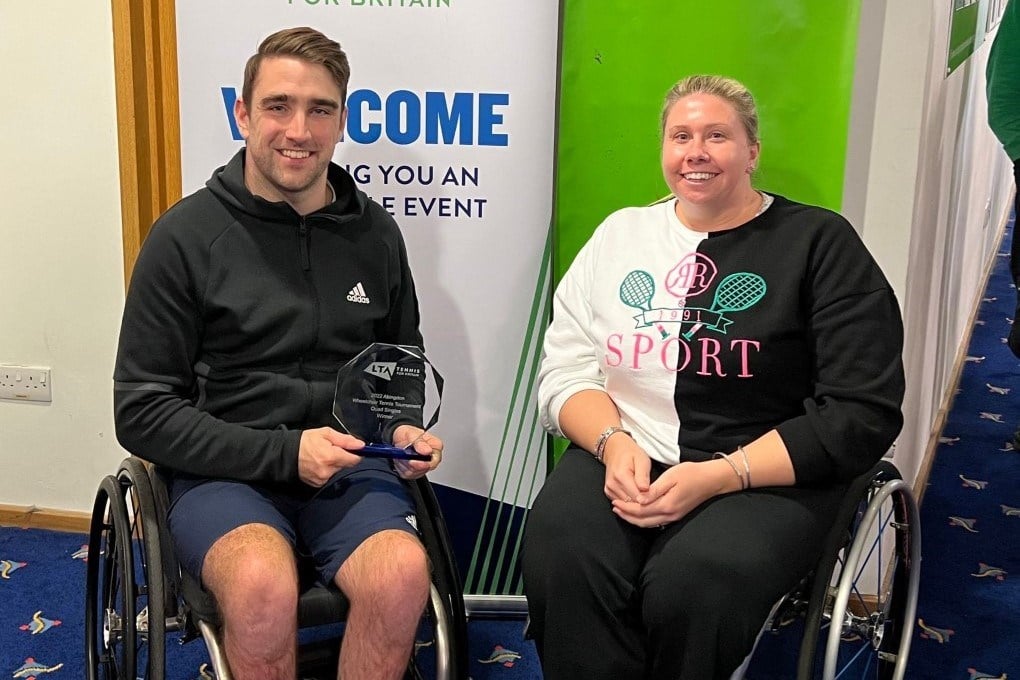 There was also a British clean sweep in the quad singles and quad doubles as James Shaw clinched his first singles title since 2020, defeating 15-year-old Oliver Cox 6-2, 6-3 after Oxfordshire's Cox reached the final in his first senior world ranking event. Gary Cox, runner-up in the quad singles in Abingdon in 2019, partnered Shaw to win the quad doubles after defeating Oliver Cox and Dan Pennington-Bridges 6-2, 6-4.
Hopes of British success in the women's singles and doubles was spearheaded by Abbie Breakwell and Ruby Bishop, with Breakwell returning to the scene of her first senior women's doubles title in 2019.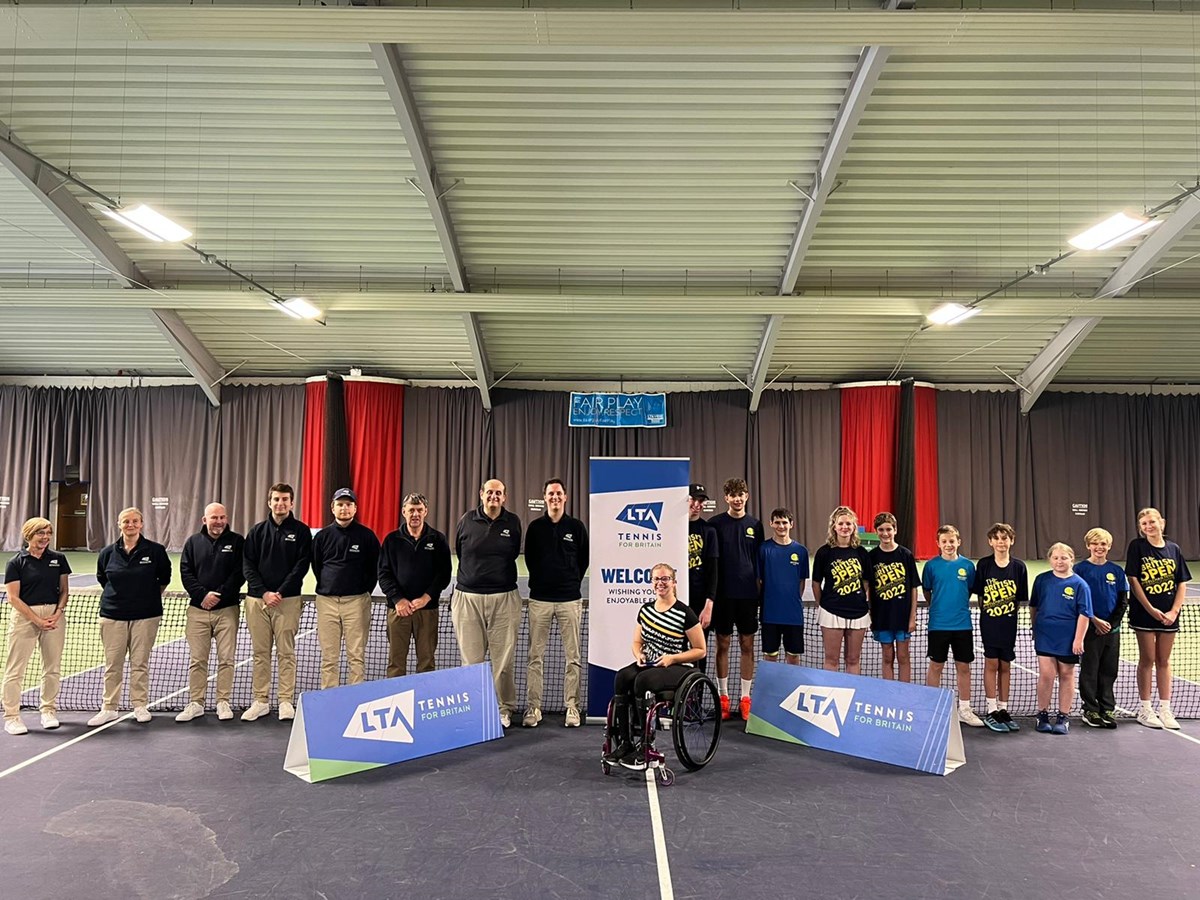 A singles semi-finalist in 2019, this time Breakwell met Bishop in the semi-finals, earning the second of back-to-back 6-3, 6-3 wins to book her place in the final against Israeli top seed Maayan Zikri. Breakwell and Zikri's only previous meeting this season ended in a three-set win for Zikri in the semi-finals of the Bucharest Open in Romania in August, but Breakwell was unable to take their latest head-to-head to a decider as Zikri took the title 6-1, 7-5.
There were also runners-up honours for Bishop and Breakwell in the women's doubles final, as Zikri and Austria's Christina Pesendorfer justified top seeding to prevail 6-3, 6-4.