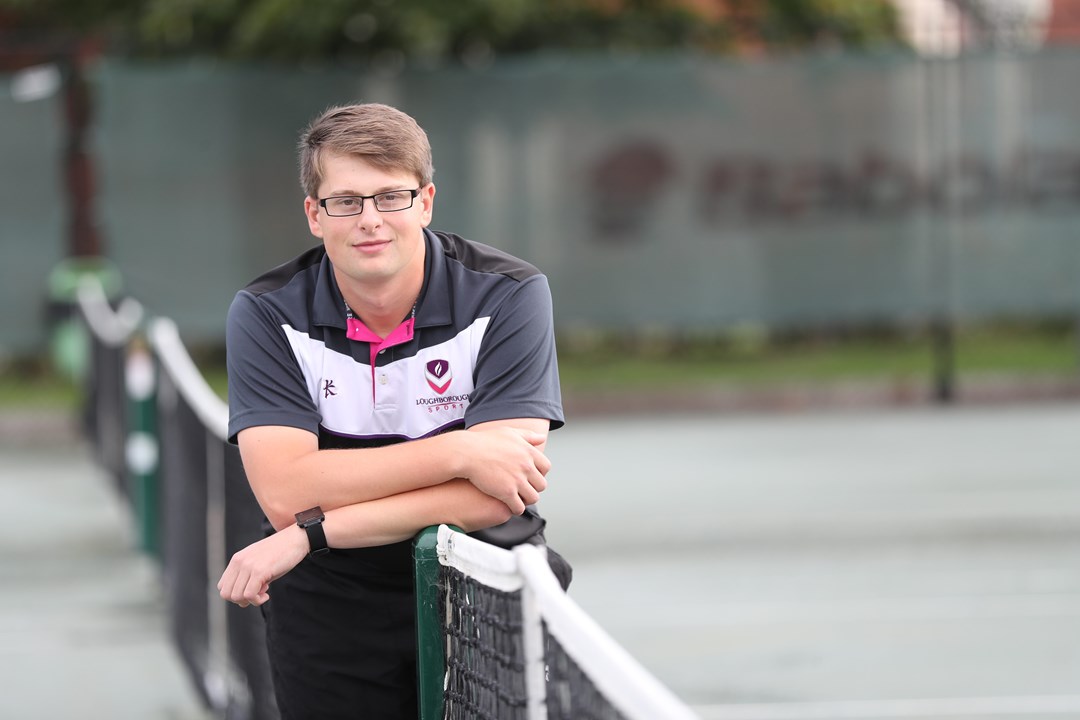 Community
Connor's story: Student Tennis Network helping young people to further their sporting careers
• 3 MINUTE READ
The Tennis Foundation's introduction of the Student Tennis Network has been helping young people across the country begin their careers in tennis, whether it be as a player, coach, physiotherapist or otherwise.
One of those to have taken the opportunity presented to him is Connor Evans, who was studying for a master's degree in sports coaching at Loughborough University when he began the programme.
Since graduating, Connor continues to work at the university having secured a one-year internship as a tennis coach, which involves going out to local schools to provide coaching, running the university's tennis programme and coaching some students.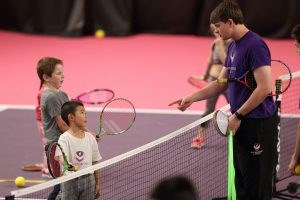 While his initial coaching experience stems from before his time in Loughborough, having first been asked to assist with summer camps by his tennis coach at the age of 15, Connor spoke about the importance of the Student Tennis Network in aiding his professional development.
"I began playing tennis at the age of 10, and after my coach asked me to help out I did my Level 1 [coaching badge] and, from there, it has built its way up slowly," he explained.
"A number of workshops have been put on for us, one of which was for CVs and interviews. We drew up our CVs, went through an interview and received a lot of feedback, where all of our skills were drawn out based on what we already did in our role.
"It's been a really good opportunity to learn and improve as a coach."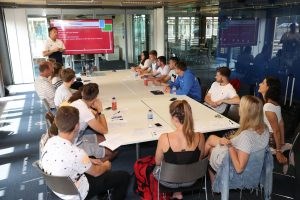 Development requires being taken out of your comfort zone, and it's no different for a young, budding tennis coach like Connor.
Being involved with the Student Tennis Network meant he was afforded the opportunity to take his coaching overseas, resulting in a trip to Barcelona, where not only his Spanish would be put to the test, but his versatility and coaching style would be too.
"I was at a student coaches conference hosted by the Tennis Foundation where I saw advertising for the Network, which said about the training, advice and opportunities on offer.
"Getting a place on the programme got the ball rolling and it was at an open weekend at the National Tennis Centre where they explained the programme in more detail and the opportunities that would come out of it – one of which was the Barcelona trip.
"We noticed that the way they do it is very minimal – it's just rackets and balls, whereas over here we tend to use a lot of coaching aids, cones, lines and everything else. They also tend to stick to quite a low player-to-coach ratio, in ones or twos, and here we do it in bigger groups.
"It was a whole new culture, a different way of coaching and they ran their tennis clubs differently. We went out there to see how a club runs and how academies structure their coaching, and it gave us a different perspective of how we could coach in the future."
For more information regarding our Student Workforce including how to apply, click here.