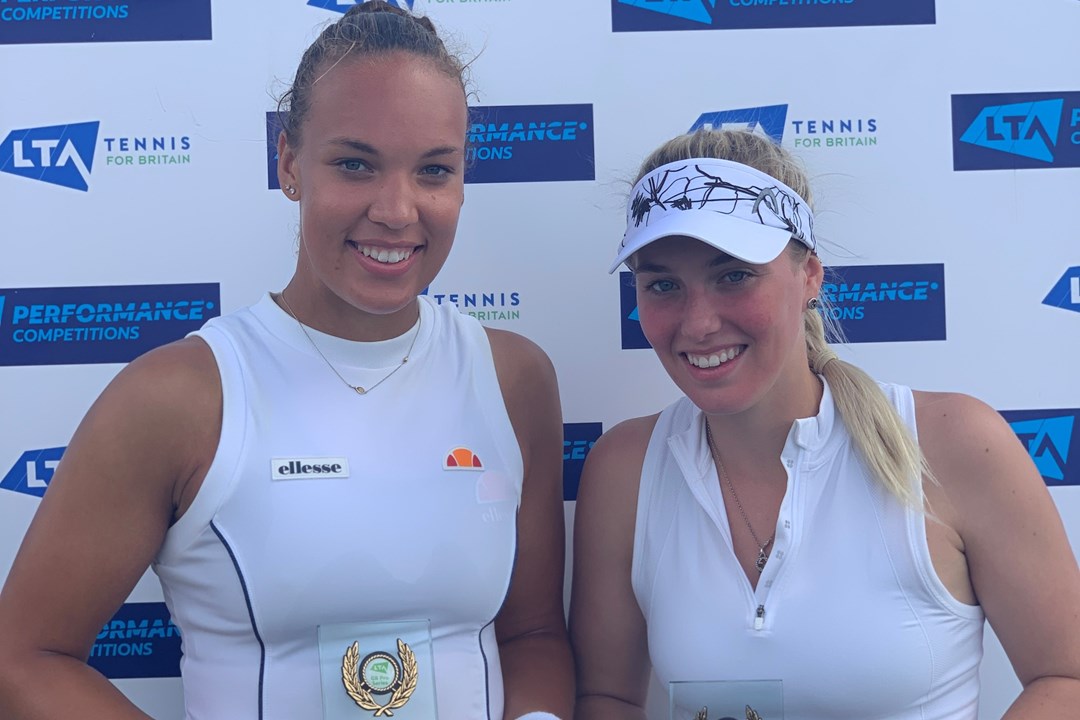 International
British winners crowned at ITF events in Aldershot
• 2 MINUTE READ
More British winners have been crowned on the ITF's World Tennis Tour as the latest tournament on our Performance Competitions Calendar reached a conclusion in Aldershot.
Nottinghamshire's Freya Christie and Scotland's Ali Collins backed up their win in the Foxhills W25 doubles event earlier this month by adding another doubles title to their collection, as they beat the Japanese duo Eri Shimizu and Ramu Ueda 7-6(6), 6-3 in a competitive final.

There was also a British winner in the men's doubles tournament in Aldershot, as Surrey's Mark Whitehouse teamed up with Finnish partner Eero Vasa to take the title, beating French top seeds Luca Sanchez and Theo Arribage 4-6, 7-6(5), 10-6 in the final. This was Whitehouse's second ITF World Tennis Tour M25 doubles win of this year following his triumph with British partner Henry Patten in Santo Domingo in March.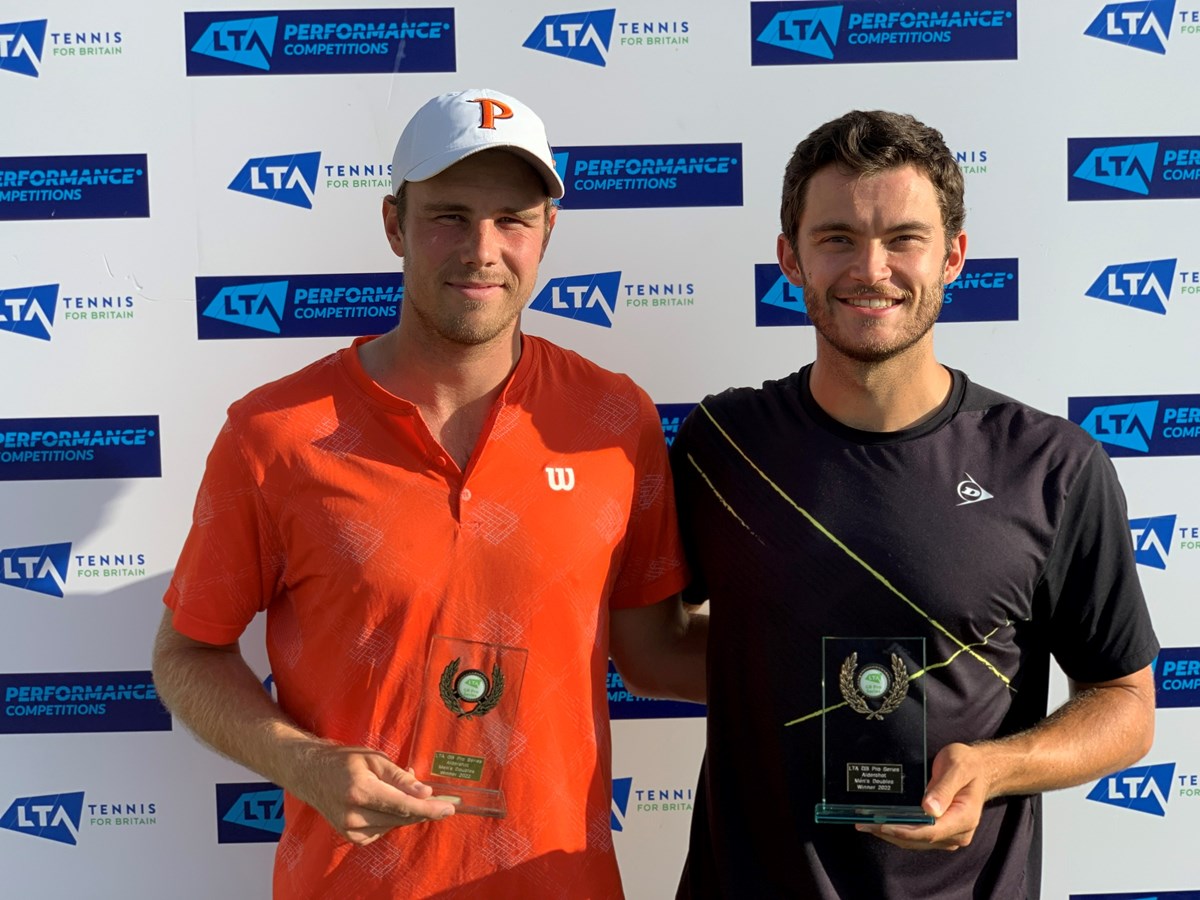 The women's singles title in Aldershot was won by Joanna Garland from Chinese Taipei after beating India's Ankita Raina in the final, while with Poland's Filip Peliwo won the men's title after beating top seed Leandro Riedi from Switzerland in the championship match.

These tournaments in Aldershot were the latest in an expanded calendar of pro level International ITF World Tennis Tour events being staged by the LTA in Great Britain this year, with the number of events more than doubling from seven men's events and eight women's events in 2019 to 16 for men and 16 for women in 2022. This is in addition to the grass court season playing opportunities already in place.
Former two-time Wimbledon quarter-finalist Tamira Paszek reached the semi-finals in Aldershot and has played in several our Performance Competition Calendar events, with the Austrian full of praise for this week's event.
"Having these extra tournaments in Britain is so helpful to players," said Paszek. "The organisation of the event is so professional and also the standard is very high. We have some young players here looking to take their chance and some experience players like me in the draw as well. Having a lot of events in the country you are from is so helpful to the local players and the LTA are doing a great job to put these tournaments on with the ITF."