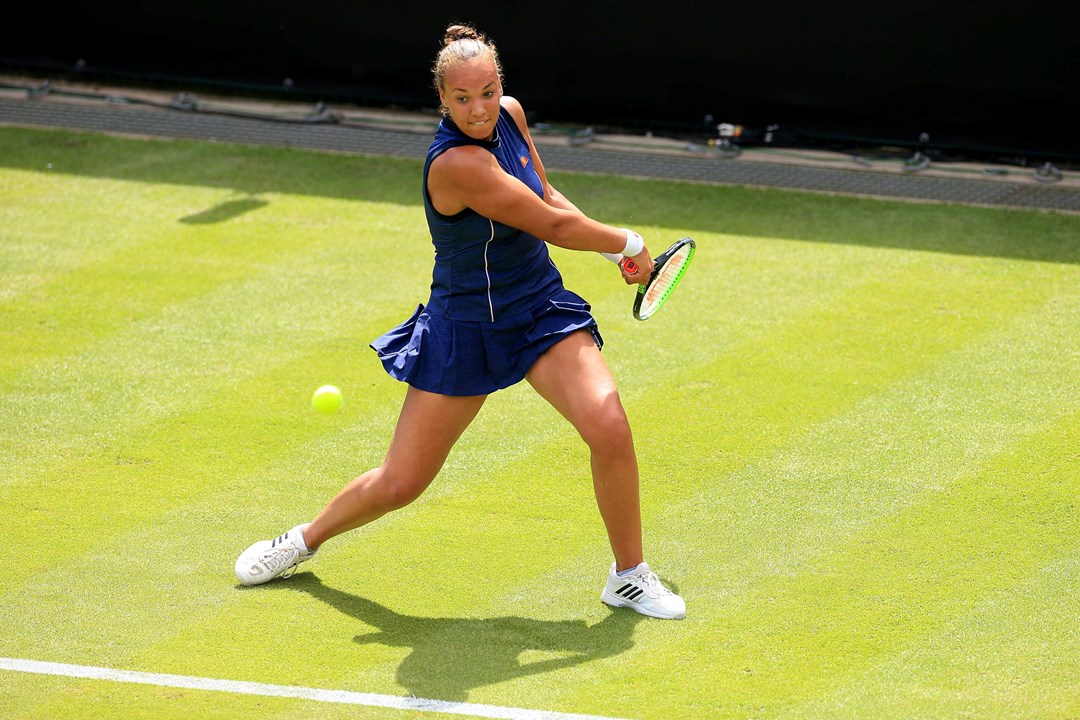 International
British players aiming to shine in Aldershot
• 2 MINUTE READ
British players will be aiming to continue their impressive run of form as the ITF World Tennis Tour reaches its latest stop in Aldershot this week.
Now women's and men's singles and doubles hard court events are taking place in Hampshire, as our boosted tournament schedule offers up more opportunities for homegrown players to shine.
In the W25 tournament in Aldershot, Surrey's Naiktha Bains and Nottinghamshire's Freya Christie gained direct entry to the main draw, while Alice Gillan and Talia Neilson-Gatenby came through qualifying to take their place in the tournament.
The M25 draw will feature Mark Whitehouse, Oscar Weightman, Giles Hussey and Harry Wendelken, with a host of British players including Will Jansen, Louis Bowden and Max Basing also set to feature in the main draw led by top Swiss seed Leandro Riedi, who won an event in Nottingham back in May.
LTA Performance Director Michael Bourne said: "Our Performance Competitions Calendar has been a big win for us because it allows our players to get great development opportunities. It allows some of our more senior pros to earn as well as gain ranking points domestically and it runs from 10 & under right through to the elite. So overall, we're really happy in regard to how that helps to facilitate the idea of getting competition exposure."
This tournament in Aldershot is the latest in an expanded calendar of pro level International ITF World Tennis Tour events we're staging in Great Britain this year, with the number of events more than doubling from seven men's events and eight women's events in 2019 to 16 for men and 16 for women in 2022. This is in addition to the grass court season playing opportunities already in place.
The enhanced LTA Performance Competitions Calendar aims to provide more opportunities for players to compete regularly at a higher level and make progressive ranking gains at the formative stages of their careers, something which has already paid dividends for British players in the first half of this year. The increased calendar means that there will be over 40 weeks of either international ranking point or prize money earning opportunities in Great Britain this year.