GB Teams
British junior teams qualify for Winter Cup Finals
• 4 MINUTE READ
Great Britain's 16U girls, 16U boys and 14U boys teams are set to compete in the Tennis Europe Winter Cup Finals later this month having come through their qualifying groups.
Both 16U Finals will take place from 17-19 February, with the girls competing in Brest and the boys in Marcq-en-Baroeul. Meanwhile, the 14U boys side will compete for the Winter Cup title between 16-18 February in Niederzier.
British girls team win 16U qualifiers
In the 16U girls Zone B qualifiers, Britain's Allegra Korpanec Davies, Mika Stojsavljevic and Abby Kelliher battled through to two difficult ties to reach the Finals.
The top seeds had a bye through to the Zone B semi-finals, where they came from a match down to defeat Portugal 2-1. Korpanec Davies drew the Brits level with a 6-1, 6-3 win over Lena Couto, before teaming up with Kelliher to clinch the doubles rubber 6-3, 6-0.
The Brits took on and defeated second seeds Ukraine 3-0 in the final. Two straight sets singles wins for Stojsavljevic and Korpanec Davies secured the victory for the British side, before the doubles duo came together to see out the result.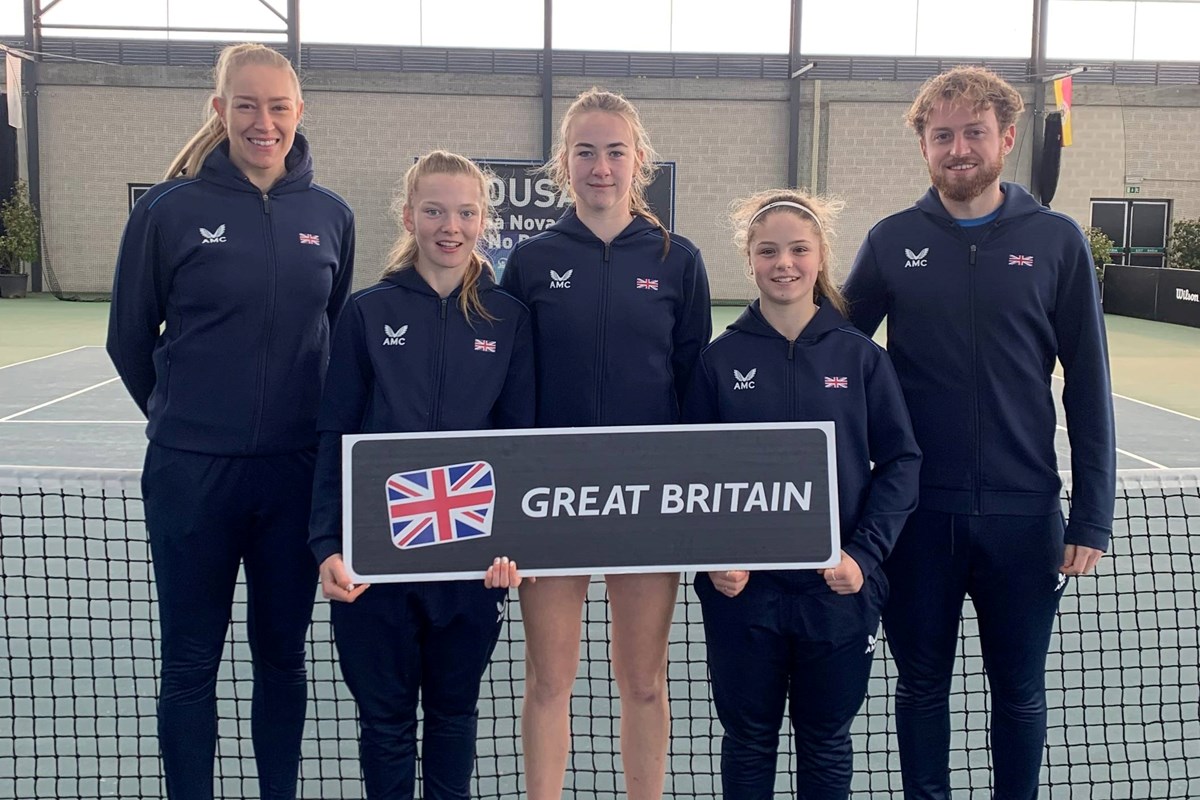 "The qualifying event in Portugal threw up some great performances for our 16U girls' team," said Great Britain Team Captain, Jocelyn Rae.
"As top seeds we had a bye in the first round meaning we were playing the home nation, Portugal for a place in the Finals. Abby and Allegra took on the deciding rubber and although it was the first time they had competed together on the doubles court but they looked at ease and strong in their partnership.
"In the Final we played Ukraine, who boasted a good group of players so we know it would be tough. Abby rose to the occasion against a tricky opponent in the opening singles and Mika performed well against an awkward lefty opponent. Although we had won the tie already, we wanted to get the clean sweep and the girls showed some clutch tennis in the third set tie-break to get over the line for the 3-0 win!
"Overall, it was a positive and fun week both on and off the court and we are all looking forward to competing in France next week."
Brits beat top seeds to qualify in Sunderland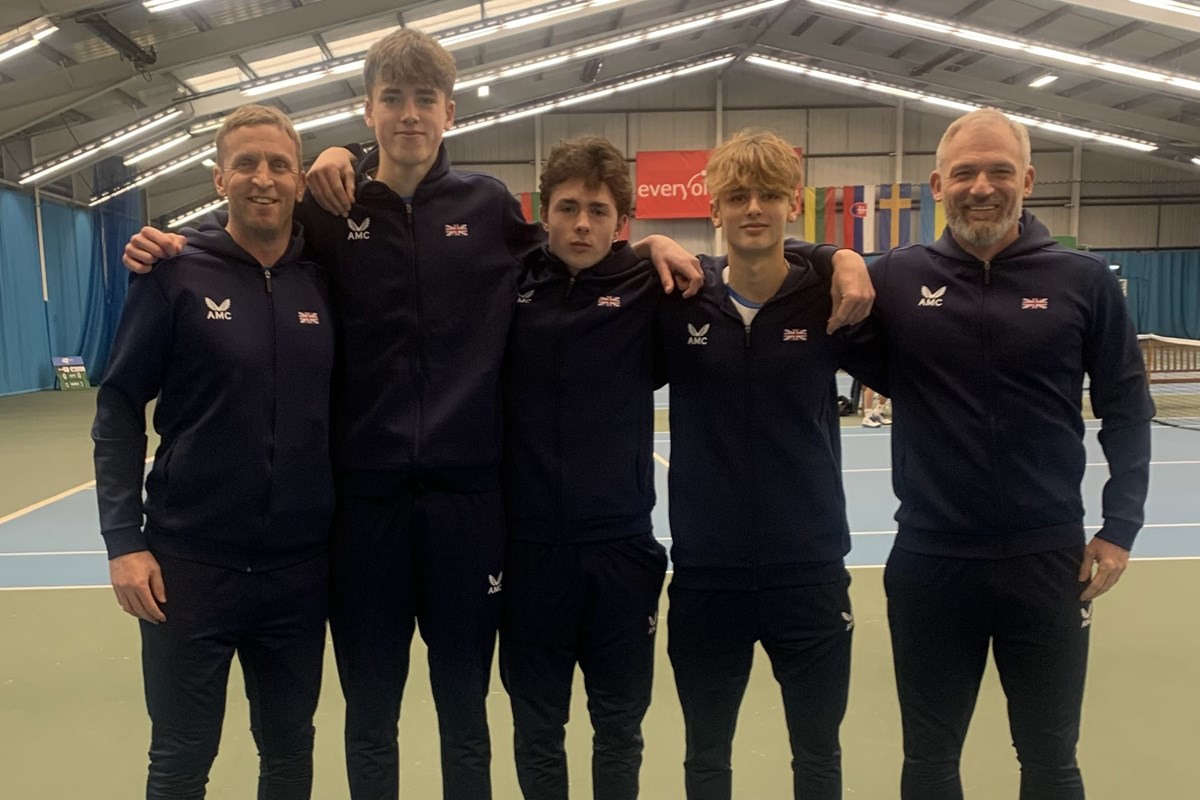 Great Britain's 16U boys squad overcame both the third and top seeds at the qualifiers in Sunderland, to book their spot at the Finals in France.
The team – made up of Zac Hamrouni, Max Carrier and Arthur Attrill – impressed right out of the gate with a 2-1 win over third seeds Sweden in their opening tie. Carrrier kick-started with a 6-1, 3-6, 6-1 win over Ludvig Hede, before Attrill and Hamrouni clinched the deciding doubles rubber in straight sets.
The Brits marched on to the semi-finals, where they knocked out first seeds Ukraine 3-0, losing just one set in front of the home supporters up against the event favourites.
Having already qualified for the Finals, the team eventually lost in their last match against Czech Republic 2-0.
"I'm so pleased for Max, Zac & Arthur," said Team Captain, Martin Weston. "Despite being unseeded they battled through tough matches against strong teams from Sweden & Ukraine to earn their spot in the finals.
"Team events are so inspirational for our young players and all of our established stars remember fondly their junior GB experiences. I'm hoping this will be a springboard for these three lads that encourages them to go on & strive to emulate their heroes."
14U boys finish on top in Nedorfl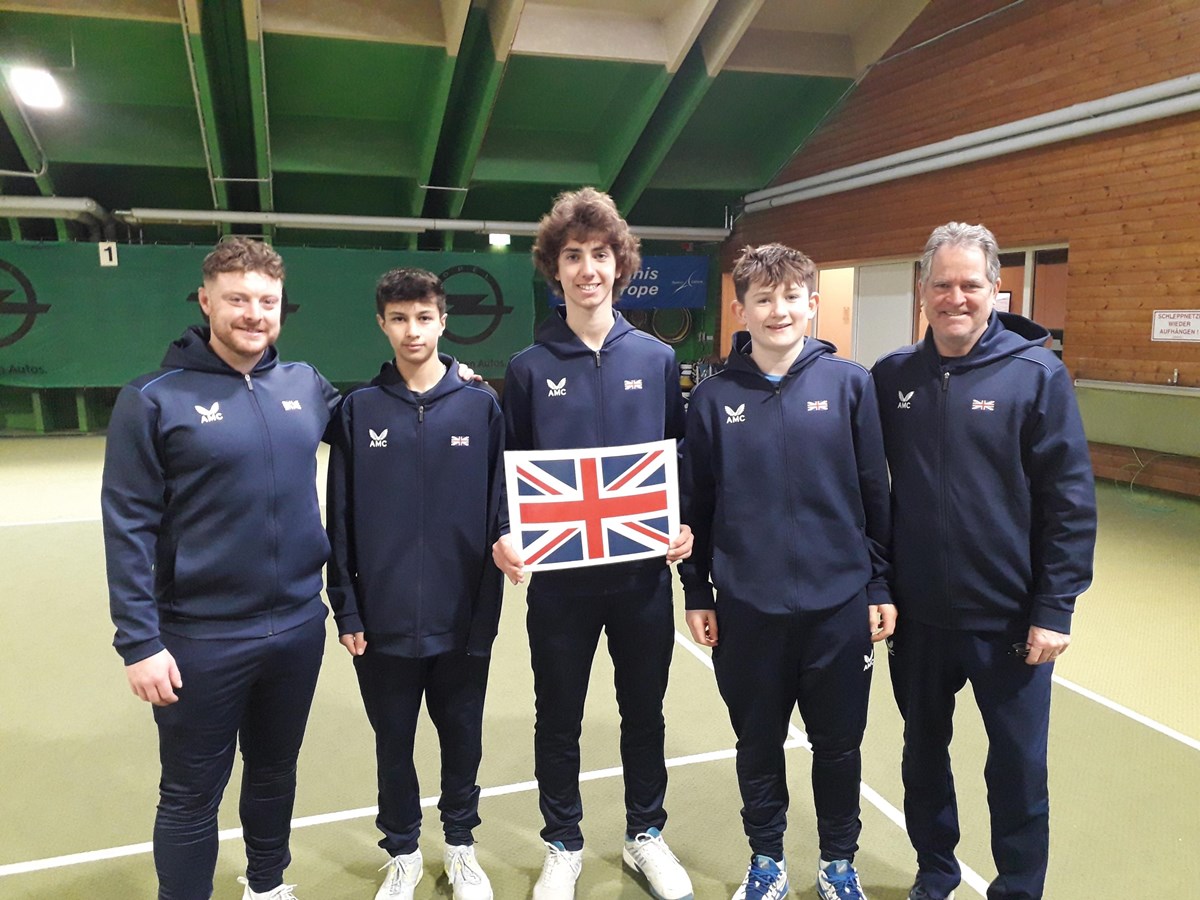 The British 14U boys team – including Les Petit As champion, Mark Ceban, Rhys Lawlor and Pavana Nrshinga – came through as winners at the Zone A qualifiers in Nedorfl last weekend.
The third seeds kicked off with a comprehensive 3-0 win over Serbia – thanks to singles and doubles victories for Ceban and Lawlor without dropping a set.
In their second match against Slovakia, Ceban continued his winning record with a straight sets victory over Leon Slobada, while Lawlor was narrowly defeated by Domink Mecej 7-6(5), 7-5. In the deciding doubles Ceban and Lawlor stepped up to the mark and edged a 7-5, 6-4 win to move one match away from the Finals.
The boys team dominated in their final tie against Czech Republic, with Ceban and Lawlor both winning their singles rubbers to the loss of just five games between them, to book their place in the Finals.
"It has been a great achievement qualifying for the Finals," commented Team Captain, Chris Wilkinson.
"The boys competed really well – especially to come through a close semi-final in the final doubles rubber – and overall the team spirit has been brilliant. We are now focused on the next stage of the competition and we can't wait to go up against the other top European nations in the finals."