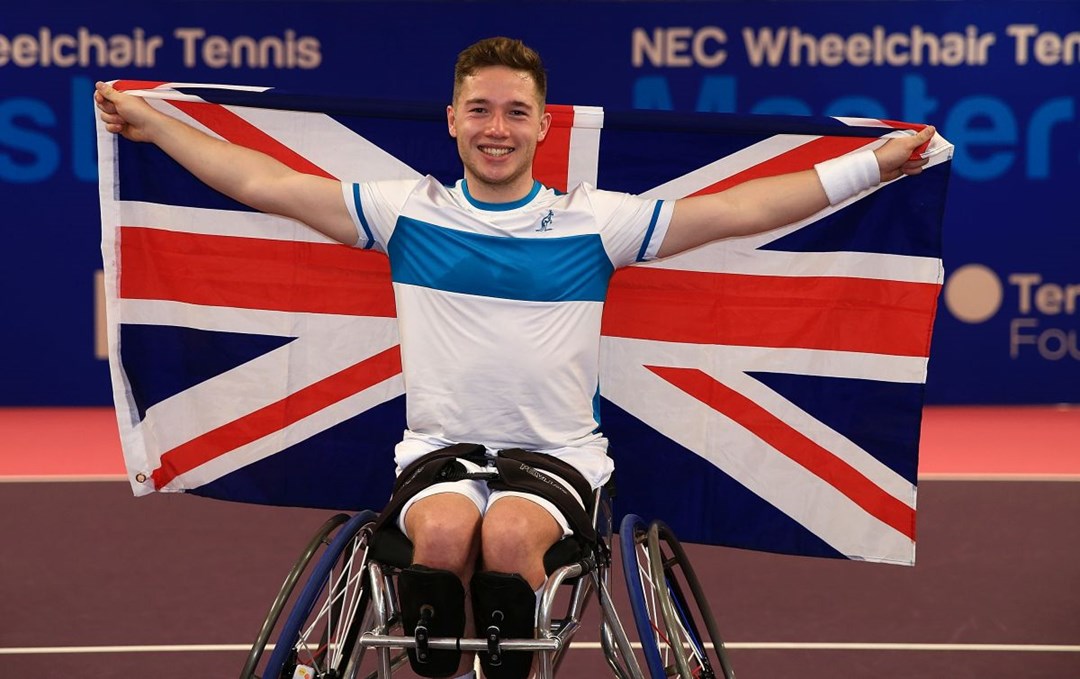 Players News
Great Britain's Alfie Hewett reaches world No.1
• 3 MINUTE READ
Alfie Hewett has today become world No.1 in the wheelchair tennis men's singles rankings following official release of this week's ITF rankings.
Having ended 2017 by becoming the first Brit to win the men's singles title at the NEC Wheelchair Tennis Masters, 20 year-old Hewett rises the top of the rankings for the first time in his career – joining fellow paralympic medallist Gordon Reid as the only two Brits to ever achieve the remarkable feat.
Having taken up the sport in 2005 after attending a wheelchair tennis camp organised by Great Britain's leading tennis charity the Tennis Foundation, Hewett went on to become a world no.1 ranked junior. Fast-forward to 2018 and the Norfolk-born star has a total of 18 senior men's singles titles under his belt, winning his first Grand Slam singles title at Roland Garros in June 2017.
In addition to his singles success, Hewett is also a three-time Grand Slam doubles champion – partnering Reid to triumph at Wimbledon in 2016 and 2017, before earning the doubles crown at the 2017 US Open. The pair entered their fifth Grand Slam doubles final together at last week's Australian Open, finishing runners-up to French second seeds Stephane Houdet and Nicolas Peifer.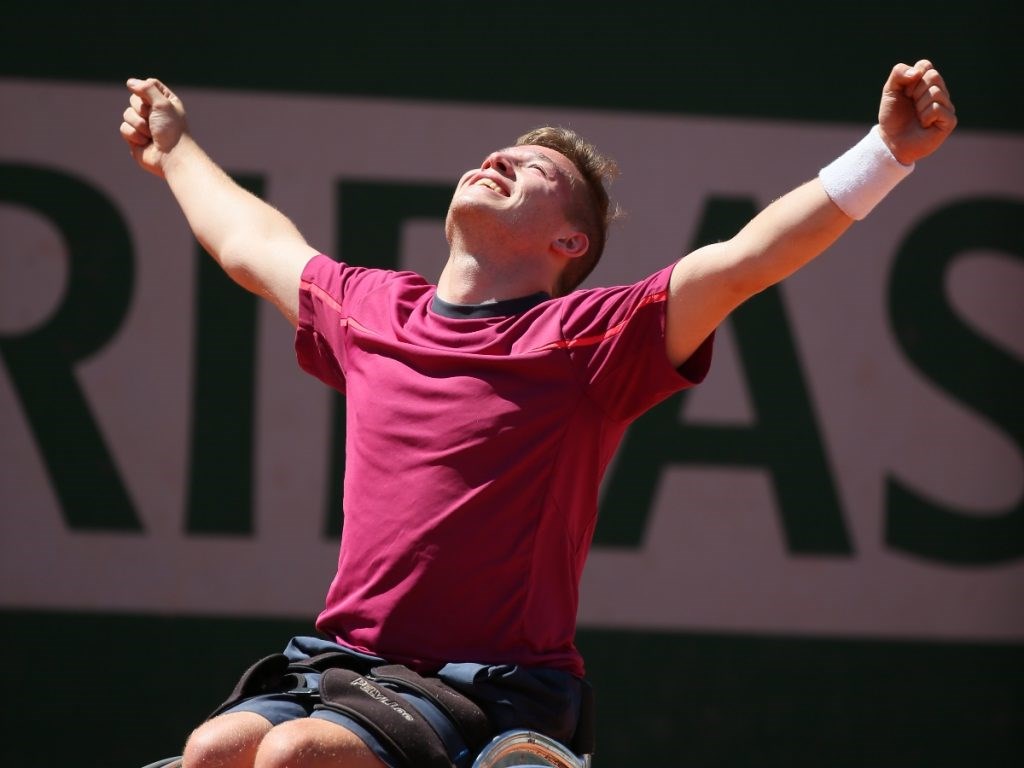 Speaking of his recent success, Hewett commented:
"Becoming the new world No.1 is a special moment for me but also to my family. I will always owe this to everyone around me who have been through thick and thin. They have invested so much time, effort, money and thought. When times have been tough, they've always backed and believed in me, so I have to thank them huge amounts because without their support I would not be where I am today.
The Tennis Foundation have been a major factor also on my journey, they've given me the guidance and support to reach my potential. I strongly believe we have the best programme on the wheelchair tennis tour, with multiple players being at their peak, I don't think it's a coincidence that we have all gone far. So I would like to thank them.
Finally, I would like to thank my team. coaches and support staff at the Tennis Foundation, my team back in Norwich, sports psychologist, physio and to everyone who's helped me develop over the years, whether that be tennis, sponsorship or media. Their knowledge and expertise have been truly valued and I will be forever thankful."
Hewett is one of eleven players on the Tennis Foundation's wheelchair tennis performance programme – designed to discover, develop and support players with the funding, coaching and expertise to compete at the highest level in their sport.
Hewett continued:
"It has been a dream of mine to become No.1 ever since I got into the sport. To accomplish it this early on in my career is something I never would have thought would become reality, but after having such a great 8/9 months I've gone from strength to strength and I'm still a bit shocked at how quickly my success has arrived. Even though I've reached the top I still feel I have so much more potential to learn and give, so I'm going to keep driven and make sure I become the best player and person I believe I can be.
To anyone who is taking up the sport and has similar ambitions, I would say to enjoy what you do but be prepared to work hard. It's the days when you don't feel like doing that 10km push or a heavy strength session because you're sore from the day before that make the difference. Having an open mind and knowing it'll pay off in the long term is why you push through. To this day I am still looking to learn, get better and want to work harder."