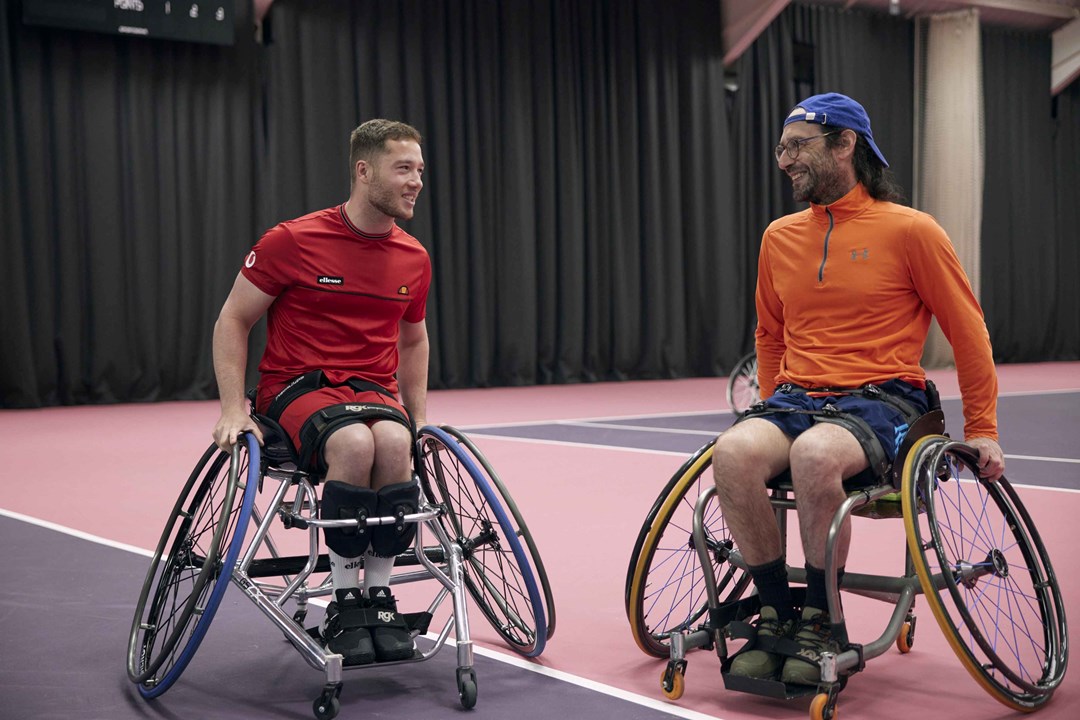 Diversity and Inclusion
Grand Slam champion Alfie Hewett inspires as Loughborough hosts qualification event for Play Your Way to Wimbledon, powered by Vodafone
• 4 MINUTE READ
23-time Grand Slam champion Alfie Hewett made a surprise guest appearance at Loughborough Wheelchair Regional Tournament over the weekend to inspire the competitors at one of the first wheelchair tennis tournaments on the new disability pathway for Play Your Way to Wimbledon, powered by Vodafone.
The Vodafone ambassador, who is a four-time Wimbledon doubles champion and 2022 singles finalist, spent Saturday morning at Loughborough Sport Tennis Centre, meeting the men's, women's and junior players and joining them in their warm-up ahead of two days of competition to decide who progresses to the Play Your Way to Wimbledon National Finals in August.
Play Your Way to Wimbledon is the UK's largest individual mass participation tennis competition which provides players with the opportunity to compete on the world-famous grass courts at Wimbledon. 2023 sees the competition open-up to more players, with nine regional disability events split between Visual Impairment, Learning Disability and Wheelchair tennis categories acting as qualifying tournaments.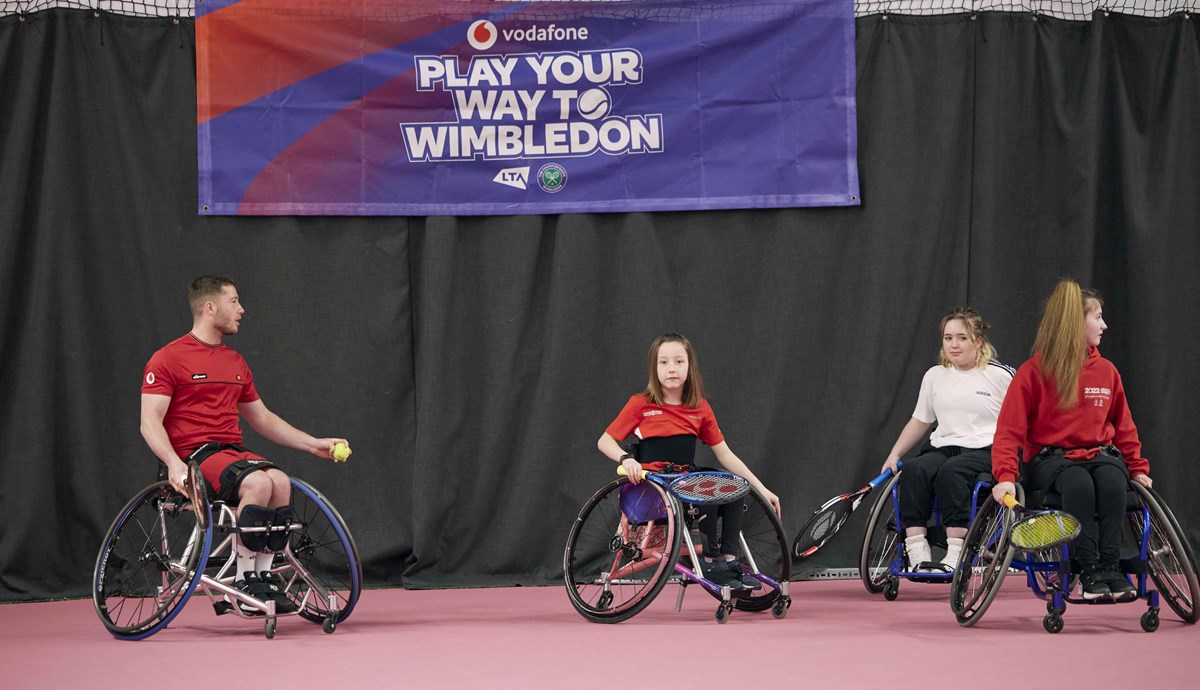 Speaking about the expansion of Play Your Way to Wimbledon Hewett said, "It's fantastic to see Vodafone expanding the tournament and creating more opportunities for people with disabilities to pick up a racket. Increasing inclusivity in tennis is so important, especially at grassroots level. It's been great to be here in Loughborough and really see what it means to all the players involved."
Leicestershire's Mark Langeveld, the men's singles winner in Loughborough, and Worcestershire's Naomie Tarver, the women's singles winner, will now join runners-up John Lambert and Natalia Bedkowska for a once in a lifetime opportunity to immerse themselves in the Wimbledon experience, utilising courts and facilities usually reserved for players competing in The Championships when they compete in the National Finals in August.
Second seed Langeveld, runner-up at the Loughborough tournament in 2021, secured four straight sets wins to earn victory this year, defeating Staffordshire's Lambert 6-1, 6-3 in the men's singles final, while the two players also paired up to win the men's doubles.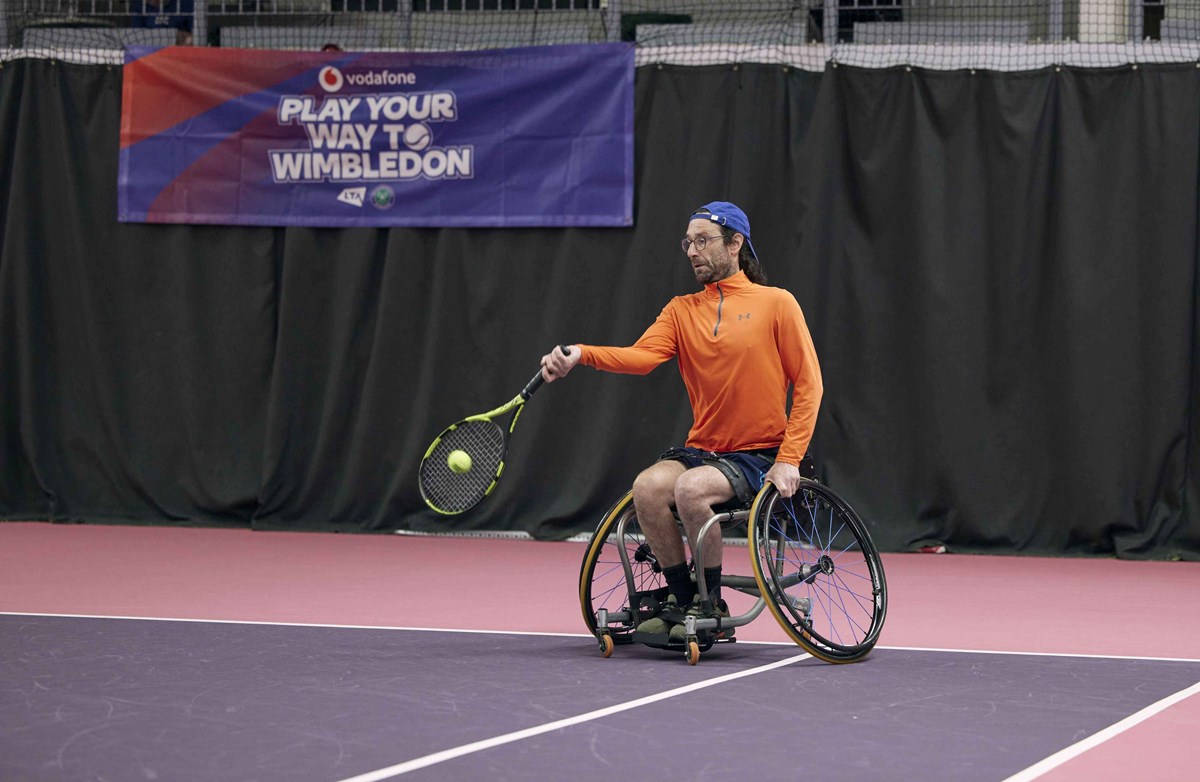 Langeveld said: "It's a dream come true. I woke up on Monday morning and had to pinch myself to make sure it was true and I would be playing at the Play Your Way To Wimbledon National Finals. My health has not been the best since Christmas and I wasn't going to enter, but my wife persuaded me to, as it's my local tournament in Loughborough. It's a great initiative to have this to aim for and in terms of prize and reward it's the chance of a lifetime."
Also second seed for the women's singles, Tarver joined Liverpool's Bedkowksa in finishing top of their respective round-robin groups after winning two matches apiece on their way to the final. Tarver then made it three straight sets wins in three matches as she beat Bedkowska 6-2, 6-3 in the singles decider before adding the women's doubles title alongside Buckinghamshire's Debbie Reynolds.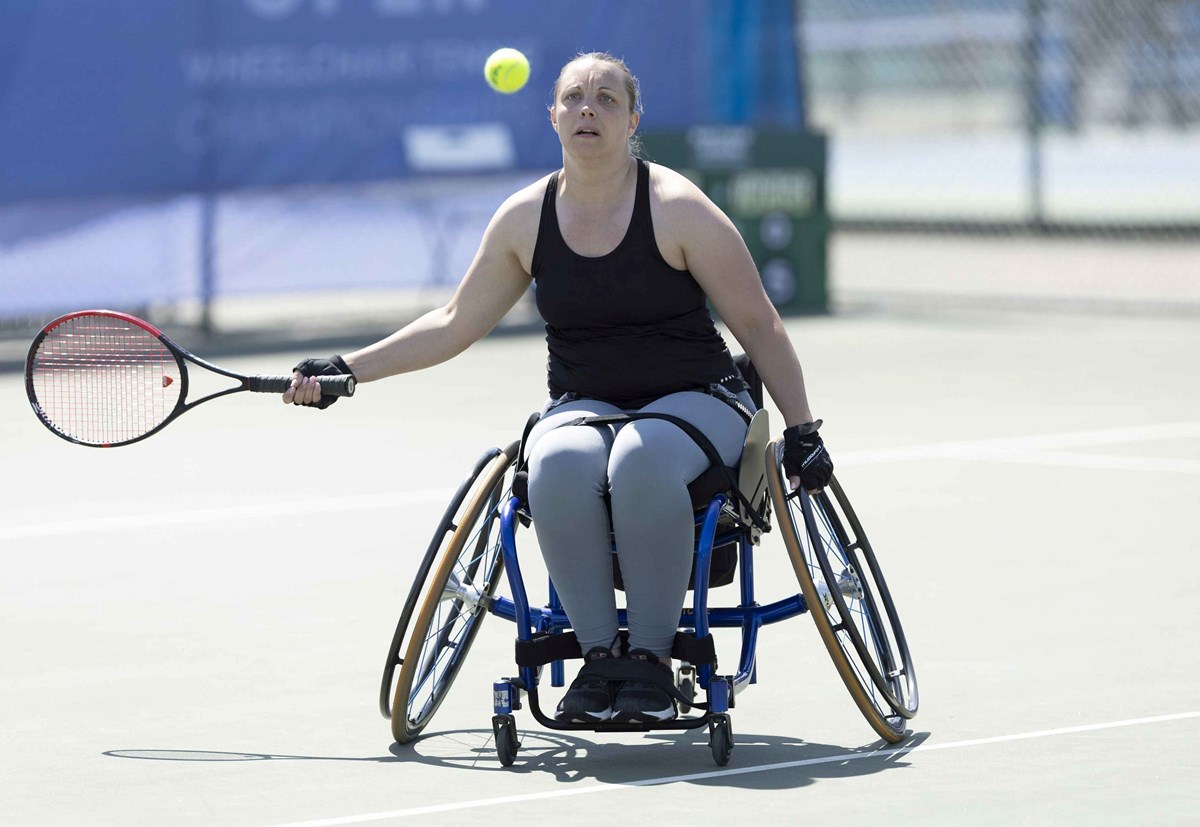 Tarver said: "I'm absolutely delighted. Since we heard that the Loughborough tournament was part of the new Play Your Way to Wimbledon wheelchair pathway this year this is something I've been training towards and I'm delighted that I now get the chance to play at Wimbledon at the National Finals. It's a dream come true and I'm thrilled to get this opportunity, especially doing it in Loughborough, which is where I played my first tournament a couple of years ago."
While the Play Your Way to Wimbledon wheelchair pathway moves on to Grantham in June, Loughborough Sport Tennis Centre now hosts the Loughborough Visually Impaired Regional Tournament this coming weekend, with 35 of the country's leading players competing in the first of two Play Your Way to Wimbledon qualification events for visually impaired players on 15-16 April.
Play Your Way to Wimbledon aims to inspire players to compete and help continue to grow grassroots tennis in the UK. In 2022, the competition saw more than 10,000 playing opportunities across 700 venues.
Find out more about Play Your Way to Wimbledon and how to sign up