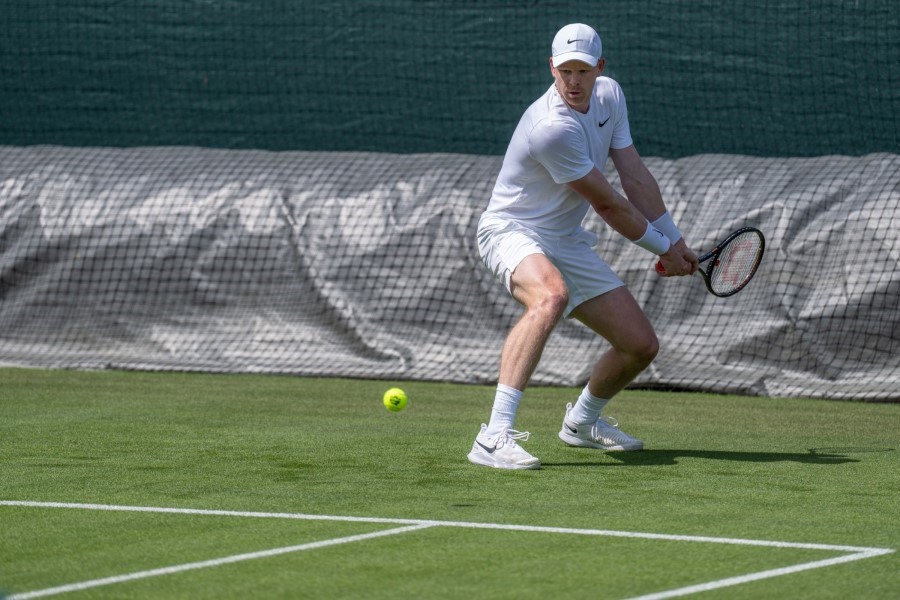 Players News
Kyle Edmund ready to return to Wimbledon after almost two years out with injury
• 3 MINUTE READ
It's been a long way back to recovery for former world No.14 and British No.1 Kyle Edmund, but after nearly two years out of the game, the 27-year-old is set to make his return in this year's Wimbledon mixed doubles draw.
Edmund – who reached the third round in the singles back in 2018 – has been sidelined with a knee injury since the end of 2020, was in good spirits at SW19 as he prepares to take his first steps back out on court.
"It's great, to be honest – I have been out a long time, so for me, just being back playing a match to start with feels like a reward for me just to be back and playing," he said in his pre-match press conference.
"I have spent a couple of weeks hitting with everyone, practicing with people. For me, it just wasn't so much about being here to win. It was just more about being back amongst it, around the players, the tournament – yeah, I've missed it a lot."
Having taken the option to get surgery on his knee after the 2020 season, his knee problems continued to persist and the timeline on his comeback continued to get pushed back.
"(The injury) was pretty much when the season ended so I wanted just to get something done straightaway," Edmund explained to media on Wednesday.
"The idea was to sort of come back for that year, but I just never really recovered well enough and kind of didn't address the problem that I was feeling. I couldn't take the load on it, I just had like a sharp pain every time I got into a certain position.
"In March last year I had my sort of big procedure. That was when it took a long time of recovery and it was very slow to start off with, having to go through the whole steps again. I was feeling improvement, not at the sort of rate that I wanted to, but ultimately I had to be patient.
"It was probably February this year where I started to feel more of an improvement. I went over to Philadelphia to see Bill Knowles, and I really, really enjoyed that, felt like I was getting good advice and good improvement from that. I really felt like I had a road to go on from there where I felt like if I keep going like this I can feel the improvement, I can feel more of an athlete, I can move more freely."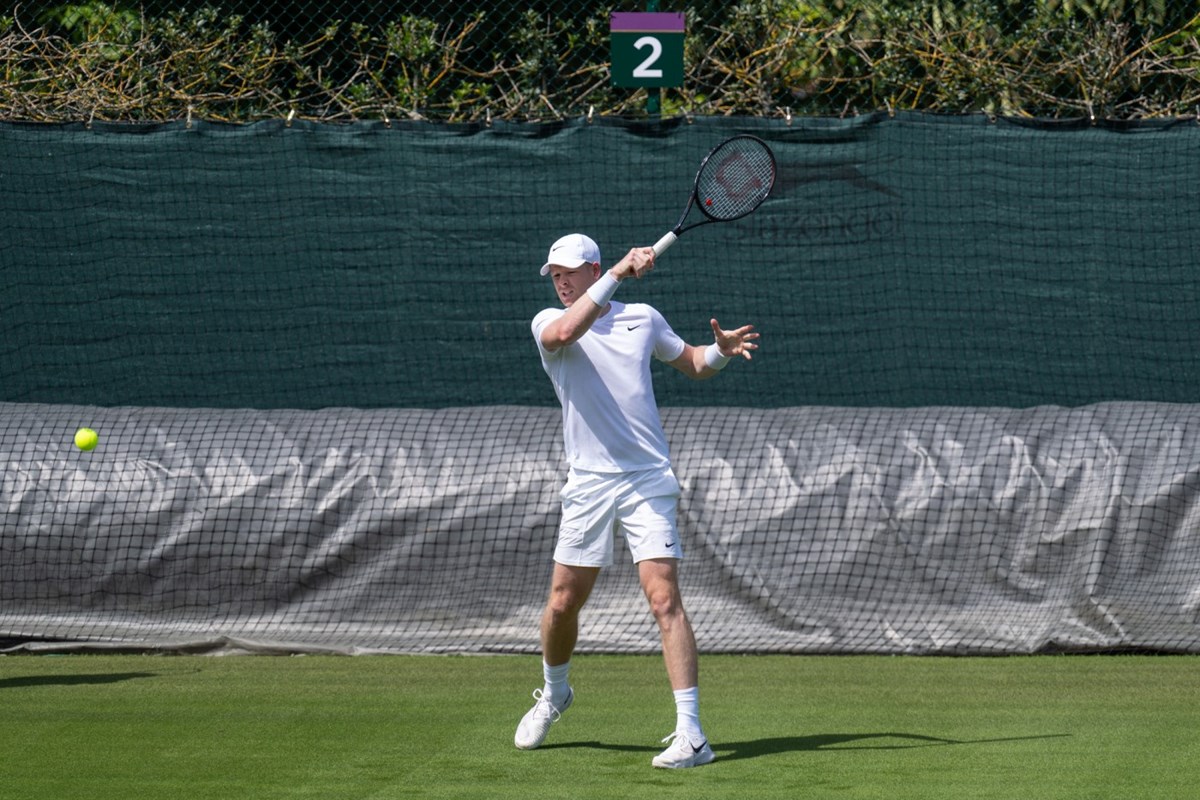 The British star had planned to return earlier in the grass court season, but yet another setback meant that he had to have yet another minor procedure – but this time recovery proved slightly more straightforward.
"The plan was to play at the start of the grass, then about eight weeks ago now I'd probably say today, I had to have a small procedure because the knee flared up again," he said.
"The recovery has been very good from that, which is why I was able to play the mixed. It's basically a bonus to be here."
While injuries like Edmund's are all about the physical recovery – the mental side of extensive rehab can be equally as challenging. When you're used to hitting on court day in and day out, to then be removed from that can be a difficult adjustment as the former Australian Open semi-finalist has found.
"It obviously taught me a lot of things," he started. "I have only known tennis for my whole career really, so when I didn't have that, there were times where I felt like I've lost my identity.
"I've only known tennis, I'm a tennis player. So now I don't have that, what am I doing? Every time I wake up in the morning, I have no purpose.
"For a long time, it was tough mentally, especially watching stuff on TV, and seeing the guys that you played against playing on tour, and just experiencing that. It taught me a lot in that way about what I did have and just you just take things a lot more less for granted – not that I was, but I just realised what I had.
"I didn't play for five, six months. Every day now I'm waking up and playing. It's just a really nice feeling."
Now hopefully with his injury woes behind him and now looking ahead to a return at Wimbledon this week alongside fellow Brit, Olivia Nicholls, and then with his eyes set on an ATP Tour comeback, Edmund believes there's more yet to come.
"It's great to be able to play tennis now. I'm 27, I'll play as long as I can really. I've just got to enjoy as much as I can, because I felt like it was taken away from me in some way, and now I feel like I've got a bit more control of it and more of a grasp in it."
Edmund and Nicholls will play against American duo Jack Sock and Coco Gauff in the first round at this year's competition. Check out the full draw here.