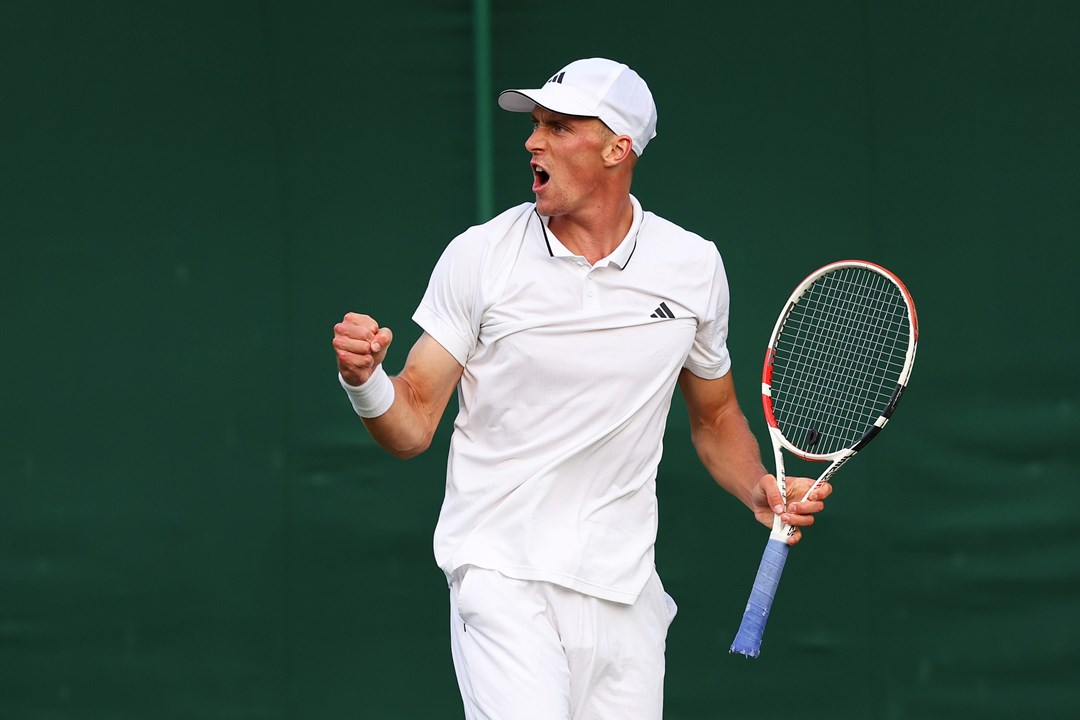 Grand Slam
Jan Choinski joins Burrage in securing first Grand Slam victory at SW19
• 2 MINUTE READ
Jan Choinski seized the best win of his career to date after beating Serbia's Dusan Lajovic 5-7, 7-6(4), 6-2, 6-2 to book himself a place in the second round of a Grand Slam for the first time.
The 27-year-old became the third British player to advance to the second round after both Jodie Burrage and Liam Broady secured opening round victories at SW19 this afternoon.
Beyond achieving his first-ever Grand Slam victory, the world No.164 met another career best after banking his biggest career win by ranking. Prior to today, Choinski's highest ranking win stood at world No.88 after defeating Chun Hsin Tseng at the Pekao Szczecin Open last season.
"I feel absolutely amazing," Choinski said. "The crowd was electric tonight at my court, even though it was one of the smaller courts. I felt carried by the crowd, carried by the whole team, the whole LTA support that was there and my mum and girlfriend especially. It's just an amazing day - I'm happy that I could produce some good tennis."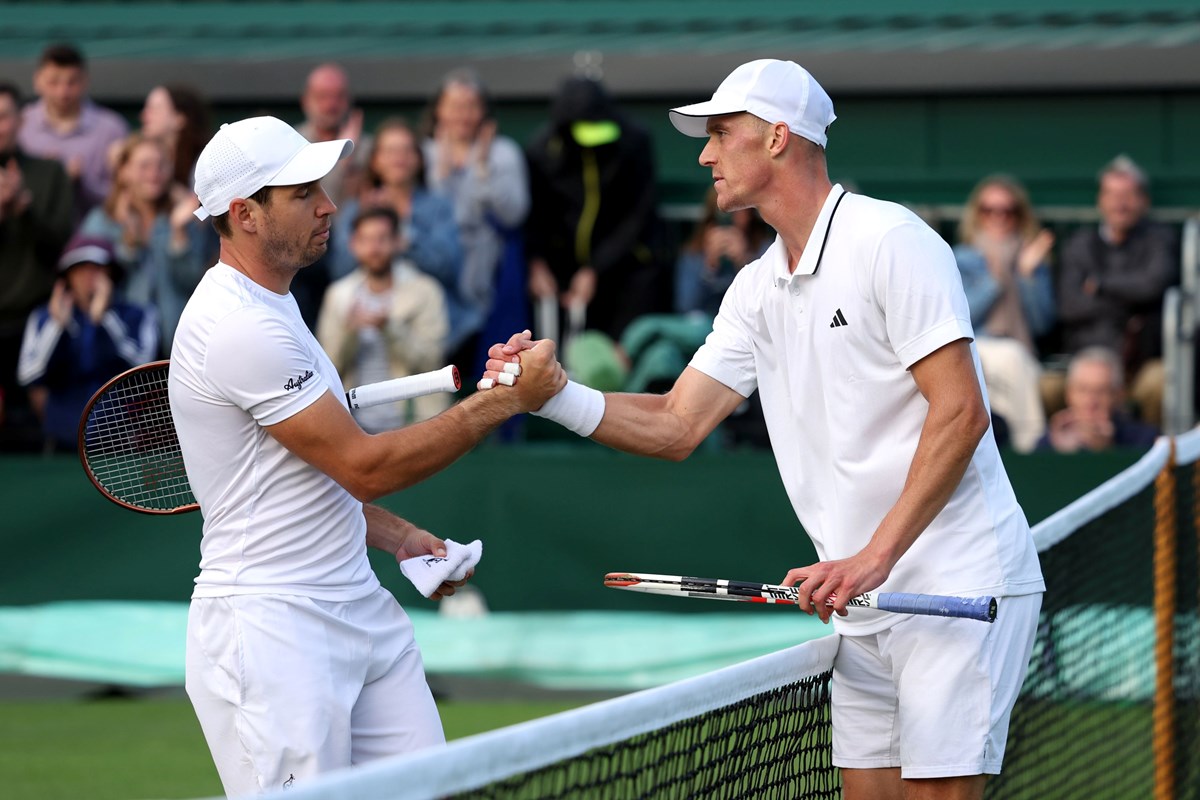 Born in Germany to a British Mother and Polish Father, Choinski committed to representing Great Britain in 2018 and has continued to grow and develop ever since - reaching his career-high ranking at world No.167 this year.
"I'm super happy about everything that I have got in terms of support from the LTA, from Wimbledon, from the big names in our sport in Great Britain, from Tim (Henman) also having a great time at the United Cup, even though I didn't get to play.
"It's great being here representing Great Britain and being able to produce some good tennis in the first round."
A high-octane opening set turned into a battle of the breaks after Choinski remained tenacious, continuing to respond to his opponent's questions.
Although the Serbian won three of five breaks to clinch the first set, the second was to go in the favour of the home favourite after calling for a tiebreak, eventually bringing the match back to parity with a double mini-break lead.
With one set apiece, the error count only continued to rise for Lajovic and Choinski found his groove in front of the home fans, taking a double break in both of the final sets to seal the win in two hours and 37 minutes.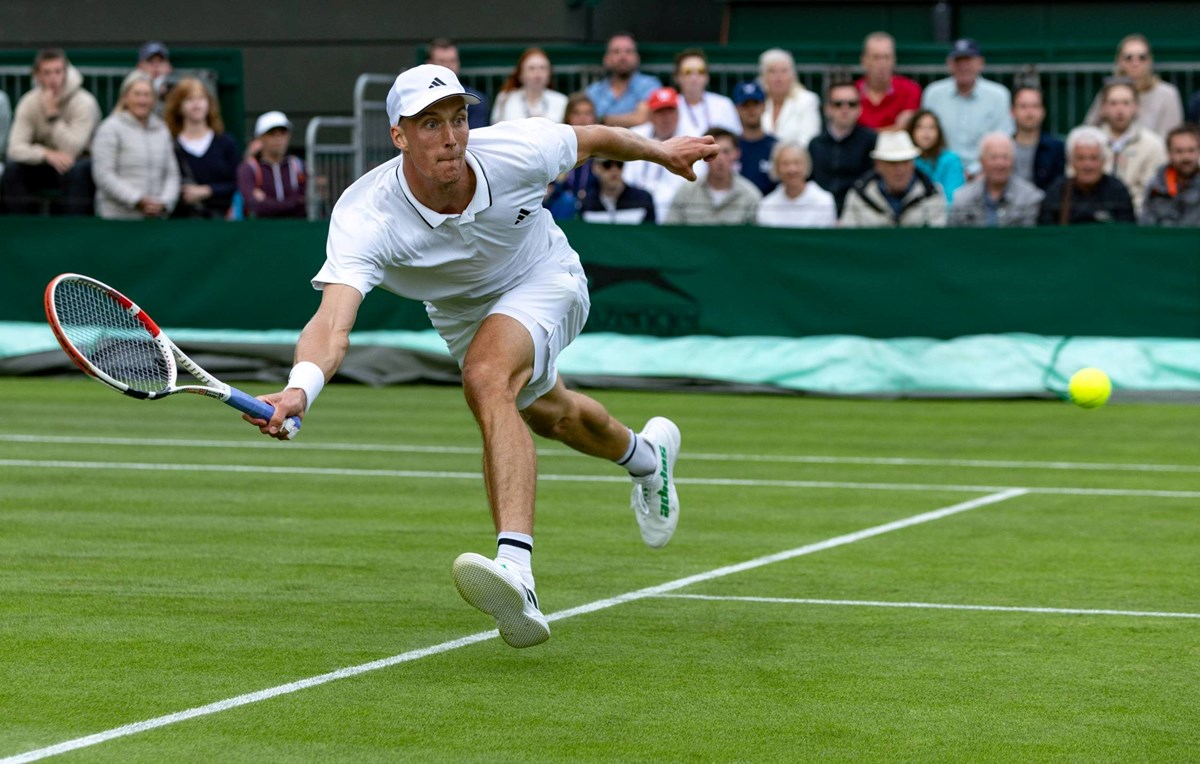 Choinski will now go head-to-head with the world No.18, Poland's Hubert Hurkacz, in the second round.
"We had great contact as juniors," Choinski said of his second round opponent. "We
played many doubles tournaments together. As a matter of fact, we won Roehampton, a junior grade one tournament, leading up to Wimbledon in 2014. Then we also played Wimbledon together doubles.
"He's done very good for himself. I'm happy to see him where he is right now. Yeah, I'm thankful for the challenge and thankful to be able to play him in the second round."