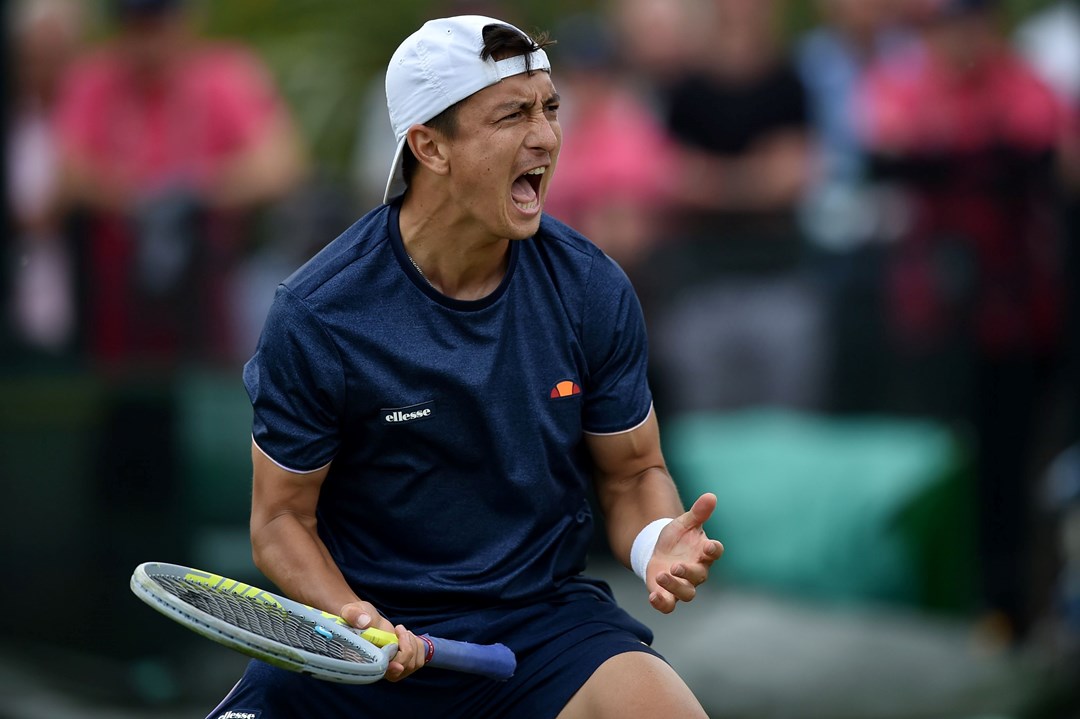 International
Ready to win: Ryan Peniston on his Nottingham success, thriving off home crowds and his Wimbledon dreams
• 3 MINUTE READ
Ryan Peniston's opening round victories have been the talk of the Rothesay Open Nottingham this year. The 26-year-old stunned the second seed Jiri Vesely in one of the matches of the tournament so far, before backing it up less that 24 hours later with a straight sets win over Borna Gojo.
Although Peniston might be a new name for some British tennis fans, many will see this as no surprise, with the University of Memphis Alumni enjoying one of the best years of his career to date.
A regular on the ATP Challenger circuit, Peniston has reached three finals over the last 12 months (Antalya, Prague and Ostrava), jumped to a new career high ranking inside the top 200 and seems to have everything trending in the right direction.
Now with a place in the final four at Nottingham on the line, Peniston recognises his growth on and off the court since his debut appearance in 2021.
"Coming last year as a wild card last year was nice, but to come in this year direct on my ranking felt really good – even that in itself is a real boost in confidence," said Peniston with a beaming smile across his face.
"I just feel like my game is in really good shape and I'm taking each match as it comes and trying to get over the line each time – which seems to be going alright!"
His landmark victory over former world No.35 Vesely in the first round took over three hours, in a battle which saw him through 6-7(7), 7-6(5), 7-6(6). Playing in such a tense match, with his first Nottingham win on the line, Peniston needed the crowd to help pull him through.
"There were high emotions throughout the match, even though it was over three hours I could feel my emotions the whole time," he said.
"The crowd definitely got me over the line, for sure. There are moments in those matches where you ask yourself 'can I do it' and the encouragement and support everyone gives you pushes you on."
Peniston's rise over the last couple of years has been nothing short of impressive, which he believes stemmed from a decision to work with his current coach, Mark Taylor.
"I started working with my coach almost 18-months-ago and he's had a really positive impact on me on and off the court," Peniston explained.
"I've just been training really hard on parts of my game just to make them stronger and then on the mental side I've been working on my focus. It's all coming together a bit and I'm just trying to take each milestone as it comes."
With a new career high ranking on the way next week and with more grass court tennis still to play this summer – Peniston is feeling positive ahead of his quarter-final clash against Alexei Popyrin.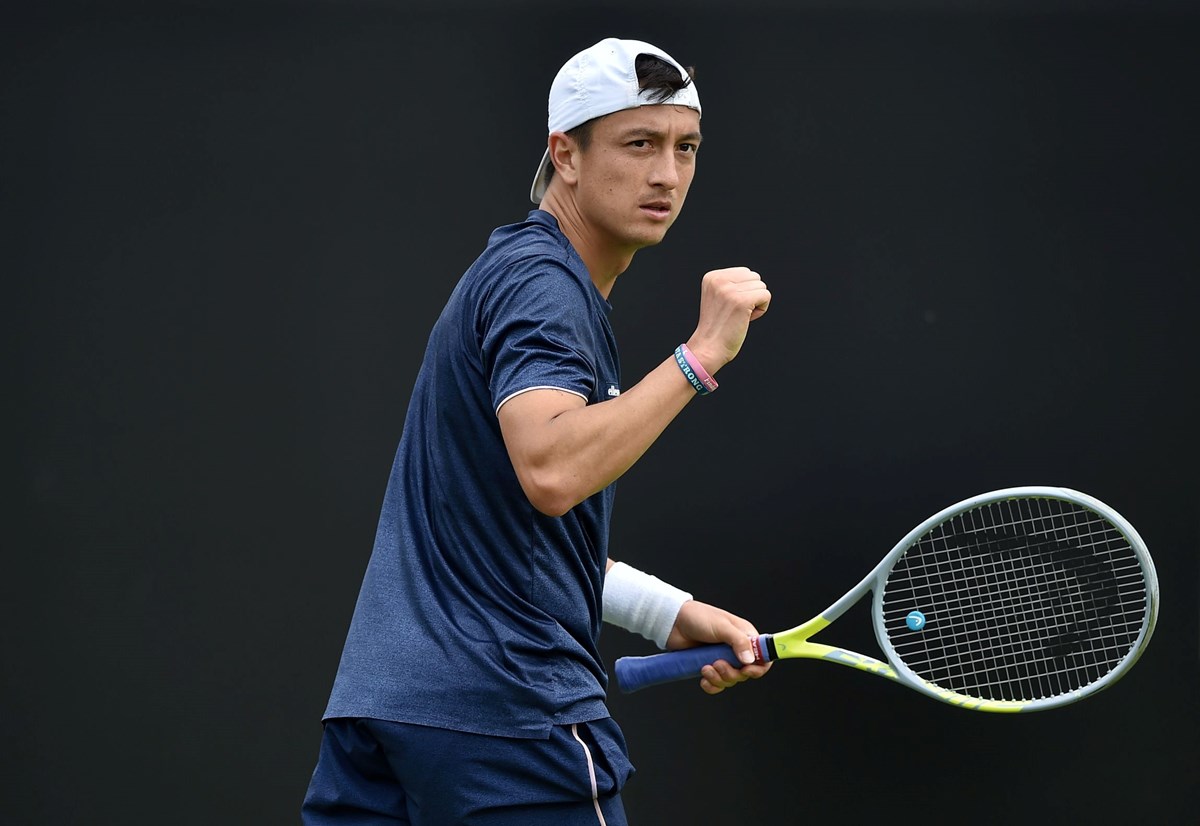 "I'm not expecting much different (from the previous rounds), he's definitely a guy who has got big game but I'm just going to keep it the same, do what I've been doing and continue to fight. I'm just enjoying it a lot, more and more each day really – I love it out there.
"I've always liked playing on grass, ever since I was little, there's just something about it. It's just always been more fun – you have people diving around and everything.
"I definitely would have said before that grass is my favourite surface, but now with a few more of my results coming on clay and a few on hard, it's quite tough to say – but I enjoy grass the most.
"I played doubles last year (at Wimbledon) which was an awesome experience! But to play singles main draw just would mean the world. It has been one of my dreams for a long, long time so if it were to happen, I'd be over the moon."