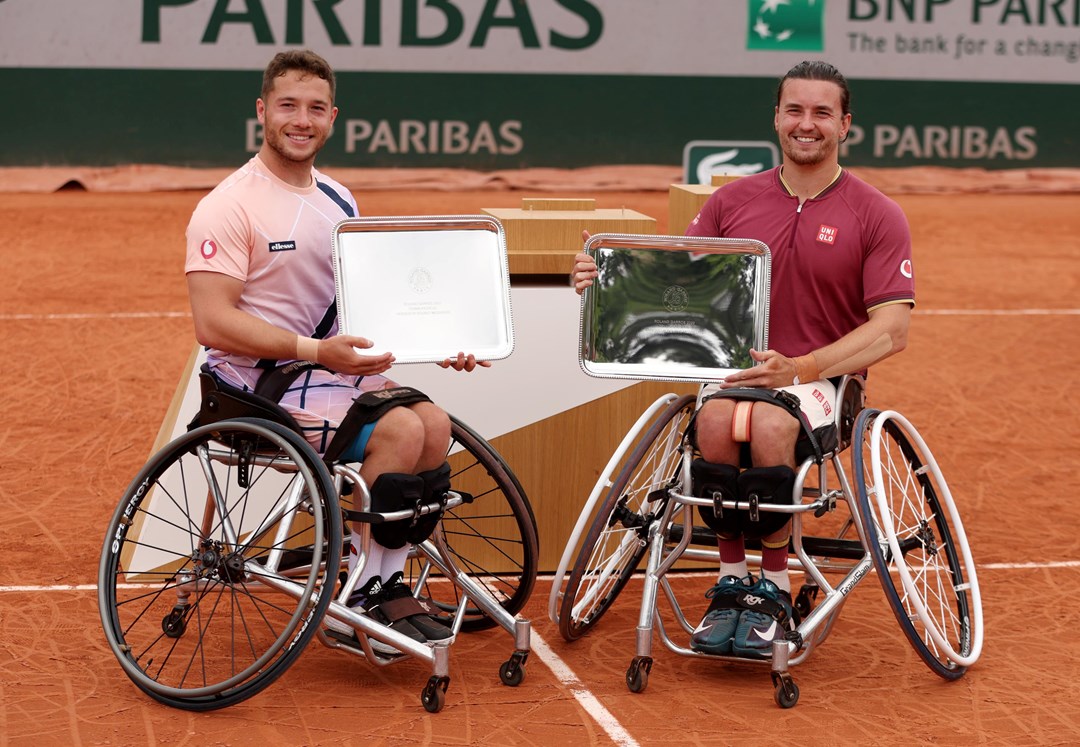 Grand Slam
Alfie Hewett and Gordon Reid extend Grand Slam winning record to ten titles with third successive French Open
• 3 MINUTE READ
Alfie Hewett and Gordon Reid extended their record-breaking Grand Slam winning sequence to 10 titles in a row on Sunday after beating Gustavo Fernandez and Shingo Kunieda 7-6(5), 7-6(5) to become the most successful men's wheelchair doubles partnership at the French Open at Roland Garros.
Hewett and Reid's third successive title in Paris sees them move one victory ahead of a group of accomplished partnerships who have won two men's doubles titles in the French capital since wheelchair tennis first became part of the tournament schedule at Roland Garros in 2007.
The British top seeds, whose third Australian Open title in January took them one title clear of Martina Navratilova and Pam Shriver's record of eight successive Grand Slam titles in a row, were playing their first competitive tournament since their latest victory at Melbourne Park, with Reid using the intervening time for rehabilitation for a wrist injury.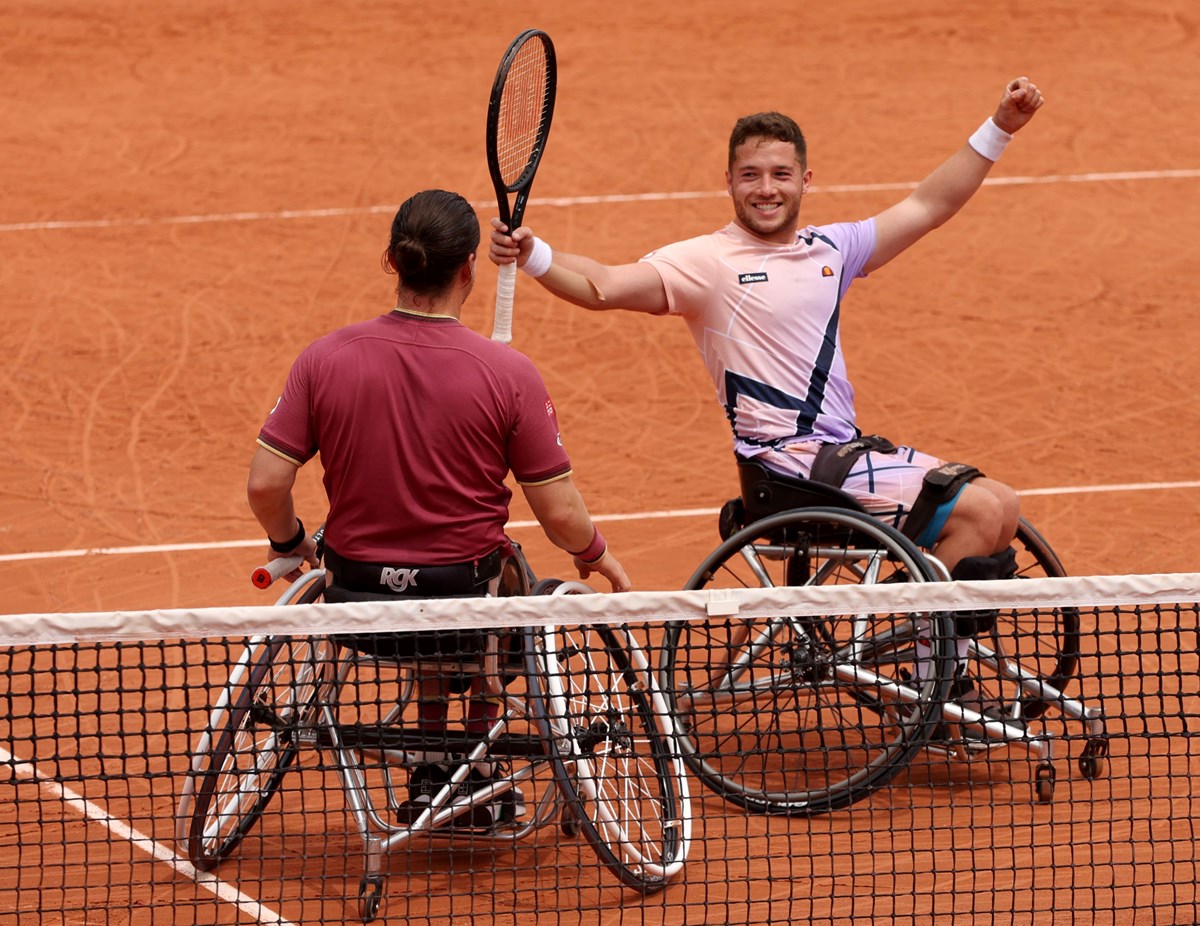 Now having won a total of 15 Grand Slam titles together with Reid since the first of their four titles at Wimbledon in 2016, Hewett said: "I think this is probably one of the best victories that we have had together. Gordy was saying earlier, it's probably like 50, 60 percent out there today, and we're still able to take home the title.
"It's a great feeling to come off the back of not playing with this guy for four months and to return with the level we brought to the court today is, I think, seriously impressive and a real showcase of how good our sport can be, as well. I thought it was a really entertaining doubles final and I really enjoyed playing in it. It's a great relief to get over the line and get the number 10 in a row."
Hewett and Reid's remarkable partnership saw them through a tense contest against 2019 French Open champions Fernandez and Kunieda, the Brits coming from 3-1 down in the opening set, which Hewett clinched on the second of two set points with one of his trademark topspin backhands winners.
At 5-4 in the second set Hewett and Reid had their first two match points but they were made to work for the title. With both Brits pulling out crucial shots at key points through the match, Hewett delivered an exquisite dropshot to give a 4-2 cushion in the second set tie-break and the Brits drew a forehand error from Fernandez's racket to wrap up victory after two hours and 20 minutes.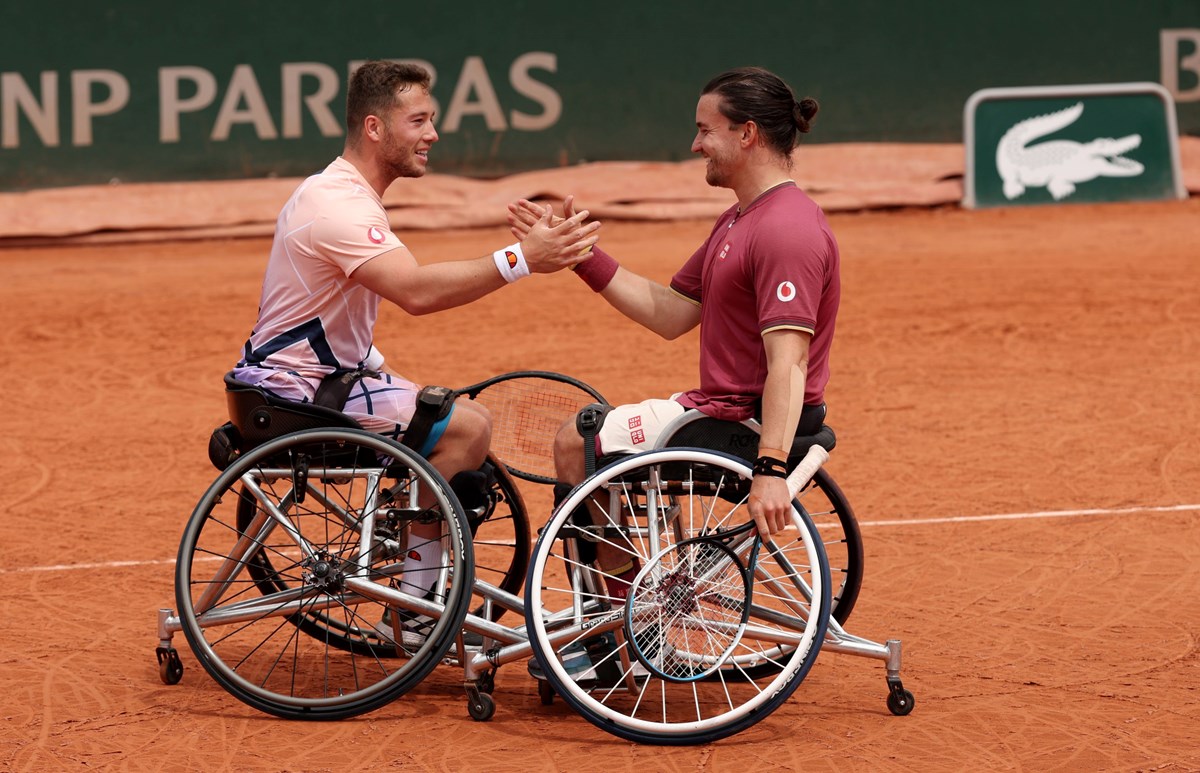 Reid, who now has five Roland Garros men's doubles titles to is name after also securing back-to-back victories partnering Kunieda in 2015 and 2016, said: "I think it's obviously a record that we are really proud of. It just shows our level of consistency. That is difficult to achieve in any sport. Yeah, something that we are really pleased with. But at the end of the day it's just another Grand Slam title that we are trying to fight to win.
Whether it's the 10th or whatever number, you know, we still enjoy it, still appreciate it. Obviously we are not stopping here. We are going for more."