OFFICIAL TIMEKEEPER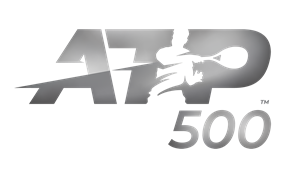 cinch Championships Tennis Match Centre | Results & Schedule | LTA
Your home for all the latest scores, results, draws and the daily order of play from this year's cinch Championships.
The grounds open at 10:30am daily from Monday to Friday and at 11am on Saturday and Sunday. They will close one hour after the last match finishes.
Centre Court play start times are variable but will not be earlier than 12 noon on any court Monday to Friday, 1pm on Saturday and 1:30pm Sunday.
If there have been no breaks in play it is likely that play will finish by approximately 7:30pm. However play may continue as long as the light is good, which can be as late as 9pm.
Unfortunately, we cannot confirm the exact schedule of play in advance as timings are very dependent on the weather and other conditions and are subject to change at the Tournament's discretion.
Action Audio at the cinch Championships
Action Audio, a partnership between the LTA, BBC & AKQA and strongly supported by RNIB and British Blind Sport through their Sport England funded programme 'See Sport Differently', creates a 3D spatial audio experience for live sports to allow blind and partially sighted audiences to follow the action in real-time.
Below you can find the live Action Audio feed. It'll be available for all semis and finals matches of the cinch Championships on June 18 and 19.
For detailed instructions and sound samples of how Action Audio works, please visit their 'How it works' page. We'd love to hear about your experience using the Action Audio feed. To do so, head over to Action Audio's homepage and scroll down to the bottom of the page.
Are you interested in Visually Impaired tennis and where to play? Visit the LTA Visually Impaired tennis page.