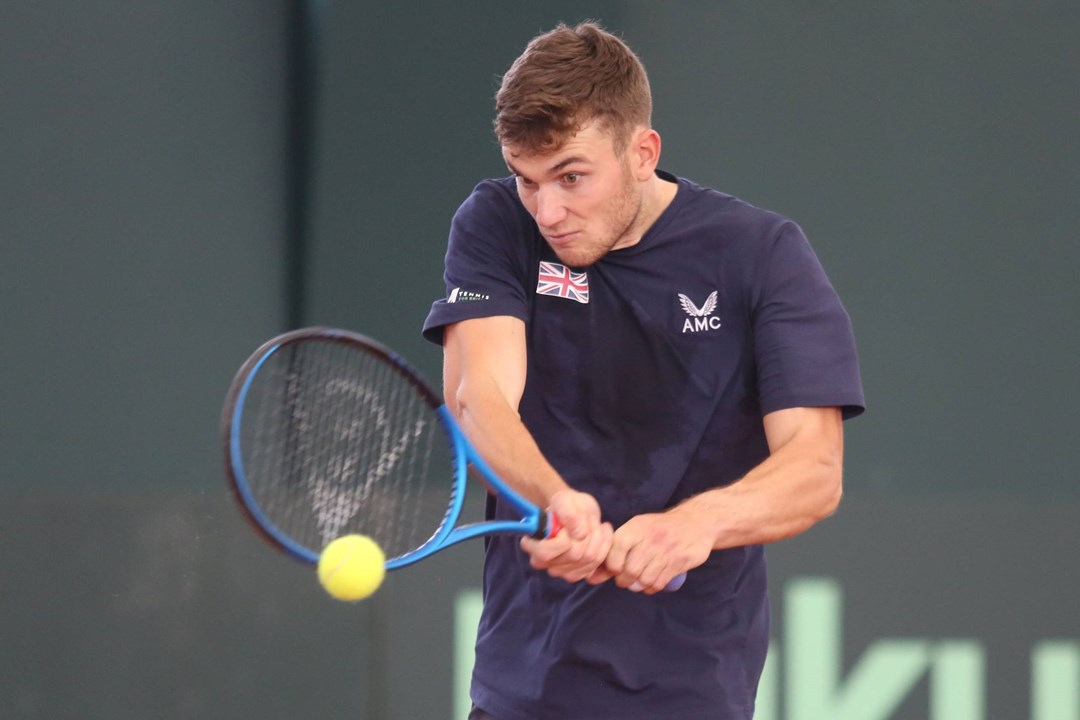 GB Teams
"I don't think I'd be where I am now if it wasn't for their support" – Jack Draper on the British team and his first Davis Cup experience
• 3 MINUTE READ
Representing your country in any sport is often referred to as the pinnacle of many athlete's careers – something that certainly isn't lost on one of tennis's biggest rising stars, Jack Draper.
The 21-year-old joined up with the Great Britain Davis Cup team for the first time in his career this week as the Brits prepare for a qualifying tie in Colombia.
Although Cam Norrie and Dan Evans – Britain's two top ranked players – are set to star in the singles, Draper could potentially become LTA Colour Holder No.322 should he be required to play and feels ready for whatever comes his way.
"It's an unbelievable experience for me," Draper said with a beaming smile across his face.
"I'm very grateful to be a part if this team considering the amazing players that we've got. With the support staff and everything, they've made me feel really welcome and I'm just really happy to be here."
"Leon (Smith) spoke to me at the end of last year and said, 'would you be keen to come with us to Colombia' and I said of course I want to be there, I want to be part of this team and get the win."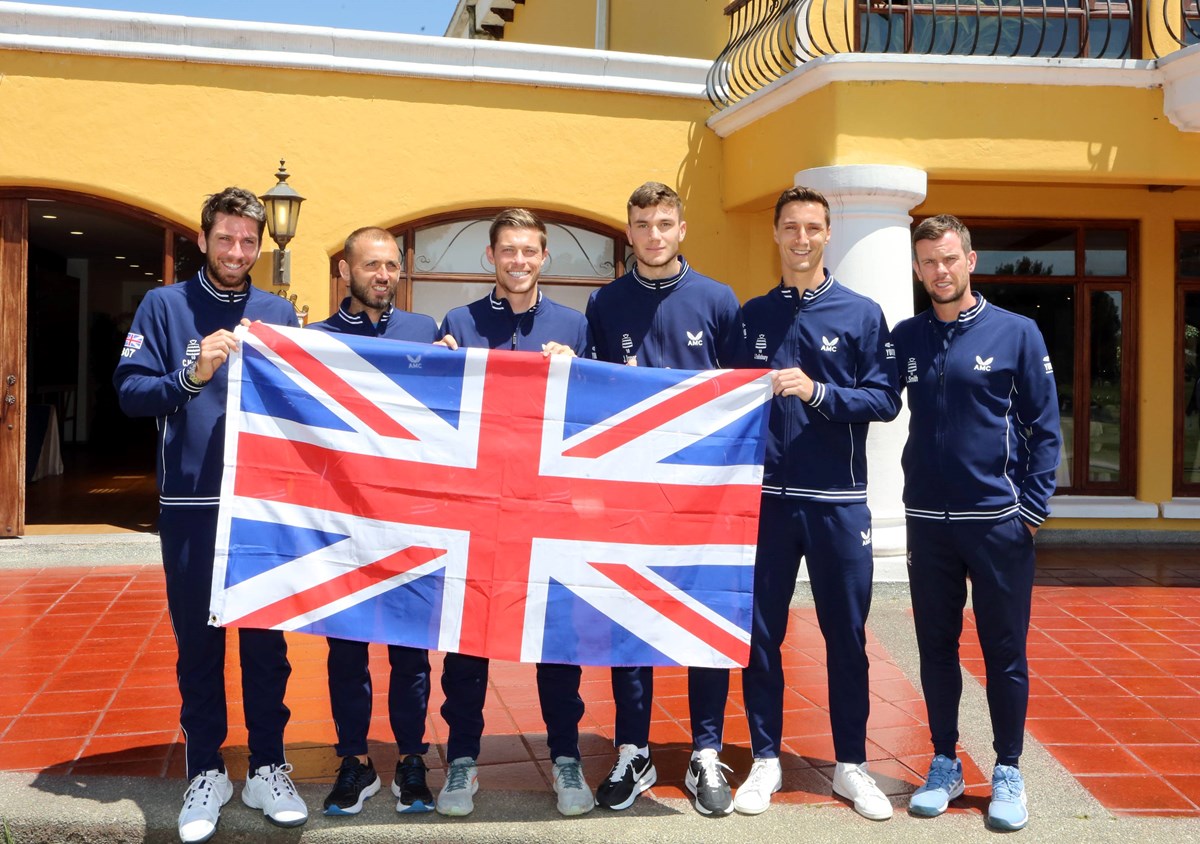 Draper enjoyed an incredible season last year, lifting four ATP Challenger titles in a couple of months, before setting his sights on the ATP Tour, where he's had great success at big tournaments like the Rothesay International Eastbourne, Canadian Masters, US Open and becoming the first Brit to qualify for the Next Gen ATP Finals. His success has continued into 2023, where he's already reached the semi-finals in Adelaide and risen to a new career-high of world No.38.
"All of a sudden, I'm playing at bigger tournaments on the biggest courts and against the best players in the world, which is quite a big transition when you're coming up," he said.
"It's quite a big transition when you're coming up and tough to take it all in some times, but I'm really enjoying it."
Team events are always a highlight in the calendar for players, taking them out of the insulated focus on the tour to come together as a squad. This team in particular holds great importance for Draper as it includes two mentors who have played a big part of his journey so far.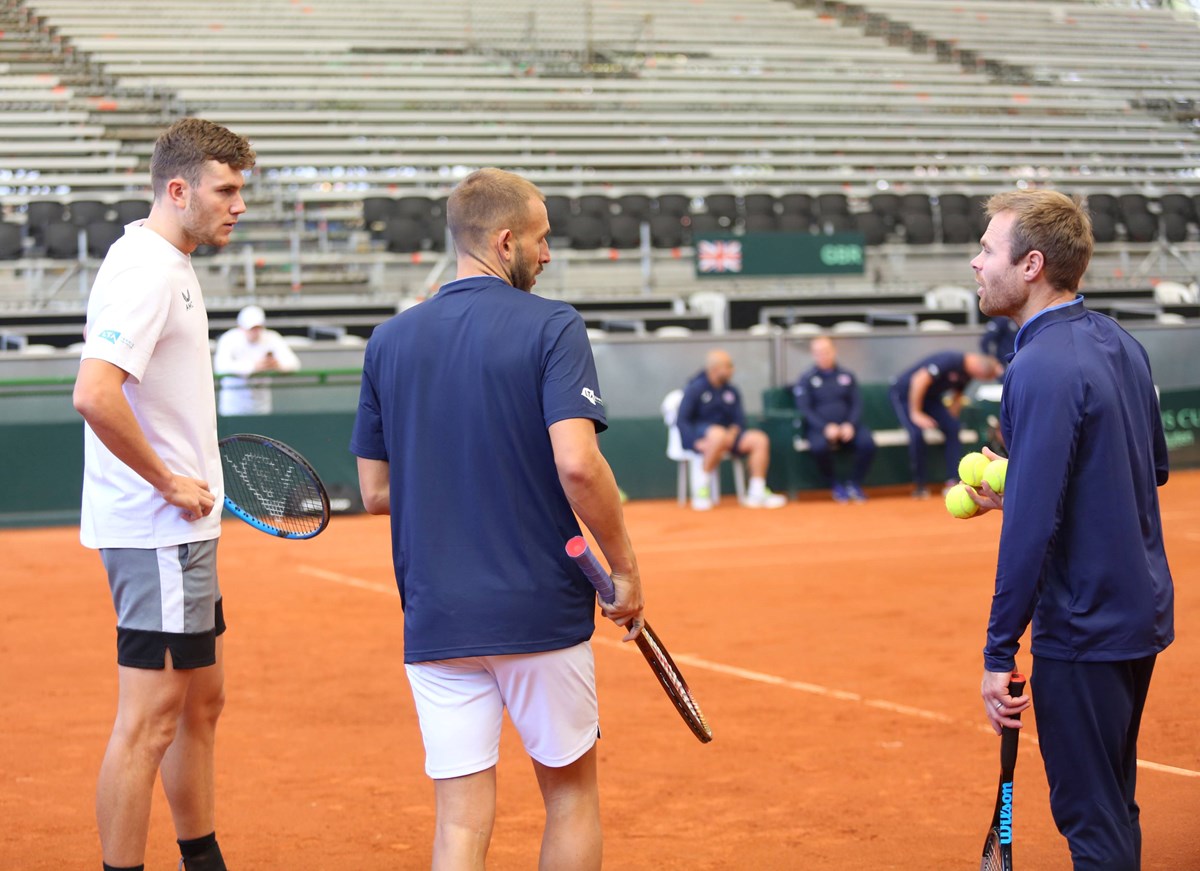 "The spirit in the team has been amazing – I know Skup and Joe quite well, but not as much as Cam and Dan," Draper said.
"Ever since I was a young player, they have supported me, the same as Andy (Murray), and I owe them a lot. I don't think I'd be where I am now if it wasn't for their support and backing and making me feel so good as a young player. I love all the boys and I'm excited to be here like I said.
"The atmosphere is nice, it's a bit of a change up, all of a sudden you have the team comradery which you don't get when you're travelling on your own. Obviously, you have your own little set ups but having the support of the other players and the banter on a daily basis is good for the head.
"I did my initiation the other night – which hopefully hasn't gone round because I had to sing a song, but I think everyone enjoyed me being very embarrassed. I went for a bit of Angels by Robbie Williams, which is a pretty tough song. I had no high notes but I think the rest was alright – I'll be practicing for next time."
Great Britain's Davis Cup Finals Qualifier tie against Colombia on Friday 3 February at 20:00. Watch live coverage on BBC iPlayer, BBC Sport website and Tennis Channel.