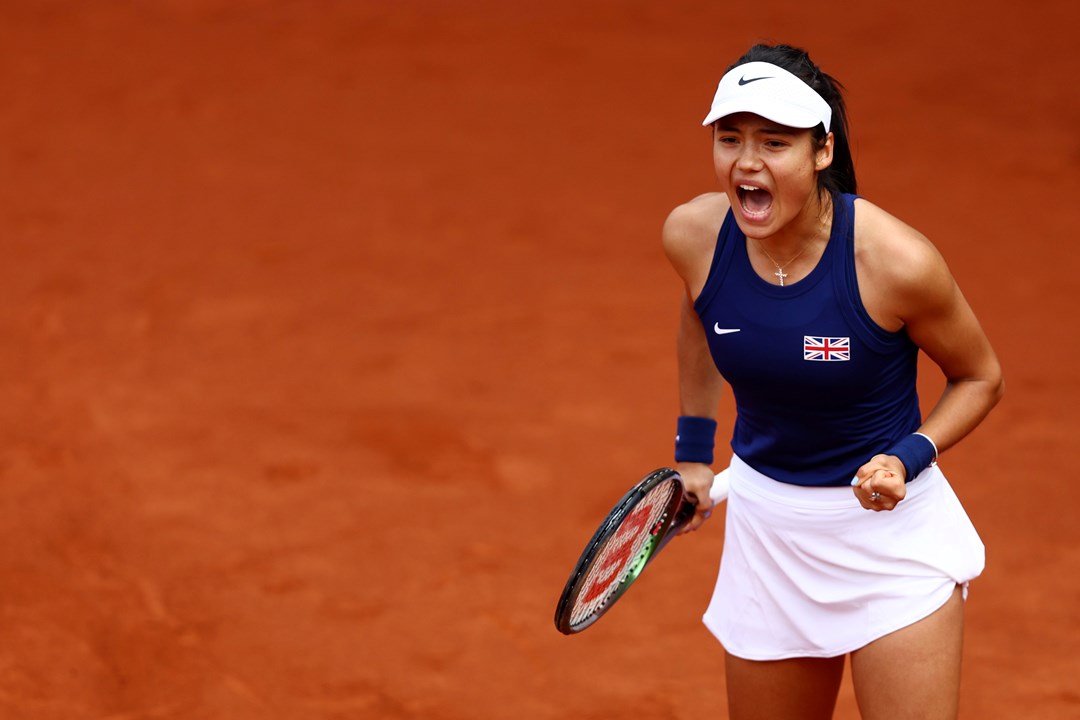 GB Teams
Billie Jean King Cup 2022: Great Britain vs Czech Republic: Day one reactions
• 3 MINUTE READ
After day one of Great Britain's Billie Jean King Cup Qualifying tie against 11-time world champions, the Czech Republic, we take a look at what the team have to say about the day's play.
British No.1 Emma Raducanu kept Great Britain's hopes of reaching the 2022 Billie Jean King Cup Finals alive after a hard-fought win over Tereza Martincova on day one in Prague.
First clay court match, no problem as Raducanu claimed her first Billie Jean King Cup win after fighting back in both sets to eventually go on and win the tie, 7-5, 7-5.
We spoke with Emma after the game to get her thoughts on her Billie Jean King Cup debut.
"This one means so much to me because it's my first match at the Billie Jean King Cup and to represent my team and come out here and get a win on clay, it's really amazing", she said.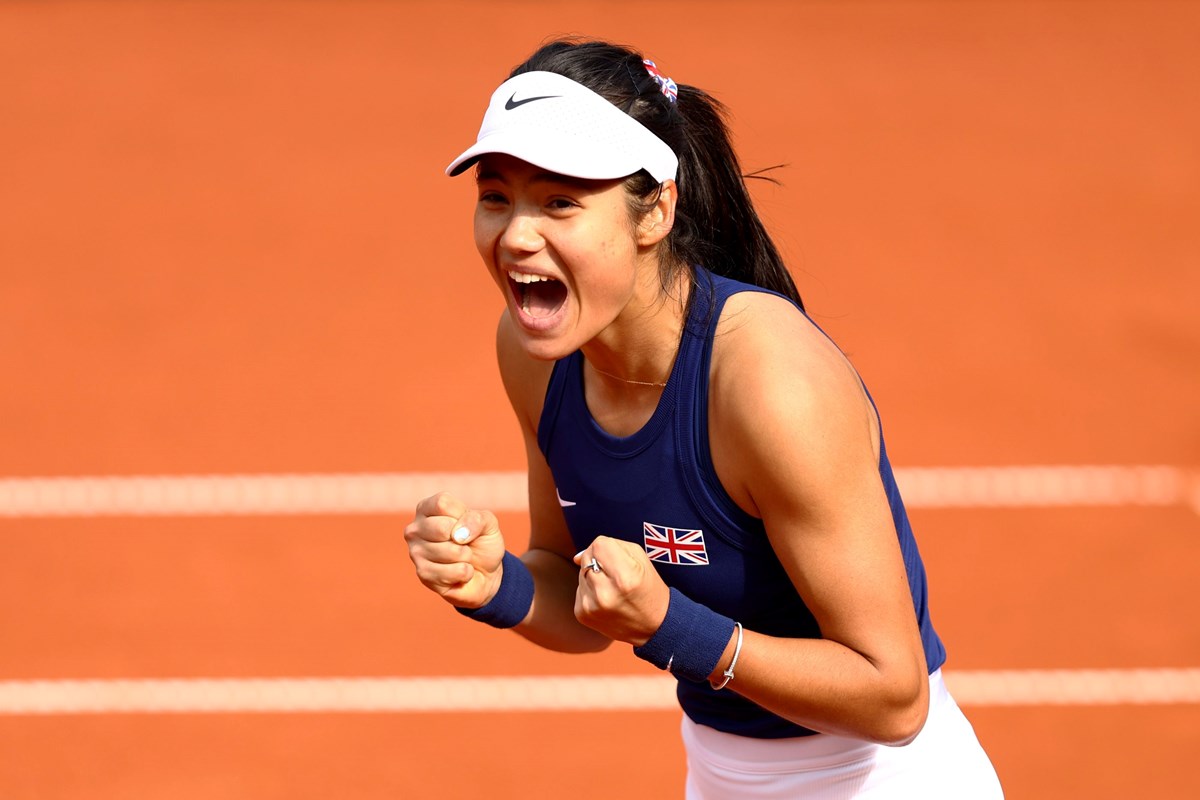 After leveling the tie, Raducanu remains composed as she looks to day for the reverse singles rubber.
"We're still in this battle and it's all to play for tomorrow.
"The team were behind me and they all had my back – it's amazing to be in a team competition when everything is so individual in this sport. I'm really cherishing the memories I'm gaining this week."
When asked about experience playing on clay courts she added, "It (the clay) definitely takes some adjusting to, even now, the conditions are very windy and it took some bad bounces so to adjust and adapt was very difficult but I'm happy with how I dug in.
"I think at the start of the second set I went a bit flat and everyone in my team told me the intensity had dropped. It's tough when you're in a match and you feel like it's slipping away from you but I'm very happy that I came back in the end."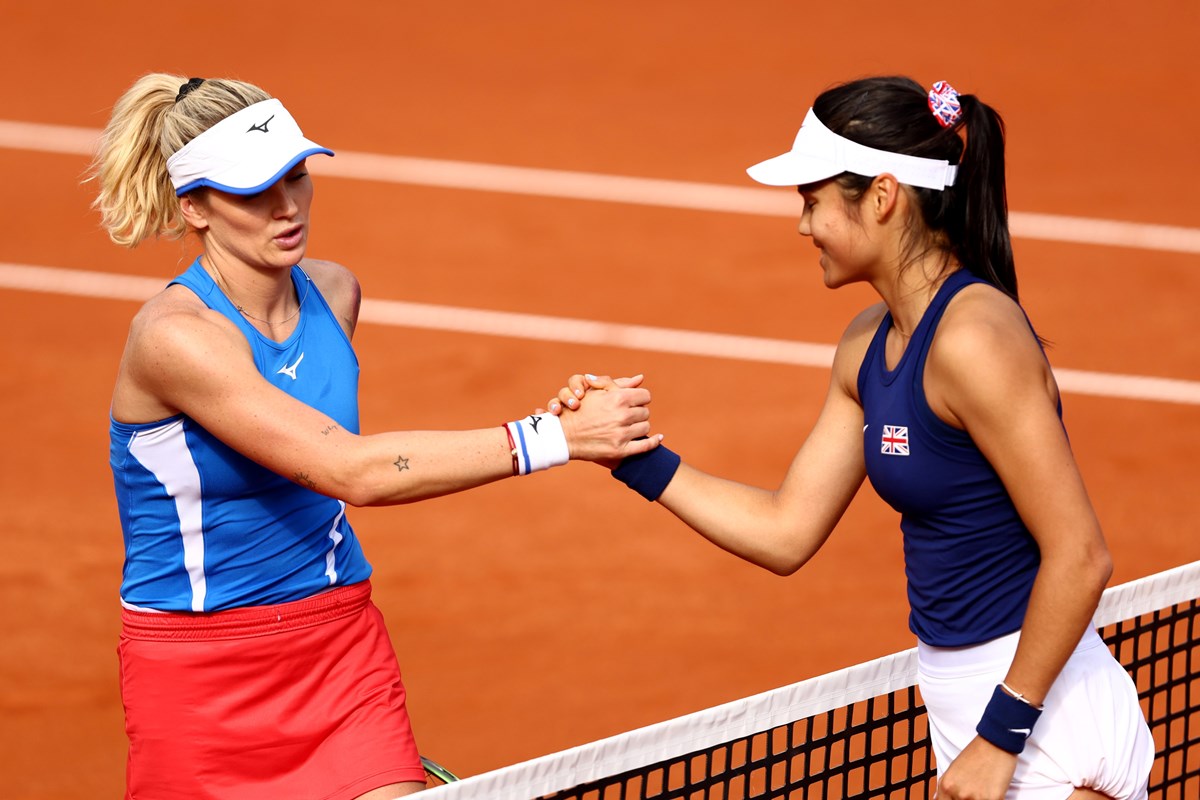 When faced with the likes of Tereza Martincova, it's not always easy to find a way through her defense, but Raducanu remained determined.
"Tereza is a good opponent and I feel like she would have really liked me to keep going fast at her, so I was trying to work out ways to make things difficult and awkward for her – whether that be mixing it up with the height or some width – and it worked pretty well," she explained.
"I am happy to just be learning these things, and I feel like clay gives you that opportunity because on hard court it is a lot more difficult."
Captain Anne Keothavong praised Raducanu's performance after her crucial win against Martincova.
"I thought that was a really gutsy performance from Emma, and for her to be able to close that match out in straight sets, it took a huge effort", said Keothavong.
"The way I see this team operating – especially for this tie – it really is a real team effort. So, whether it is the players, where it is the support staff, everyone is chipping in. They are seeing the match with a different lens, from a different angle, and they are there to help support me and Emma.
"Tactically, [the game plan] evolved as the match went on, and there were certain patterns of play that we were picking up, and it was just reminding Emma, and encouraging her to be stubborn about certain patterns of play. She had to really dig deep and fight for that, and I think she did pretty well."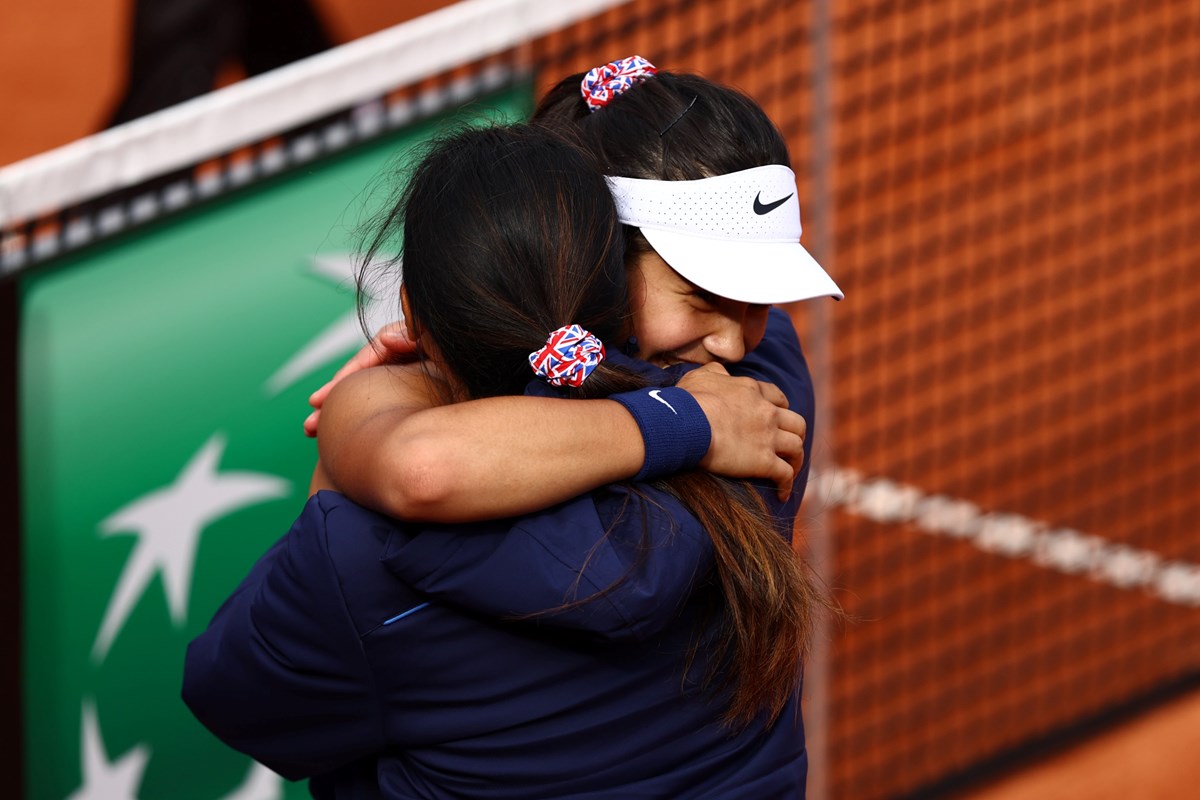 Keothavong's thoughts also went out to Harriet Dart after her defeat against home side star, Markéta Vondroušová, earlier this morning.
"I felt for Harriet because she didn't put in the performance she would have liked...but she was up against a better opponent, ultimately."
With day one coming to a close, and preparation for day two already underway, Keothavong knows that Great Britain are still in with every chance of booking themselves a place in the finals.
"I've got to remain optimistic, and I think we have to go in to tomorrow believing that we've got a good chance", said Keothavong.
"We came here as underdogs – the Czech's are the heavy favourites...[but the players] will be as well prepped as possible - I know that going into tomorrow's matches."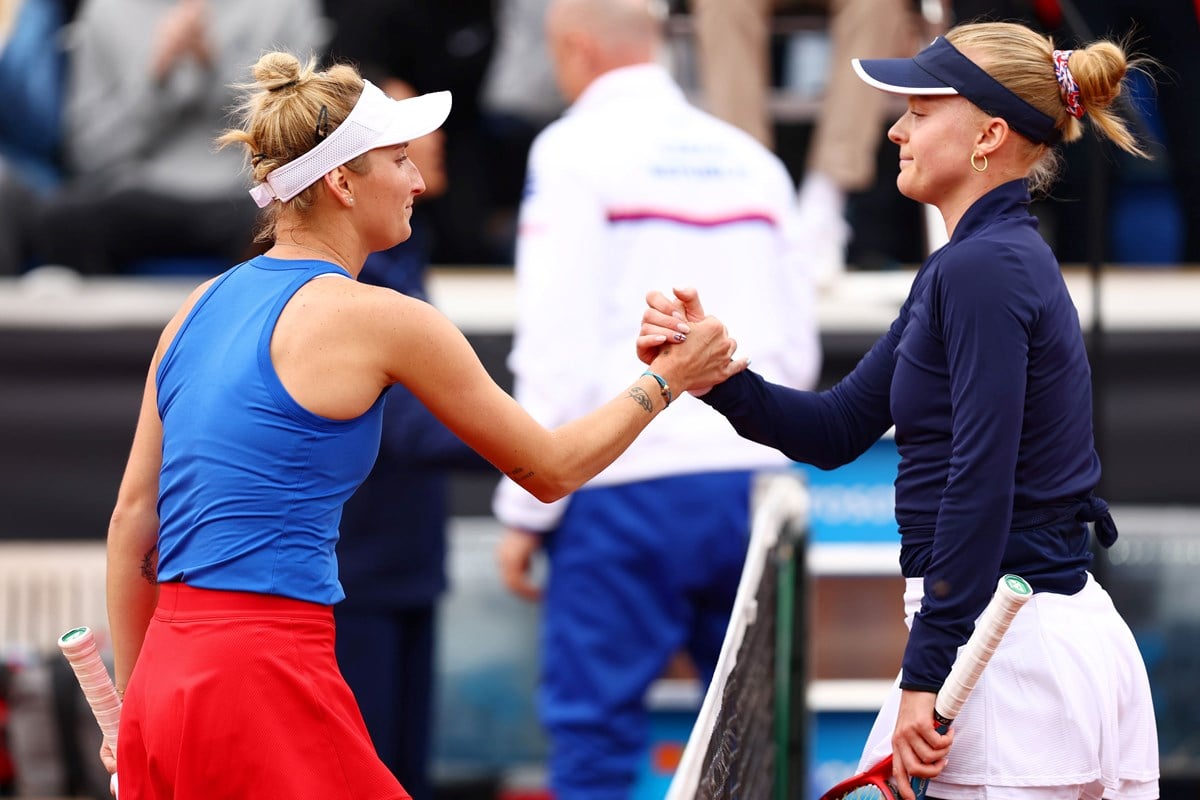 British No.2, Harriet Dart, was first up with her match against world No.32, Marketa Vondrousova, but the Czech star proved too strong, winning in straight sets.
Reflecting on a tough opener against the 2019 French Open runner-up, Dart said: "It was a very challenging match, I thought she played really well, and I just feel like I need some more time on the clay.
"I am still very inexperienced on the surface, and she is a Grand Slam finalist on this surface, and has been top 20 in the world – she played great.
"I have watched her many times, and she does it very well. Sometimes she can be a bit off on it, but today she was very on. It was a good play from her, and it was incredibly tough to deal with.
Going into her clash with Martincova tomorrow, Dart is still confident that the Brits can find a way to win.
"I think we always have a chance regardless of whether we win or lose each match," she said.
"We have prepared as well as we can, and every match is to play for. I have every bit of confidence within our team that we can win any of these matches."