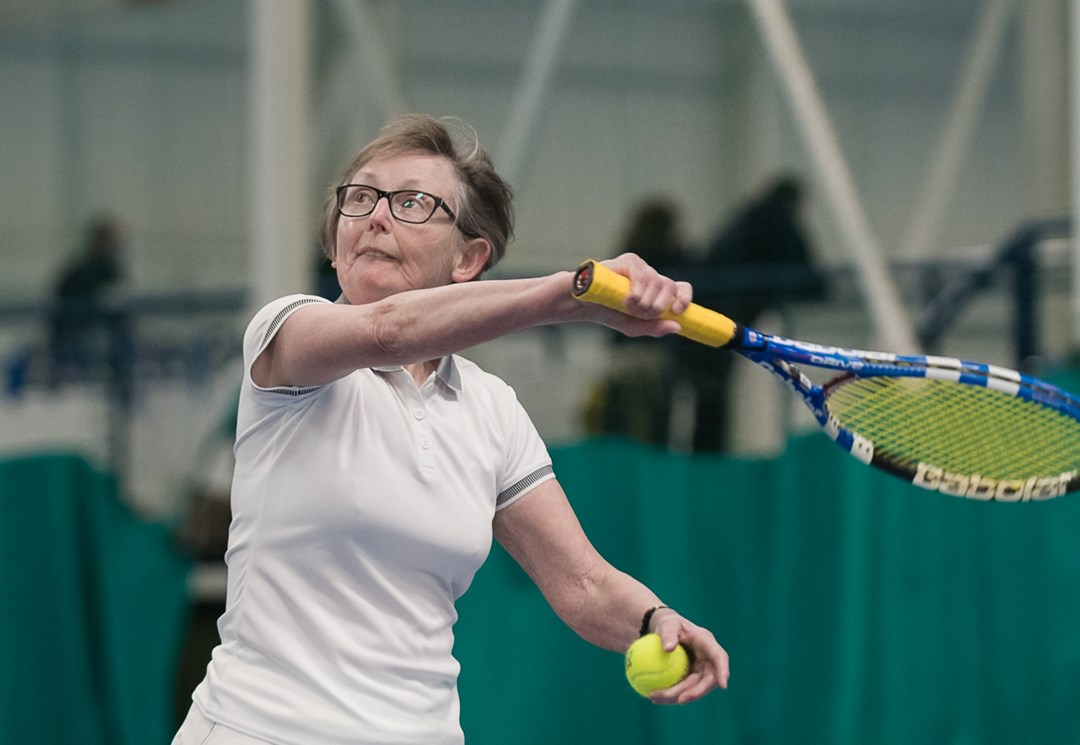 Seniors
Senior Women's Player of the Year 2022
• 2 MINUTE READ
As winner of the 2021 British Grass Court 70s singles and doubles at Wimbledon and winner of the 2021 British Indoors 70s singles at Wrexham, Marjory Love is currently top of her Great Britain age group – having made a brilliant return to nationwide and ITF competition after the many cancellations and restrictions of the previous 18 months. There was a remarkable level of play and fitness from both GB internationalists in the riveting Wimbledon final in August, where Marjory won the deciding set against Shirley Fox.
As captain of the GB 70s team for the World Championships that took place during April in Florida, Marjory brings with her 24 years of GB representation. This includes the accolade of having won two silver medals for team GB – for the Althea Gibson Cup in 2019 and the Kitty Godfree Cup in 2015 – and a career-high world seniors singles ranking of 3.
She'll also be a strong favourite in the individual world events where, in the pre-pandemic championships, she won a world mixed doubles championship with GB's Niall Sweeney and was a runner-up in world singles. Marjory has also been a runner-up in the women's doubles three times.
Marjory has just returned from captaining the GB team at the World Championships in Florida. She beat the world number 1 in her age group, Reinhilde Adams from Germany, in straight sets. This then lead to bringing home a silver medal in the exceptional final against the USA.
An inspiring and knowledgeable ambassador for tennis since her junior Wimbledon days, Marjory has massively contributed to the sport at club, university, county, Scottish and international level. She modestly shares her exceptional skills and experience wherever she competes. In 1998 she partnered the young 14-year-old Elena Baltacha to win the Scottish cup for their Glasgow club, Newlands.
Congratulations Marjory!