7 MINUTE READ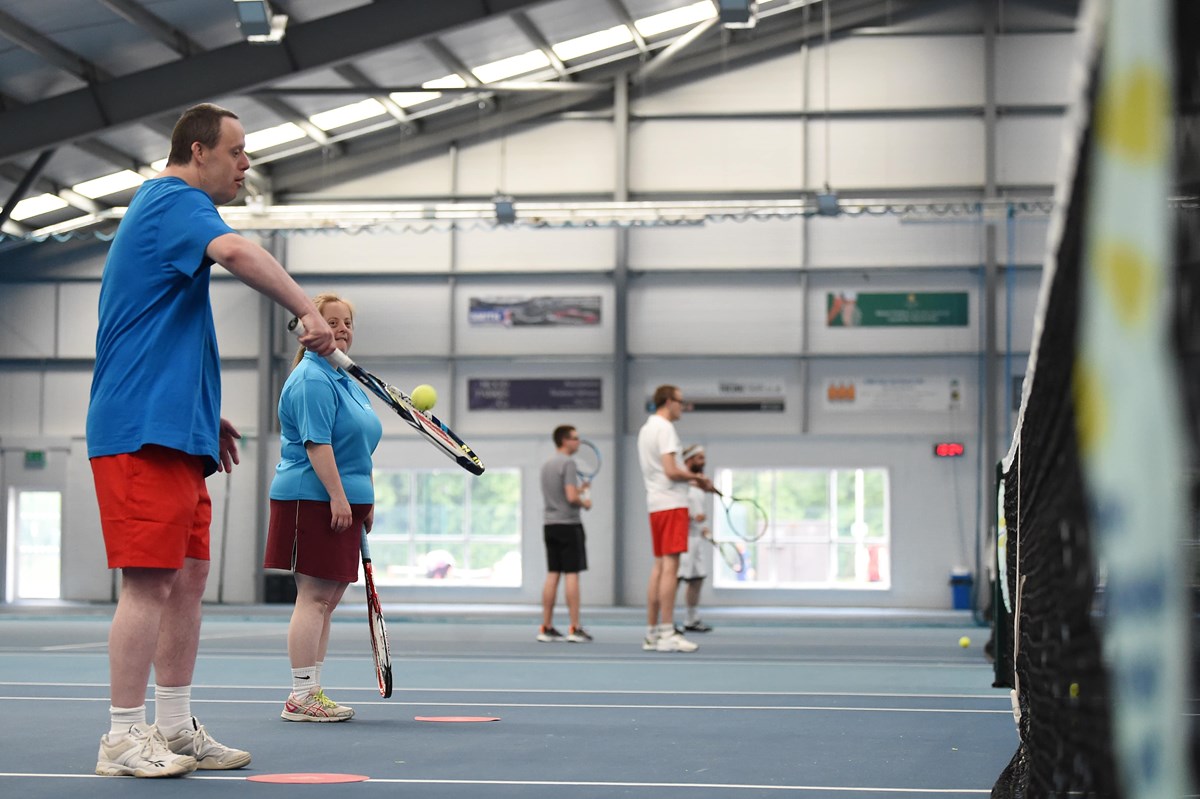 We partner with brilliant people and organisations to improve lives through tennis.
Our ambition is to support partners - who are making a real difference to people through tennis - with up to a total of £1m of funding in 2023.
The funding we provide is solely for the grassroots of the game and, as the LTA's charity, we're committed to working in all parts of Great Britain with a particular focus on diverse and disadvantaged communities where the game is less well established.
With your help and donations, we'll work alongside the LTA to ensure projects we fund compliment and enhance their existing work and help tennis reach more people and more parts of the country.
We believe tennis should be for everyone and we want to work with anyone who can help open up the sport.
We want to partner with other tennis charities and a wide range of organisations across the 'sport for development' and third sectors more broadly.
We can accept applications from any organisation, if it's properly constituted. Being properly constituted normally means having a Constitution, Articles of Association or rules in place.
Examples of the types of organisations we can fund could be:
A registered charity
A charitable incorporated organisation
Company limited by guarantee
Community interest company limited by guarantee
A school, college or university
A Local Authority
Unfortunately, we cannot directly fund individuals.
If you're unsure whether you fall within our eligibility to fund, or not, please get in touch below and we'd be happy to help.
We fund projects across Great Britain – i.e. England, Scotland and Wales. We're unable to fund projects in Northern Ireland.
At certain times, we may focus our grant-making towards particular geographic areas, but this will be made clear in the specific guidance at the time.
We're not able to fund international projects or organisations not registered in Great Britain.
The funding windows for 2023 are now closed. We will publish information on funding windows for 2024 in January, please check back then.
Any project we support must align with our vision of 'tennis opened up' and our mission of 'improving lives through tennis'.
Any application must robustly focus on specific groups or societal outcomes, where the project can genuinely improve lives.
We want to support partners with up to a total of £1m in 2023, across our three grant making themes:
'Innovate' theme detail:
'Scale' theme detail:
'Recover' theme detail:
We know how time-consuming it is submitting grant applications and the significant amount of funds charities spend doing so. We're also aware of the research which shows how inefficient and disproportionate many grant application processes often are.
That's why we support and are working towards The Institute of Voluntary Action Research's (IVAR) eight commitments around open and trusting grant making.
Explore IVAR's eight commitments
Our guidance is as simple as possible, structured around the 'what', 'who', 'where', 'when' and, importantly, 'how'
Our application process is entirely online
You can save your progress as you go and return to it at a time that suits you
You can view an example, blank application form at the start of the application form, so you can see all questions in advance
If you have any queries at any stage in the process, require the application form in a different format, or indeed if you think we could do anything better in relation to IVAR's eight commitments, please don't hesitate to get in touch and we'd be happy to help - we can normally respond to queries within 72 hours.
Applications are initially assessed by colleagues at the LTA, who make recommendations to the Foundation's Board of Trustees. These Trustees make the ultimate decision.
We look forward to receiving your application soon and hope that we can support your project to improve lives through tennis.
Apply
Fill in either of the two below forms to apply for grant funding from the LTA Tennis Foundation. The first form below relates to the 'Scale' theme of our Grant-Making Framework. The second form relates to our 'Innovate' theme.
Privacy Statement
The LTA Tennis Foundation will process your personal data in accordance with its Privacy Policy, the UK General Data Protection Regulation and the Data Protection Act 2018 (all as amended and superseded at any time).