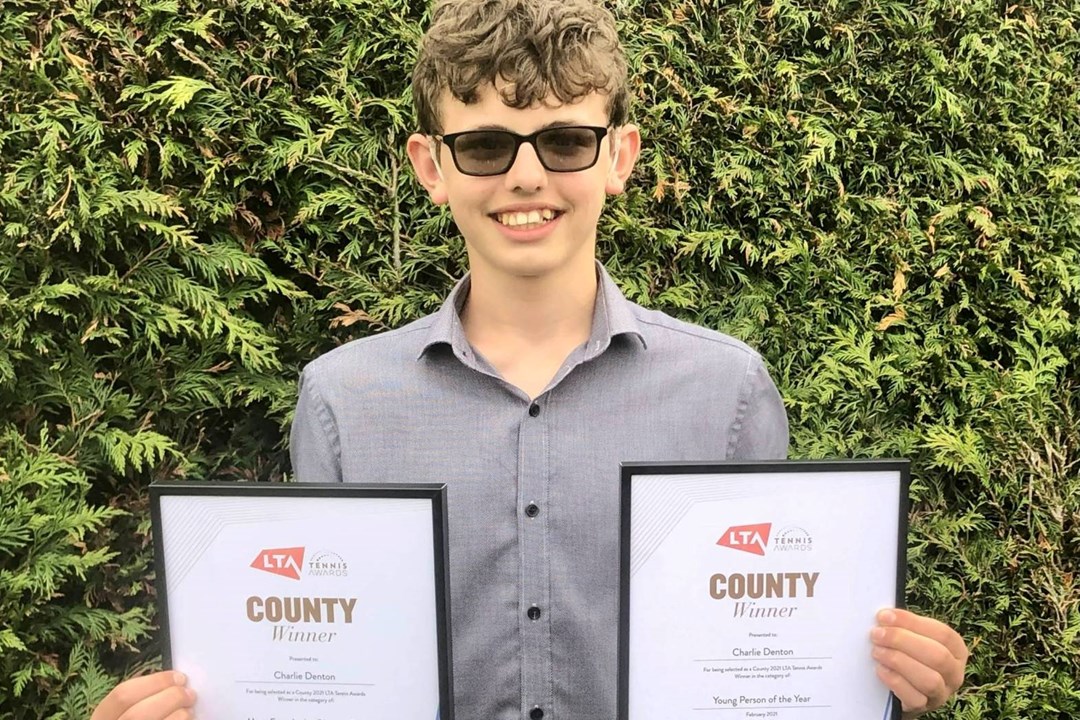 Diversity and Inclusion
Young Deaf Sports Personality of the Year nominee Charlie Denton shares his tennis journey and why he wants to inspire deaf players in the future
• 4 MINUTE READ
On 1 July, British deaf tennis star Charlie Denton will line-up alongside some of the biggest and best deaf athletes in the country as a nominee for Young Deaf Sports Personality of the Year at the Deaf Sports Personality of the Year Awards at Twickenham Stadium.
Winning medals on the international stage, being crowned the national champion and now having been nominated for this prestigious award – it's certainly been a year to remember for the 16-year-old.
We recently caught up with Charlie to chat about a rollercoaster year, his tennis journey and what he's doing to inspire more young deaf people like himself discover the joys of our sport.
"It's very exciting to be shortlisted," Charlie said. "I really missed playing tennis during the pandemic and have worked really hard on my game in the past few years. This makes it feel like the hard work is starting to pay off. I'm looking forward to going to the ceremony and meeting lots of other deaf sportspeople."
Charlie's nomination comes off the back of an impressive year for the young British star. In 2022, he not only represented Great Britain at the Deaf Youth Tennis Cup but also came home with a gold medal in the doubles and bronze medal in the singles.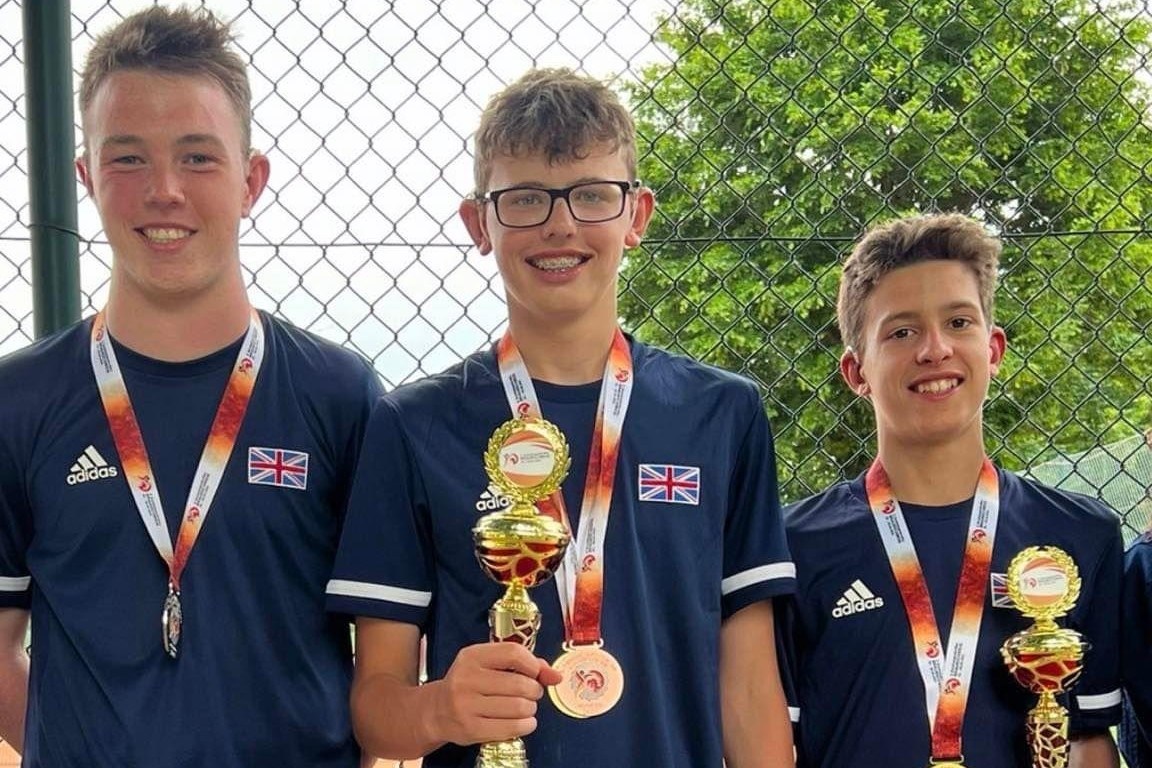 "It was a great season!" Charlie exclaimed. "Winning medals in Germany was so rewarding and as it was my first international tournament, I felt a real sense of pride when I wore the GB kit for the first time.
"I didn't get much sleep before the bronze medal match and was worried about how I'd do, so it felt even more satisfying when I went on to win the match.
"I've loved playing doubles this season and it was an amazing feeling to win the gold medal with Ethan (Carter). We're very close friends and have a great understanding on the court. We went on to win the National Deaf Tennis Junior doubles title a few months later.
"Retaining my National Deaf Tennis Junior singles title was another highlight of the season – it gets harder every year so it felt special, especially as I had lots of family watching."
Achievements like these don't come without a lot of hard work and dedication – but all good success stories have to start somewhere and for Charlie, like many others, it was by picking up a racket at his school.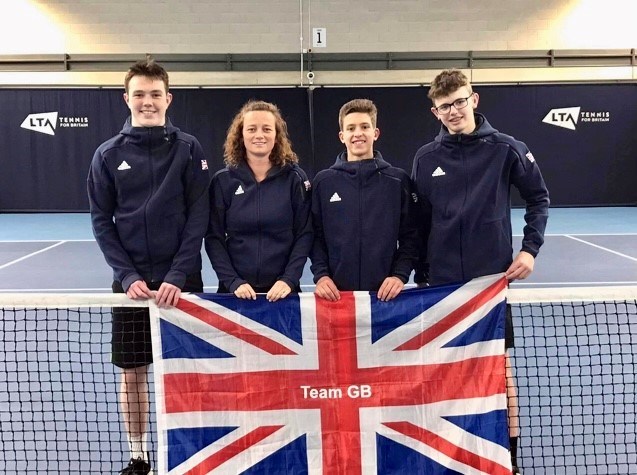 "I was very fortunate that my first tennis coach came to my small village primary school to introduce us to tennis," the young Brit said. "He thought I had good eye/ball coordination and spoke to my parents about having some lessons at his tennis club. I started having lessons and dragged my little sister along.
"That was 10-years-ago and this season I am playing for the men's A team alongside my coach, so it has been an amazing journey. My sister is playing for the women's team, and we play mixed doubles together, so we spend a lot of time at the club. It feels like a second home."
While his game continues to improve on court and he's now starting to lend his hand to coaching, Charlie's talents don't stop at tennis – he's also a very talented musician and plays an array of different instruments.
"I have played music for even longer than I have played tennis," he said. "I've just got full marks in my GCSE music performance, playing a solo piano piece and a piano trio. I have also played the violin, viola and drums.
"The most transferable skill is the dedication and resilience it takes to practice and learn new techniques. Both music and sport need hard work and patience - something I'm still working on!
"Recently I also volunteered at my club, helping out with coaching the younger members. It's something I really enjoyed doing and as soon as I turned 16, I took my LTA Assistant Coaching Level 1 qualification."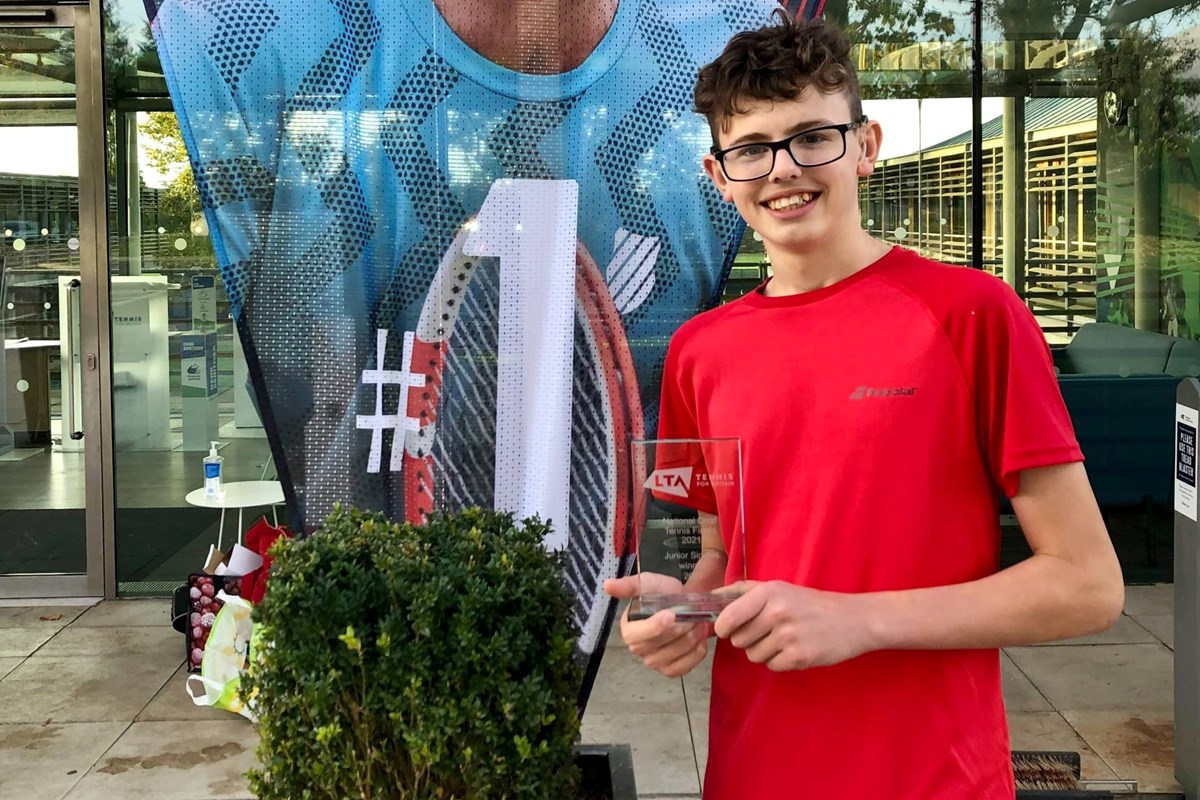 At just 16-years-old, Charlie is already an incredible role model for any young person, but his journey is only at the beginning. His dedication to helping promote disability sport and getting more people playing tennis is truly something to be admired.
"I'm now a Young Leader for UK Deaf Sport as part of the See My Voice programme, which led to me helping out at a Commonwealth Games outreach event," Charlie explained.
"I feel very strongly that sport should be easily accessible to everybody regardless of disability. I have gained so much through sport and I want to see as many people as possible to have the same opportunity I did.
"I've also taken part in various LTA disability focus groups. It's encouraging that the LTA are keen to listen to people with disabilities to see what they can do to support, encourage and reach more people."
Deaf tennis
Find out more about deaf tennis and how you can get involved.