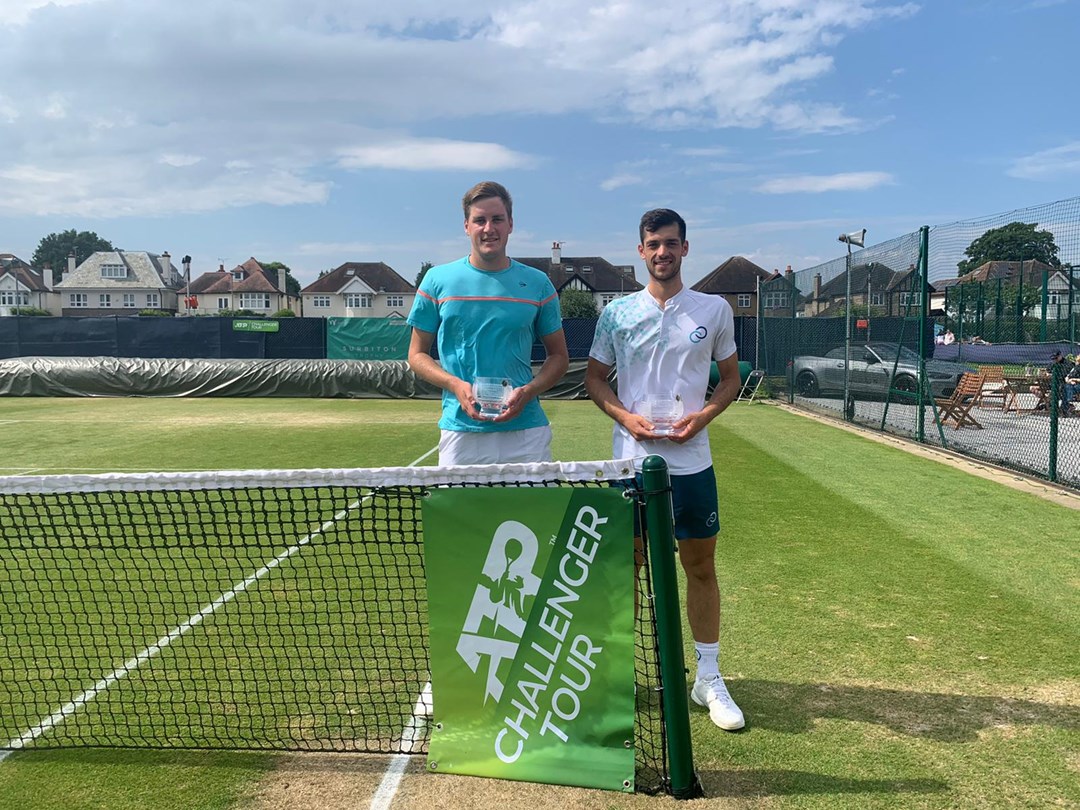 Players News
"You have to pinch yourself a little bit" – Henry Patten and Julian Cash on their breakthrough doubles season
• 3 MINUTE READ
The success just keeps pouring in for British dream team Henry Patten and Julian Cash as they proceeded to lift their fifth ATP Challenger title of the season in Fairfield, California this month after joining forces for the first time back in April.
A debut to remember led to an influx of silverware as they ascended through the ATP doubles rankings, with Patten soaring from world No.771 to No.101, and Cash from world No.564 to No.104 in a single season.
"Our season has been amazing, career defining for both of us," said Patten. "We've both moved up hundreds of spots in the rankings since the beginning of the year.
"This week in Fairfield was one of our best, we played well throughout against tough opponents and were clinical in the final. I think we've proved to ourselves that we are good enough and we are ambitious to go beyond just top 100."
"It's been a crazy season, that's for sure," added Cash. "I started my season still focused primarily on singles, while also playing doubles every week as well, but after a great run during the summer on the grass I decided to shift my focus over to doubles."
"I started the year around the 600 mark in the doubles rankings, so to be closing in on the top 100 now with 12 titles throughout the year in total is quite surreal."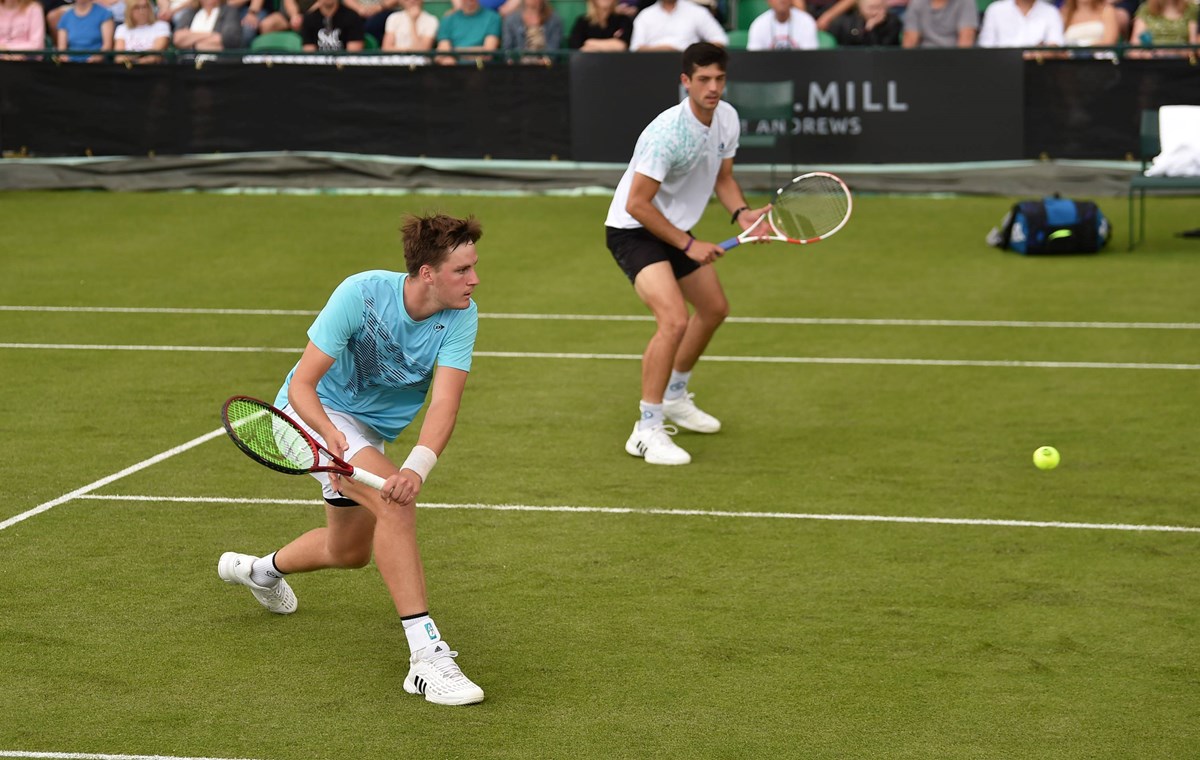 Just a matter of months prior, Patten and Cash opened their Challenger circuit campaign with the dreamiest of beginnings, earning their first Challenger crown of many in the ensuing months at this year's Surbiton Trophy.
"To win our Challenger debut was amazing and we have gone from strength to strength because of the confidence that gave us," said Patten.
"Winning in Surbiton was, of course, a special moment," agreed Cash. "To win the first Challenger we'd ever played in isn't something you see very often."
Breaking both personal and national records, their straight-sets victory over India's N Vijay Sundar and Anirudh Chandrasekar in Fairfield marked a 'pinch-yourself moment' as they equalled Jamie Delgado and Jonathan Marray's record for the most ATP Challenger doubles titles won by a British team in a single season.
"Obviously, those are two big names of the past in British Tennis, so it feels great to of equalled their record in such a short period of time," admitted Cash. "It's not every day you're spoken about in the same light as guys like Jamie and Jonny and I hope we can continue to follow in their footsteps."
"To be talked about in the same conversation as those guys, you have to pinch yourself a little bit," explained Patten. "Considering we played our first ever challenger this year in Surbiton it's a surreal feeling to now be five titles deep and equalling British records."
So, from the ITF World Tennis Tour to back-to-back Challenger titles, what is the story behind the newly formed force of Patten and Cash?
Both 26-years-old, Patten resides from Manningtree whilst Cash grew up in the seaside town of Brighton, soon to cross paths during their junior years before relocating to the States where Patten attended the University of North Carolina Asheville and Cash the Oklahoma State University. It is there where Patten and Cash enjoyed success playing in the US Collegiate system in the NCAA.
"Julian and I met a long time ago, probably in U12s on the junior circuit," said Patten. "We both did very well in college, so I think we were on each other's radars.
"Our friendship started during the pandemic at events like the UK Pro League and we always talked about playing together. Finally, this year in Nottingham our schedules allowed us to play together, and we haven't looked back."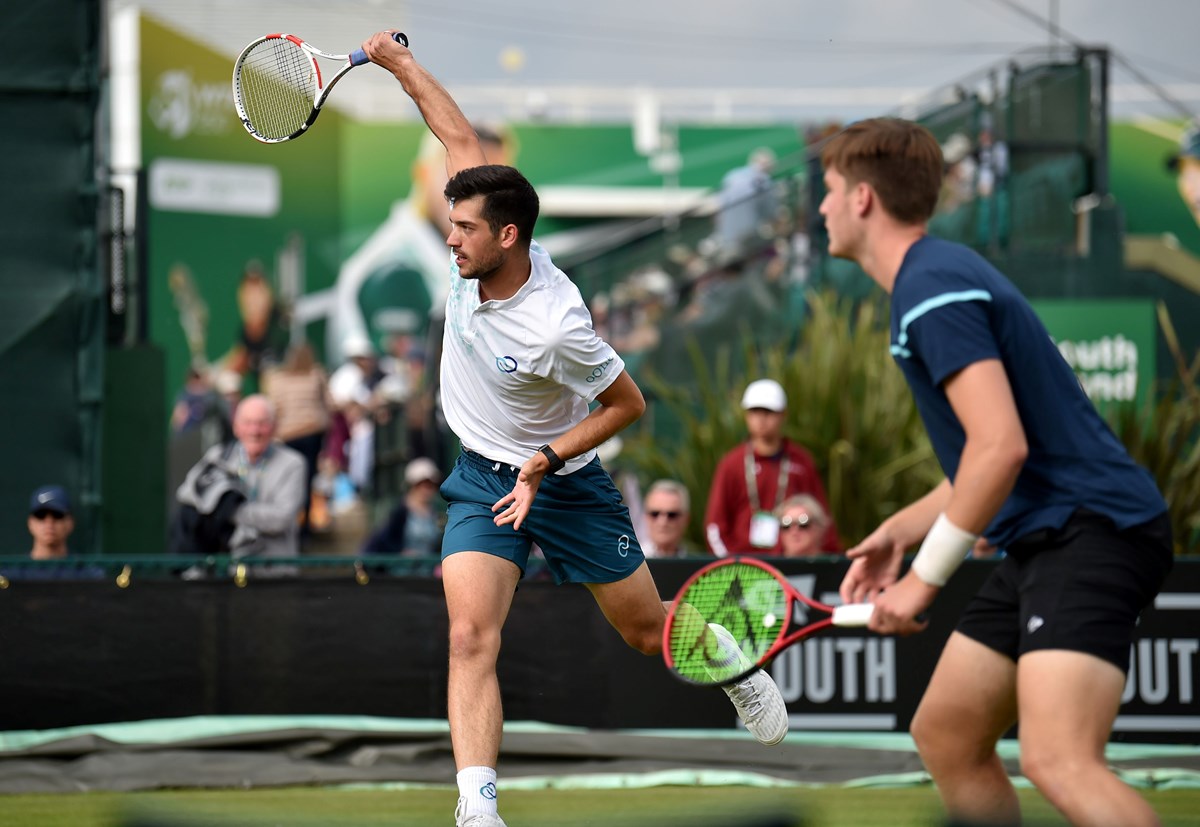 "We've both had success in college," added Cash. "Both being number one in the country at different times and had always spoken about trying to play together at some point.
"We had a lot of fun there on court and a lot of success too, winning three of the four titles. After that we decided to keep the partnership going to see if we could have a crack at the grass season."
With Britain's doubles scene in its prime, both Patten and Cash admit that they take inspiration from the likes of Joe Salisbury and Neal Skupski who are leading the way at the top of the official ATP rankings.
"It's obviously hugely motivating to have so much success in Britain with doubles, as we are able to train with and be around some of the best in the world," said Cash. "It truly gives belief that if you do the right things then maybe your career can follow in a similar fashion."
Well, its undeniable that these two are on track for big things, but what's next after their big breakthrough year in 2022?
"We still have a few weeks left this year before our season ends, so firstly our focus is on that," said Cash. "We want to finish off the year on a positive note to set ourselves up as best as we can for the 2023 season.
"Our main goal at the moment is to be playing regularly on the main ATP tour, and in the slams," confirmed Cash. "We have a bit of work left to do on the Challenger circuit but we're excited to test ourselves against the best in the world."