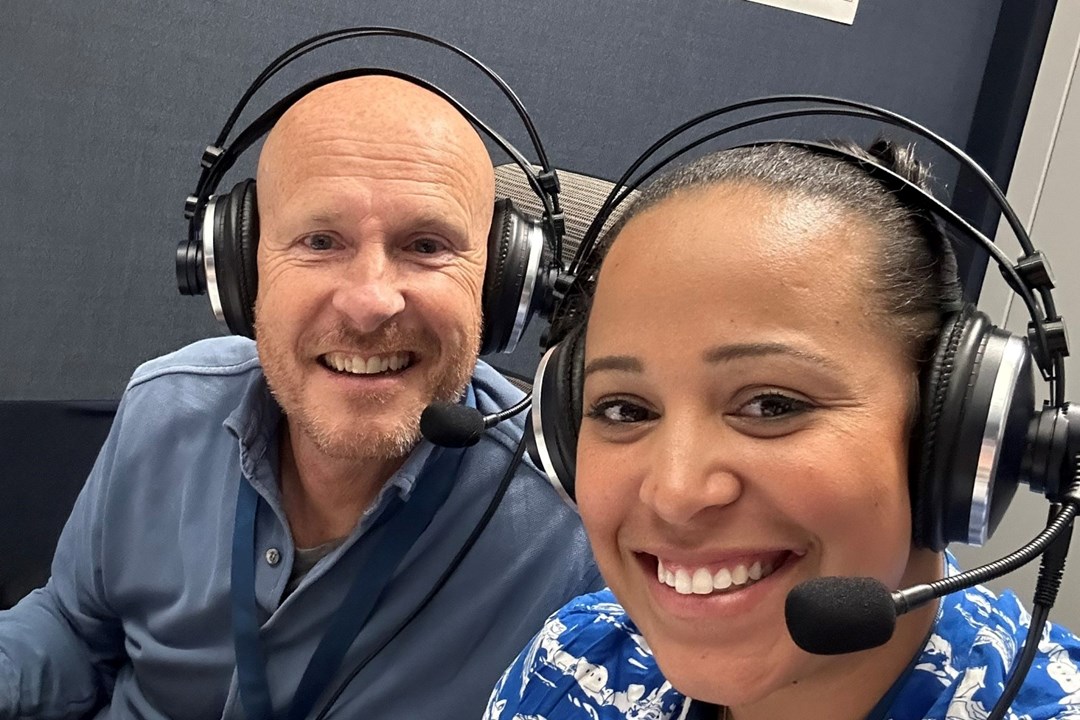 Diversity and Inclusion
Yasmin Clarke on her progression from player and coach into the media, the Tennis Black List & driving inclusion in tennis
• 4 MINUTE READ
Player, coach and media extraordinaire – Yasmin Clarke's tennis journey is one unlike many others.
Having progressed from a bright young star on court, through to coaching her brother Jay on the pro tour, and now commentating on coverage of the Grand Slams, Yasmin has been at the forefront of the game throughout her career and is now also lending her hand to opening up tennis and padel through her role as an LTA Councillor.
Like many, Yasmin's first introduction to tennis came from her family – with a helping hand from two role models who were taking the world by storm.
"I was really lucky – I started playing tennis with my Dad and my sister when I was young," Yasmin said. "We lived about 60 metres away from a tennis club and at the time Serena and Venus Williams were just coming on the scene. I was the younger sister and a bit shorter so I was always Serena and she was older and taller so she was Venus. We'd play on the driveway or down at the club and that was where it all started for me.
"My Dad was a massive tennis enthusiast, and he was always pushing the importance of spending time together and doing it in a fun way. His idol was Arthur Ashe, which eventually was passed on to me – the first thing he taught me was the drop shot and lob, which always a big thing that Ashe used to do."
The family link to tennis doesn't stop there. Yasmin's brothers Curtis and Jay have both gone on to compete at a high level, with Jay having reached as high as world No.153. Following her playing career, Yasmin decided to take the move into coaching, where eventually she'd work alongside Curtis to support Jay on tour.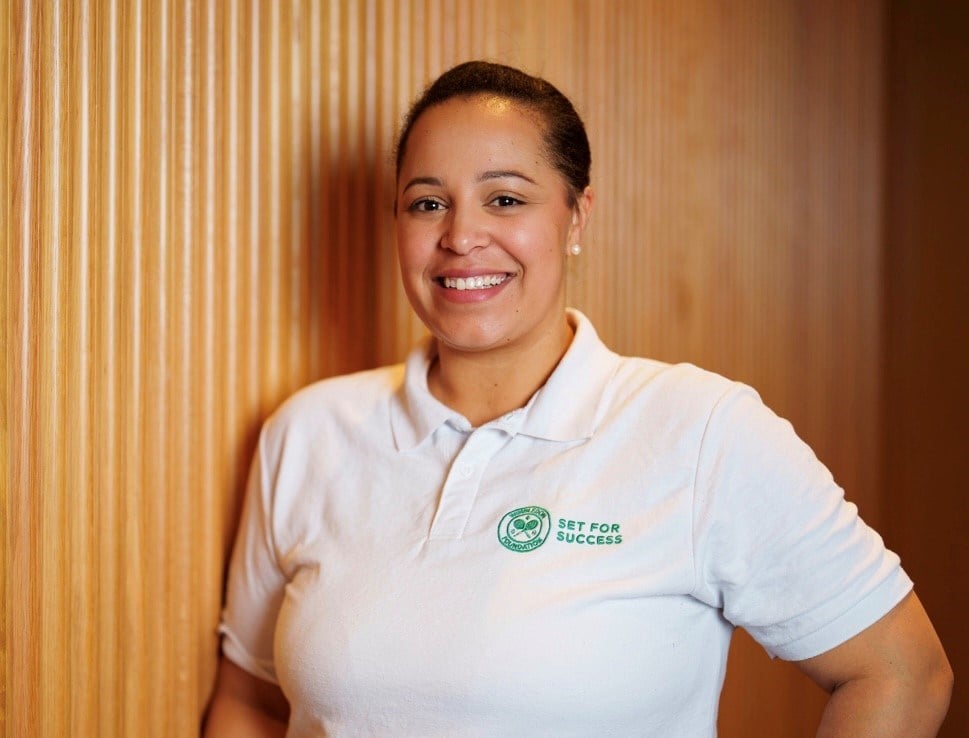 "I had too many injuries so I decided to get into coaching and I found I really enjoyed it. I'm a Level 5 Master coach and I've loved the process of learning. I got to spend a lot of time with Lucie Ahl and Louis Cayer and that was hugely important for me in that journey.
"I've loved working with my family. I'm a bit older than they are, so being able to share my knowledge with them and have them take it on and run with it themselves was great. For me, your family always want what's best for you, not that other coaches don't, but family are always willing to go above and beyond, and I felt we did that."
This Black History Month, we've been shining a spotlight on some of the winners from the inaugural Tennis Black List this year. Introduced to emulate the widely celebrated Football Black List, the Tennis Black List recognises role models from the black community achieving amazing things in our sport and helping more people discover a passion for tennis.
Alongside Tumaini Carayol, Sportswriter at the Guardian, Yasmin received the award for her work in media at the awards – a new career path that she's seizing with both hands.
"I've known Anne-Marie Batson (founder of the Tennis Black List) for years and when she floated the idea she was thinking about setting this up, I thought it was a great idea," she said.
"Having this recognition and celebration of black people within tennis is fantastic. When I was younger there weren't many other black people involved in the sport in any way and now, I'm seeing a lot more representation and we should be highlighting that.
"I wasn't really expecting it. I'm still quite a newbie in media but it was really nice to have the recognition and for someone to say what you're doing is important and actually quite unique in a sense.
"I'd always been interested in the media – it's seemed like a dream job. I was lucky that the LTA helped me get an opportunity to do some commentary at the Battle of the Brits and then it progressed to doing a bit for Eurosport and some Grand Slams this year. I've been lucky but I've kept pushing and knocking on the right doors and I've managed to push through.
"Increasing diversity in media is a bit like how tennis started for me – Serena and Venus were the trailblazers and that's paved the way for people like myself, my brother and so many other players, who all site them as their inspiration. I think it will be the same in the media – if you can see it, you can believe it, you can be it. It's important that we have that representation and there are diverse voices in the media."
Alongside her continued work as a coach, media broadcaster and mentor, in 2021, Yasmin joined the LTA as a Councillor to help drive forward diversity and inclusion in Britain – something that she's incredibly passionate about.
"The LTA's vision is to open tennis up to people from backgrounds who wouldn't normally play and what they've done over the past few years is work really hard to get people involved who haven't been before. That's where my role has come in.
"I've worked on the coaching side to help develop a diversity and inclusion bursary. If you want to have a diverse workforce then you need to invest in them so that's very important and they've also set up a mentoring scheme, which I'm a part of as well.
"I also chair the female padel workstream – I know I'm a tennis coach and fan, but I really love padel. It's the same sort of thing, how do we get more women in padel.
"It's a brilliant job. It's something that I wasn't sure I'd be the right fit for but I have a lot of experience in a lot of different areas, so I just want to share my knowledge and experience with other people."
It's thanks to the support and contributions of role models like Yasmin, that we're able to take our sport to people and places it's never been before. With an infectious enthusiasm and passion for the sport, as well as a career that has spanned almost every area of the game already, it's safe to say that Yasmin is helping to shape a more diverse and inclusive sport for the future.