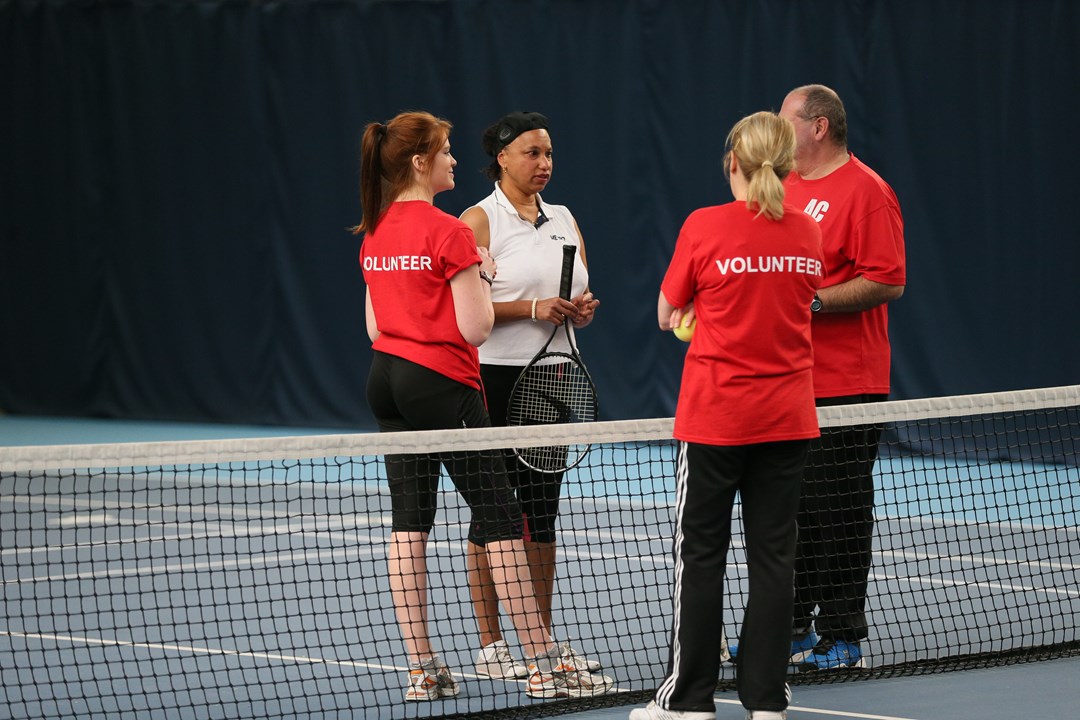 Community
Women's Sport Week: "I never thought that tennis would be for me, but how wrong I was!"
• 1 MINUTE READ
During Women's Sport Week we have heard from a number of women playing or officiating within tennis. Today we hear from blind tennis player Maria Oshodi.
I first tried tennis in the summer of 2012, a friend introduced me and I've been hooked ever since. I now play once a week either in Islington, at the National Tennis Centre in Roehampton.
Being blind I never thought that tennis would be for me, but how wrong I was! I have gained so much from playing tennis, not only the health benefits from undertaking regular exercise but also the social benefits. I have made a number of new friends and have joined a real network.
Quite a few visually impaired or blind people don't think that tennis is for them. However I would tell them to try it first and then judge. I have competed in National tournaments and experienced things I never thought I would. The hardest thing for me is finding sighted volunteers to practice with. I would love to play often but it is often difficult to find people to hit with.
In the future I would be interested in perhaps going around and talking to people about Blind and Visually Impaired tennis, and spreading the word about the sport to people. I think it's a fantastic way for people with an impairment to socialise and also keep fit whilst having fun so I would like to do what I can to grow the sport.
Find out more about Visually Impaired tennis and how to get involved here.