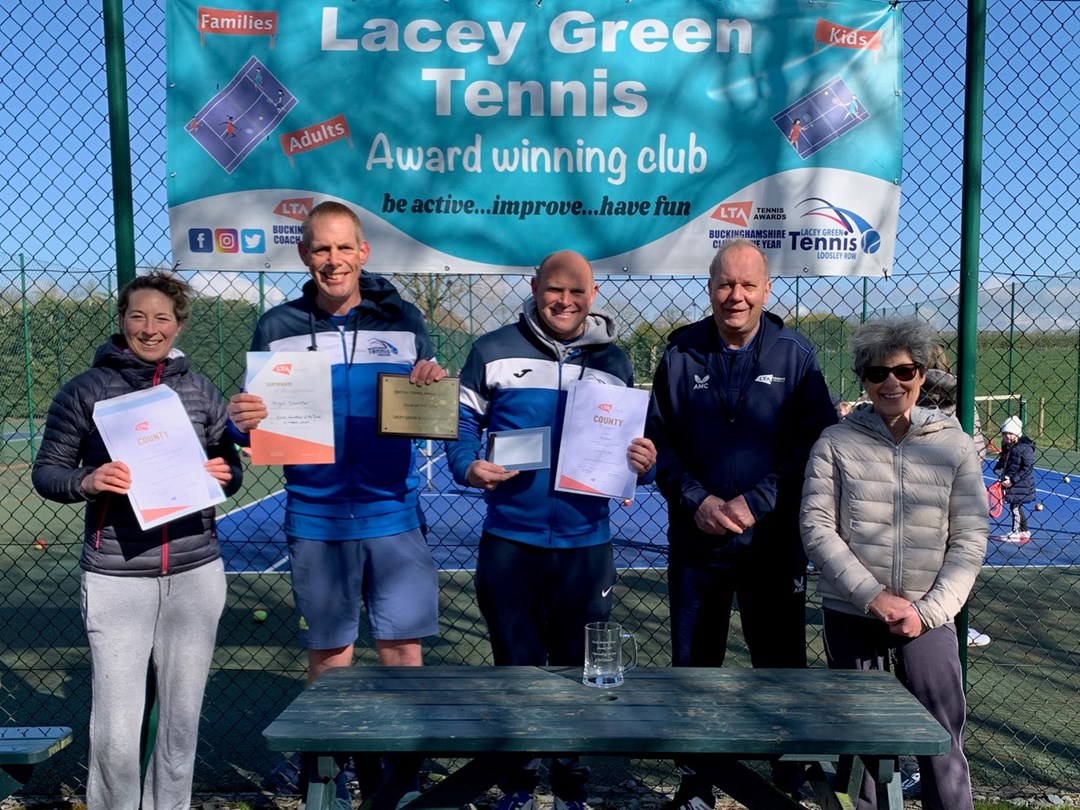 Community
Walking tennis, a varied coaching offer & future plans for padel; the growth of Lacey Green and Loosely Row Tennis Club
• 4 MINUTE READ
A small home counties village club with a diverse membership and coaching programme – Lacey Green and Loosely Row Tennis Club are paving the way for encouraging higher participation in tennis by creating a welcoming, affordable and safe environment for the Buckinghamshire community.
Home to a lively clubhouse and three floodlit macadam courts, Lacey Green & Loosely Row have come a long way since their renovation in 2016, which has led to a growing membership base of 235 players and 34 regular pay and play users.
Find out more about Lacey Green and Loosely Row Tennis Club
"About 10 years ago the club was a complete mess – we got a new committee in and essentially improved all of the infrastructure" said Chairman Nigel Glenister at Lacey Green & Loosely Row Tennis Club. "We resurfaced all the courts, put in new fencing, and asked the local farmer if we could use part of his field for a car park because people couldn't drive up to the club. We invested in the region of about £100,000, so we completely transformed it."
One of the most impactful changes derived from the club's transformation was employing a full-time coach in Dan Smith – an LTA Level 4 Accredited Coach. Since bringing Dan on board in 2019, growth in their coaching programme has been astronomical – with the junior program expanding from 10 juniors to circa 75 and has also opened the door to a vast range of tennis sessions, from adult-only coaching lessons to cardio tennis and a whole lot more.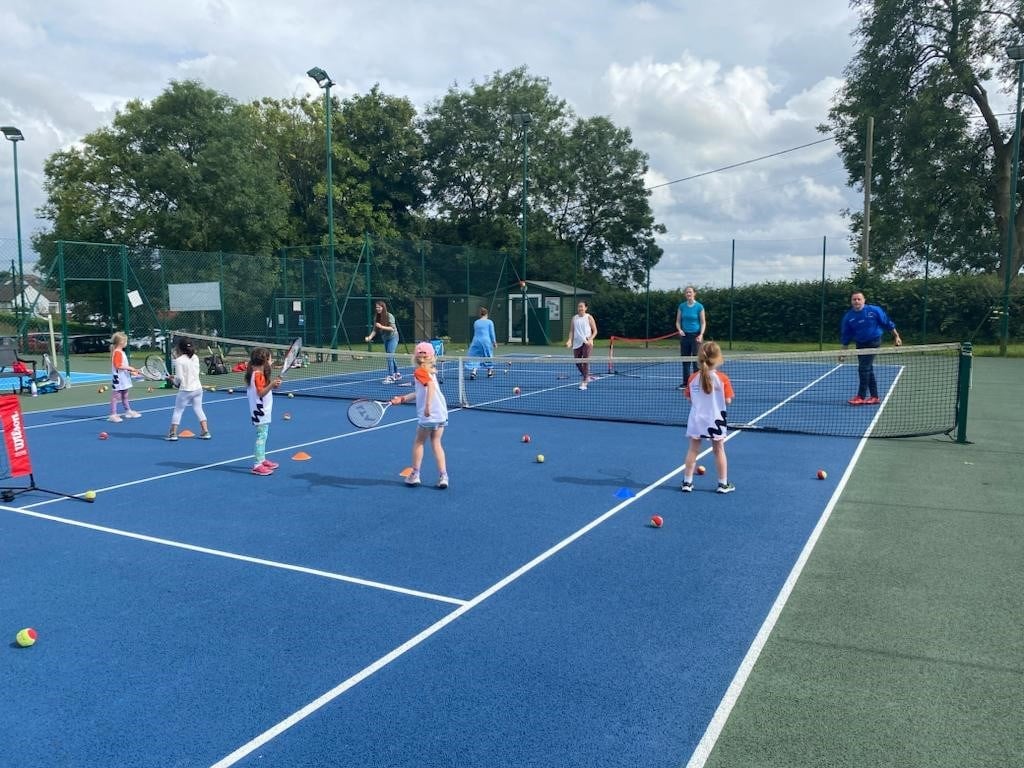 "I think the program we offer is just far superior to a lot of local clubs around here," Dan added. "We run Cardio Tennis, drills for beginners and intermediates and our 'Technique Tuesday' session, which focuses purely on the technique and skill around a particular shot. Having that variety attracts more players and we've had a lot of players coming from local clubs because they don't get the same offer and they're looking to branch out.
"We say to people that they don't have to join as a full member - they can join on our coaching plan for £20 a year and still get the discounted coaching rate and then we work to try and get them to commit into full members."
One of the significant aspects that separates Lacey Green and Loosely Row from the other tennis clubs in the area is their walking tennis initiative. Introduced to the club in 2021, walking tennis opens tennis to more people in the community and is a safe, fun, and inclusive way to play the sport at a gentler pace.
"We were the first club in Buckinghamshire to offer walking tennis and are still one of the only ones in the area. We've taken it further and linked up with local GP surgeries, Age UK and we even had a Parkinsons physiotherapist come down the other week so we're trying to engage as many parts of the community as we can.
"We're very active on social media so we joined all the local community groups on Facebook and listed what you can get out of it explaining that you're allowed two bounces and that there's no running or jumping to make it more accessible to people.
"Initially, we had around six to eight people interested and when we started, we put actions in place to incentivise players by reducing the cost of the sessions. The majority of the demographic is retired. Some players coming back from longer term injuries use it as a tool to come back into full tennis.
"We also brought in a walking tennis membership, which enables the participants to receive discounted coaching and two additional hours per week to play socially with each other."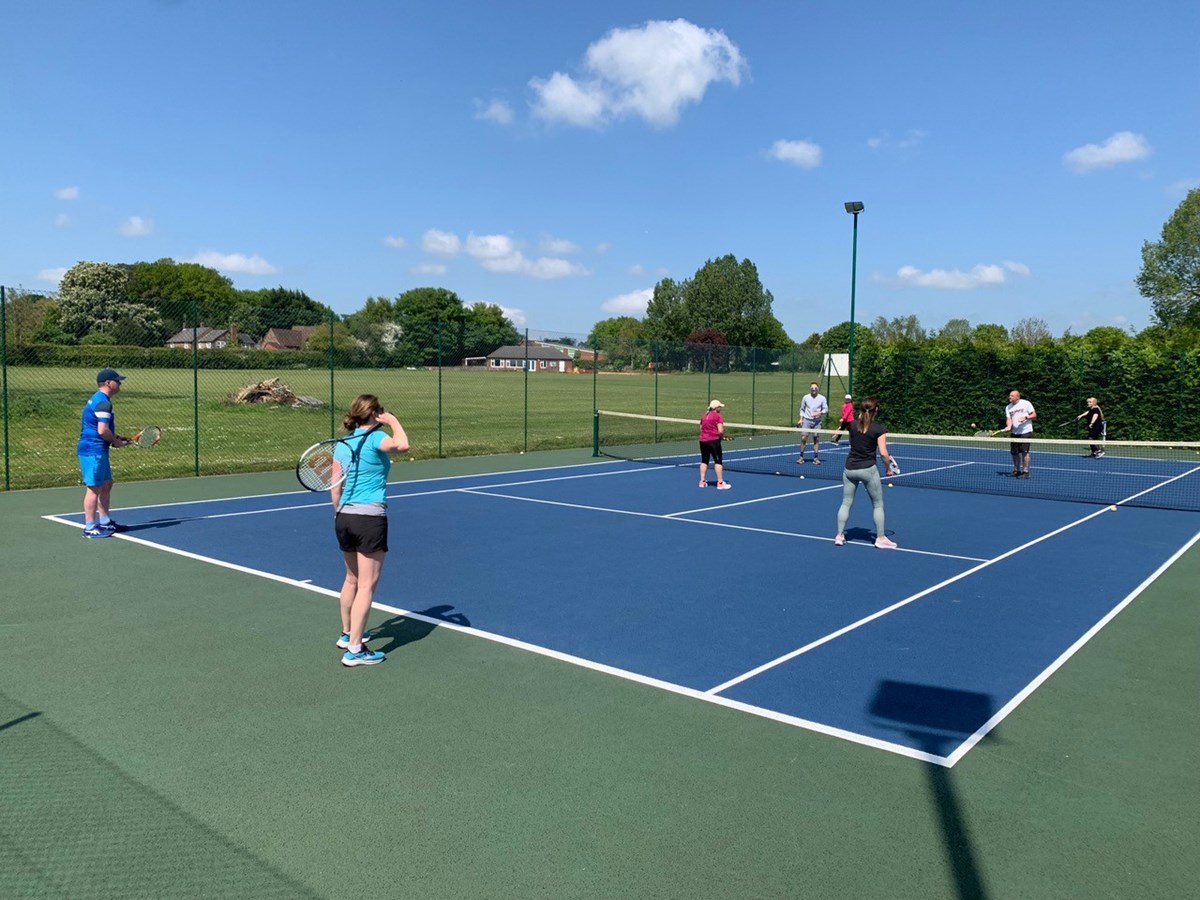 On top of a vibrant and unique coaching programme, Lacey Green and Loosely Row also ensures their members have as much fun off the court as they do on it. The off-court, social aspect is almost as important for members as picking up a racket, with regular events such as a gin and fizz night, annual Christmas meals and a regular trip to La Manga in Spain, lining the calendar. Earlier in the year, the club organised an auction, where they encouraged members to supply gifts and raised an astounding £7,500.
With a trip to Malaga in November to support the Lexus Great Britain Davis Cup team in their Davis Cup quarter-final match against Serbia still to come, what else has Lacey Green and Loosely Row Tennis Club got in store for the future?
"At the moment, we've just put a planning application in for a padel court and toilet facilities of our own as at the moment we've got to use the Sports Club across the field.
"With padel, we think it will be a good growth market for the club and has the potential to bring in more players. We think it's an extra string to our bow and it will bring in an additional revenue stream.
"We recognise that you can't stand still, and you've got to keep improving the club and making sure you're up to date so it encourages people to join."
Lacey Green and Loosely Row Tennis Club
Learn more about Lacey Green and Loosely Row Tennis Club and the work they are doing to create a welcoming, fun and affordable environment for the community.