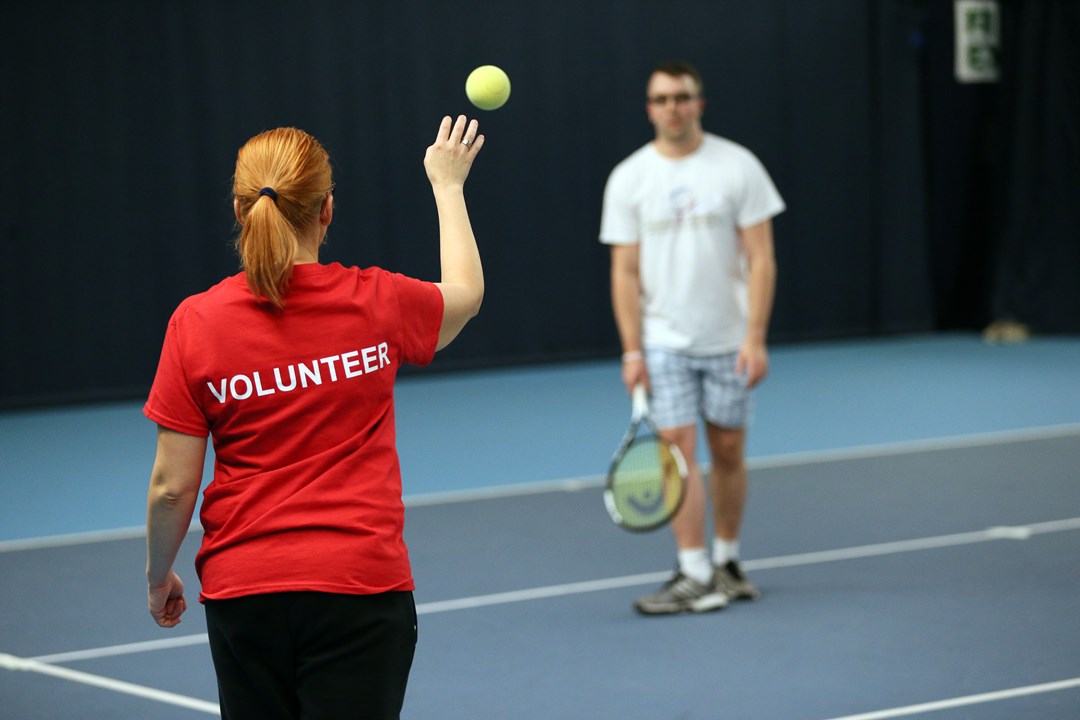 Community
Volunteers Week: 'Volunteering has been an amazing experience for me'
• 2 MINUTE READ
To celebrate National Volunteers week we hear from Linda Almond, a sighted volunteer who volunteers with Metro Blind Tennis.
Linda organises a rota of volunteers, as well as volunteering herself, for the Metro Blind tennis sessions at Islington Tennis Centre every other Wednesday.
"I had seen a small announcement that the National Visually Impaired Tennis Championships were taking place at the National Tennis Centre. I was intrigued and also had never seen the NTC before so went with two other Highgate members to have a look. The players were so welcoming and took the time to explain the rules to us," she says.
"While talking we said to let us know if ever they were doing anything in our area and needed the help of sighted volunteers. Little did we know that the next year they would hold the championships at Islington Tennis Centre and then start regular tennis sessions there!"
"This Wednesday Islington session is for blind players and for visually impaired beginners, we also organise some social sessions in the summer at Highgate club. I have also helped with the National Championships since 2011 and this year at the first regional tournament at Sutton. I organise a roat of volunteers to help with everything during the sessions from picking up balls, calling the lines, guiding players to court and even looking after the guide dogs!
Volunteering has been an amazing experience for me, the people I have met while helping with Blind Tennis have been so lovely and appreciative. I started helping to benefit them but their attitude to life is also an inspiration to me. It is also great exercise. Whilst helping at the Sutton tournament recently my Fitbit recorded over 11 miles and 25,800 steps!!
I'd encourage anyone to get involved in volunteering even if you're not into tennis. It's a perfect chance for young children to help too and we have had a few families helping. It's also a perfect Duke of Edinburgh volunteering opportunity for young people, I'd encourage everyone to get involved!"
To find out more about volunteering opportunities within tennis click here.