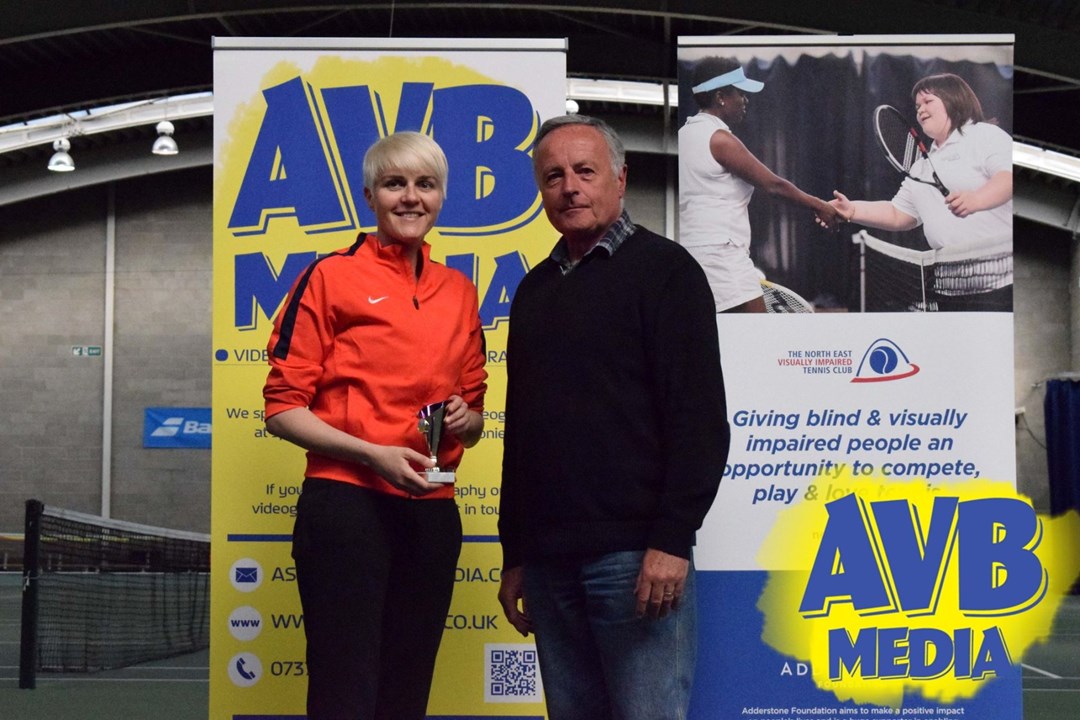 Diversity and Inclusion
Visually impaired player & coach Frankie Rohan labels tennis a "game changer" as she reveals her story living with vision loss
• 3 MINUTE READ
Since the launch of our Open for All plan, we have turned our attention to a selection of truly inspiring stories from the community - kicking off proceedings with a behind the scenes look into the inclusive community behind Grantham Tennis Club, followed by a deep dive into the moving vision behind Tennis Shropshire's newly-opened Cathie Sabin Community Centre. We now shed light on the story of visually impaired (VI) tennis player and coach, Frankie Rohan.
From Durham, England, 36-year-old Frankie grew up immersed in the world of sport, but at the age of 28 she developed a life-threatening medical condition that would leave her fearful for the future.
"I lost a lot of my sight due to a stroke when I was 28," said Frankie. "I was so poorly that I ended up losing my job and was forced to sell my house. So, at the time, there really didn't seem to be a way forward for me.
"I was one of those people that was massively in denial when everything first happened. Being sporty, I didn't want to play any kind of VI or blind sport. I had a massive chip on my shoulder, and I was apprehensive about getting involved because I feared failure and the unknown."
Despite her initial reservations, Frankie soon found solace in VI tennis after crossing paths with her eventual doubles partner, 2019 women's B4 world champion, Rosie Pybus.
"I went to an event ran by the Royal National Institute of Blind People (RNIB)," explained Frankie. "Rosie was there with a lady called Wendy Glasper advertising the North East Visually Impaired Tennis Club.
"So, my mam dragged me to go over and talk to her, and from there, Wendy dragged two chairs across the room, put tape across, shoved a tennis racket in my hand, and gave me a sound ball and told me to just give it a try.
"As I played tennis before, I could do it. It was quite an emotional time for me as before then I just didn't believe I could ever participate in any sporting activity again, but I could. We had a little rally, and it sounds cheesy, but tears were streaming down my face as we were doing it and things just went from there, really."
From shying away from any form of sporting activity to picking up a racket and falling in love with tennis, it wasn't long before Frankie found an entirely new calling.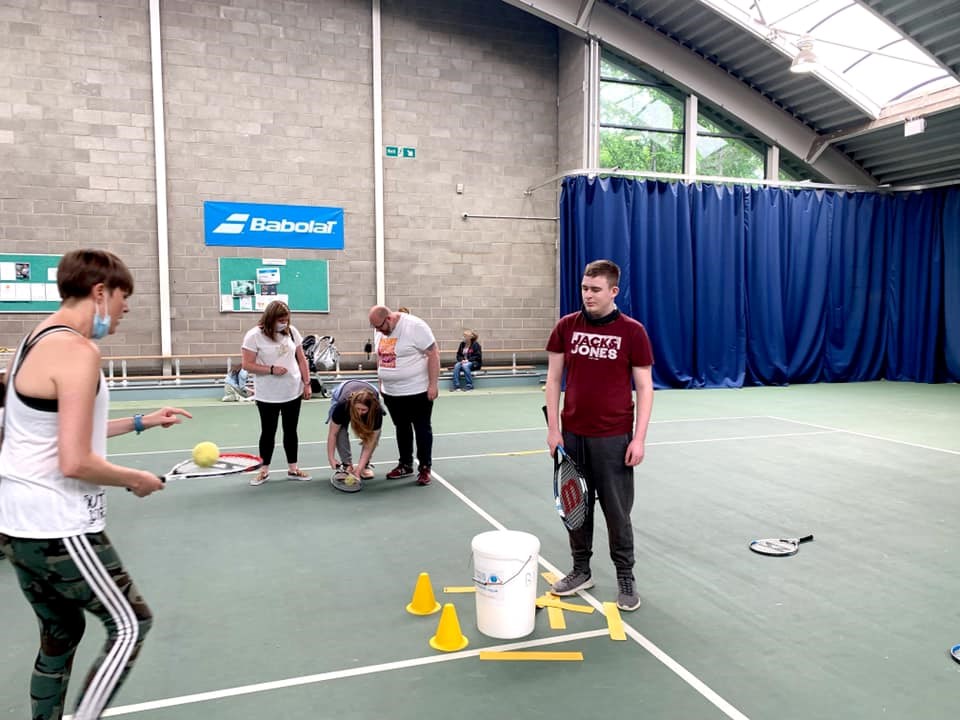 "I got into coaching quite quickly because a few people I played with had already done their Level One or Level Two coaching, and were helping to deliver sessions around the North East," she revealed. "However, I think the passion came from the horrendous attitude I had prior to picking up a racket. Seeing the difference it made to my life, I just wanted to be able to do the same for other people.
"That's why I'm such an advocate for VI tennis now," she Frankie. "Don't get me wrong, there are times when it is hard living with sight loss, and sometimes even getting to a session is a massive barrier never mind joining in with the tennis. You need to overcome a lot of things to just get yourself through the door, but with meeting people in similar situations, it makes figuring out the travel and your general day-to-day a lot easier.
"The people who were involved in VI tennis changed my life. Being involved with a group of individuals that were similar to me – some that had even been through similar experiences – helped me no end. It was a game changer for me."
READ more about our new open for all plan
Read our updated LTA Disability Plan to gain insight into our new objectives surrounding opening tennis up to more disabled people across Britain.