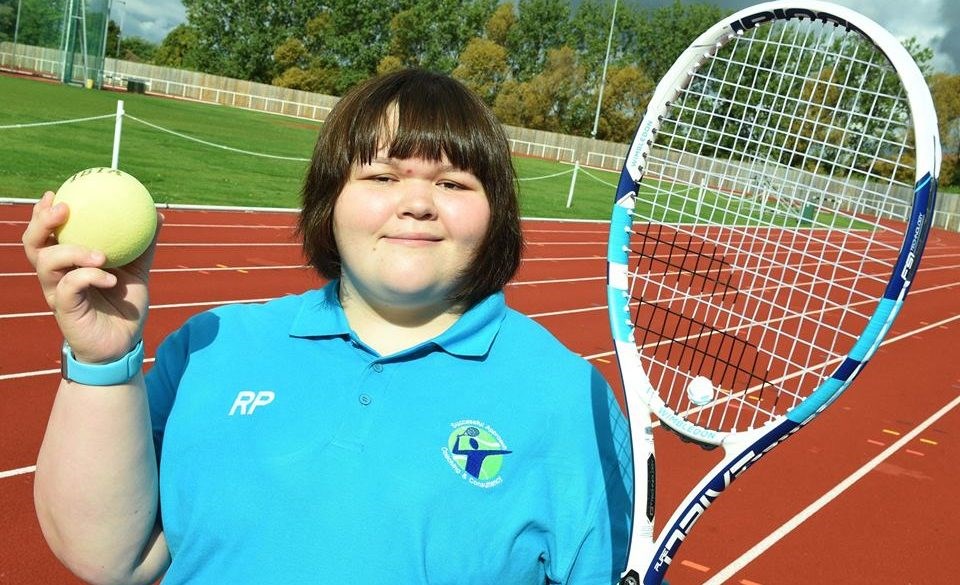 Diversity and Inclusion
Rosie's Story: How visually impaired tennis has changed my life
• 3 MINUTE READ
This week, eight tennis players have pulled on their Great Britain kit and headed over to Dublin for the DLR TAKEI 2018 International Blind Tennis Tournament, with the team managed by the Tennis Foundation. Among the team will be Middlesbrough's Rosie Pybus. Rosie began playing tennis in 2009, but the sport has now taken a leading role in her life.
The British team will have participants competing in all classifications, ranking from no light perception in either eye in the B1 category to B4/5, which requires a good level of partial sight, up to roughly 25 per cent of normal vision. Rosie will be entering as a B4/5 athlete.
"Absolutely not," Rosie exclaimed, when asked if she thought she would ever be competing at international tournaments.
"It's an individual sport but the family and friendly atmosphere of it means that you don't go to tournaments and feel alone or isolated – it's a great community.
"I never saw myself competing or coaching, but tennis got me into my first job and that has enabled me to move out and get a house, so I can't imagine not playing it now."
Hearing Rosie's story, it wouldn't be an overstatement to say that the sport changed her life for the better, enabling her to not only succeed on the court but find personal triumphs off it.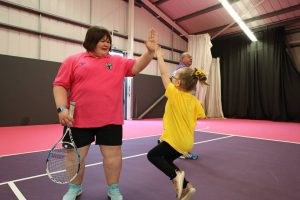 Alongside her job as a Sports Development Officer, Rosie has gained her level two LTA coaching qualification and has begun working as a self-employed coach and consultant. She is eager to encourage others to get involved with the sport.
"Don't try it once, give it a few goes because as with any new sport, you might feel anxious or reserved the first time around," she explained.
"Give it a go, bear with it and it will click, probably when you hit that first ball over the net, you might suddenly realise it's something you can actually do.
Rosie takes an active role in the community too, encouraging others to make use of the Tennis Foundation's sessions and get involved with tennis for the very first time in a similar fashion to how she first tried it.
Wendy Glasper, who competed in last year's maiden International Blind Tennis Tournament, was insistent that Rosie should pick up a racket. Despite not engaging with the sport at school, she agreed, and hasn't looked back since.
"She was very keen on getting me to give it a go, so hats off to her," Rosie conceded.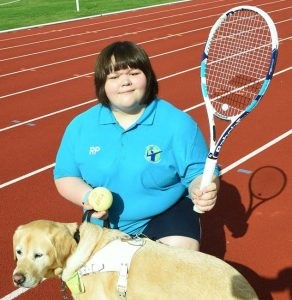 "It wasn't what I expected it to be, and I wasn't sure about continuing or not, but four weeks later I found myself in a sports shop buying a racket and all the kit. I guess some things just stick.
"I meet people through tennis who are really eager to compete, so I phone up Matt, our Tennis Foundation Regional Disability Development Manager, and ask if it's okay for them to give him a call. He'll sit and chat with people to get them to come and experience our game and see the benefits.
"There are a lot of passionate players and coaches and the Tennis Foundation do a great job of developing the community and spreading the tennis bug. Their support is absolutely crucial for these events to take place."