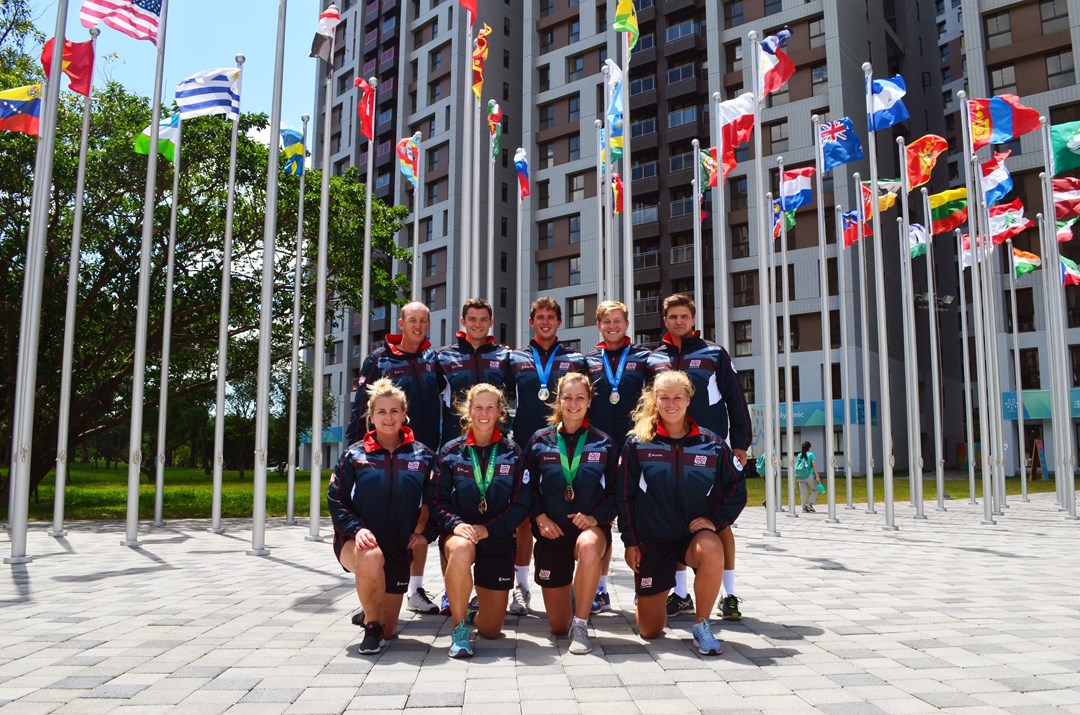 LTA
University tennis - thriving in Great Britain
• 2 MINUTE READ
The Tennis Foundation's decision to host this year's NEC Wheelchair Tennis Masters at a university not only offers the benefit of world class sporting facilities, but also provides a link to the wider transformation in higher education tennis activity that the Tennis Foundation has supported at universities throughout Great Britain.
As part of its work in education, the Tennis Foundation's university tennis programme supports a whole plethora of activities across the country; providing support to players, no matter what their skillset or ambition.
That's not exclusive to participating in the sport either, with a vast number of roles available to get involved with. There are a wide range of possibilities and avenues which tennis can open up, and the benefits it can bring with it.
"The University Tennis Programme looks to engage with all levels of players," explained Alistair Higham, the Tennis Foundation's Universities Manager. "Those who are interested in picking up a racket for the first time, those who have played it through school and want to keep on playing, to the competitive player who maybe wants to play regularly and the high-level player who wants to follow up a professional career.
"We're also looking to develop a future workforce for tennis and use the sport as a vehicle for developing transferable skills, which could lead to a career in tennis.
"You can use coaching or competing for transferable skills such as learning to recover from disappointment, striving towards excellence, teamwork, communication, learning to stand up for yourself on the court, working with others and much more.
"Tennis is very fortunate to have a big industry worldwide and there are many opportunities within it. That's for people who are looking to develop their skills, but also to progress to one of the many different careers which are available in tennis."
Speaking more specifically about the potential pathways that exist within tennis, Hinham draws attention to a Tennis Foundation programme which has proved hugely successful.
"We have a number of transition opportunities to work in tennis, with the most high profile of these being our University Tennis Coordinators programme. It's a part-time masters degree while working for the University, where you get paid £10,000 a year to be a Tennis Development Officer.
"As it's a two-year position, they progress after that. We've had more than 60 students go through this programme in the last eight years, and the majority are now working in sport. There are a lot of transferable skills which you can develop through tennis in particular because it's an individual sport.
"A number have gone into coaching, with three working at the National Tennis Centre and one at the International Tennis Federation in Spain.
The University Tennis Coordinator scheme is just one example of the work the Tennis Foundation is supporting as part of its wider university programme. Participation is in great health with over 350 teams from 100 universities competing in BUCS matches every Wednesday, while British universities have embraced the sport to such a degree they are now attractive options for prospective students who may previously have looked to study abroad.
Higham continued, "Since we began our university programme there has been more than 30 indoor courts built at universities. At the top end we've had some great success over the last three years, winning five major international events, including a gold and silver medal at the World University Games in 2015.
"This year in Taiwan we won a silver and bronze, as well as bronze at the European Masters last year – so there's been some great success at the top end."