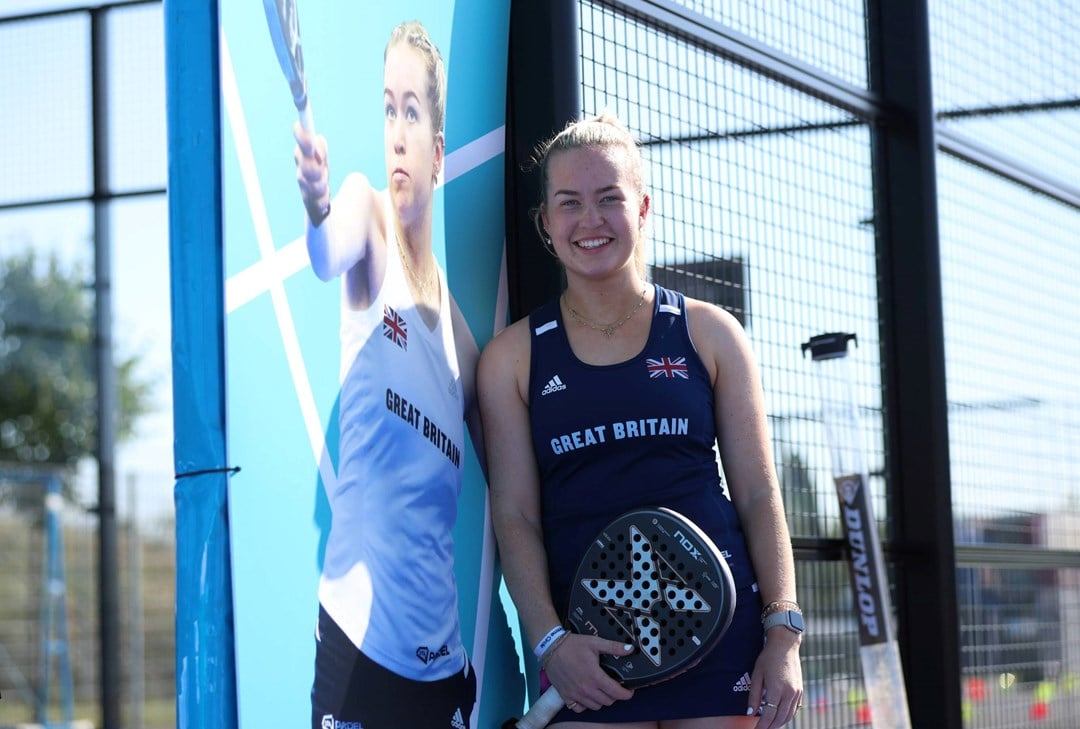 Padel
"This tournament is very special to me" – Tia Norton prepares to defend her title at the HOP London Padel Open
• 3 MINUTE READ
British No.1 Tia Norton returns to the National Tennis Centre this week as she attempts to defend her maiden pro title at the HOP London Padel Open.
The 19-year-old won the inaugural event alongside Spain's Carla Fitó Fernandez last year – becoming the first British woman to win a professional padel tournament at the first international competition held in Great Britain.
Fast-forward 12 months and after a busy season that has already seen her win the first-ever Pro Padel League in the USA and her second FIP title in Al Alamein, Norton and new partner Rosalie van der Hoek are ready to take on their latest challenge in Roehampton.
"It's exciting, last year was my first ever pro title I've won, so this tournament is very special to me," said Norton during her pre-event preparations this week. "It's probably my favourite tournament event of the year, alongside European and World Championships, and this year it's already looking bigger and better.
"There's going to be a huge atmosphere – we've got the bar here, there's a DJ, there's going to be lots of people here and loads of matches. There's lots of Brits in action so definitely come down and support if you can."
This week Norton will team up with Dutch tennis star Van der Hoek – a former top 100 doubles player on the WTA Tour. The two have only played one event together but will come in as the eighth seeds at the HOP London Padel Open, looking to lift consecutive FIP titles.
"The FIP Rise event last week was the first time that Rosalie and I played together – it's always nice to start off strong with a good win like that. It was difficult conditions with wind, sun, sand, and everything else you'd expect playing in Egypt, but the aim was to win the title and we achieved that.
"She dropped me a message asking if I wanted to play a couple of tournaments with her and actually it did take me a little while to respond," Norton said. "I'd never seen her play padel before and I was asking around to find out a bit more about how she played. We decided that we were going to play a FIP event in Belgium a few weeks ago but she got injured playing at Wimbledon – she's still a pro tennis player.
"Our games are quite similar in the fact that we like to take the net, but I'm not going to reveal too much about our tactics!"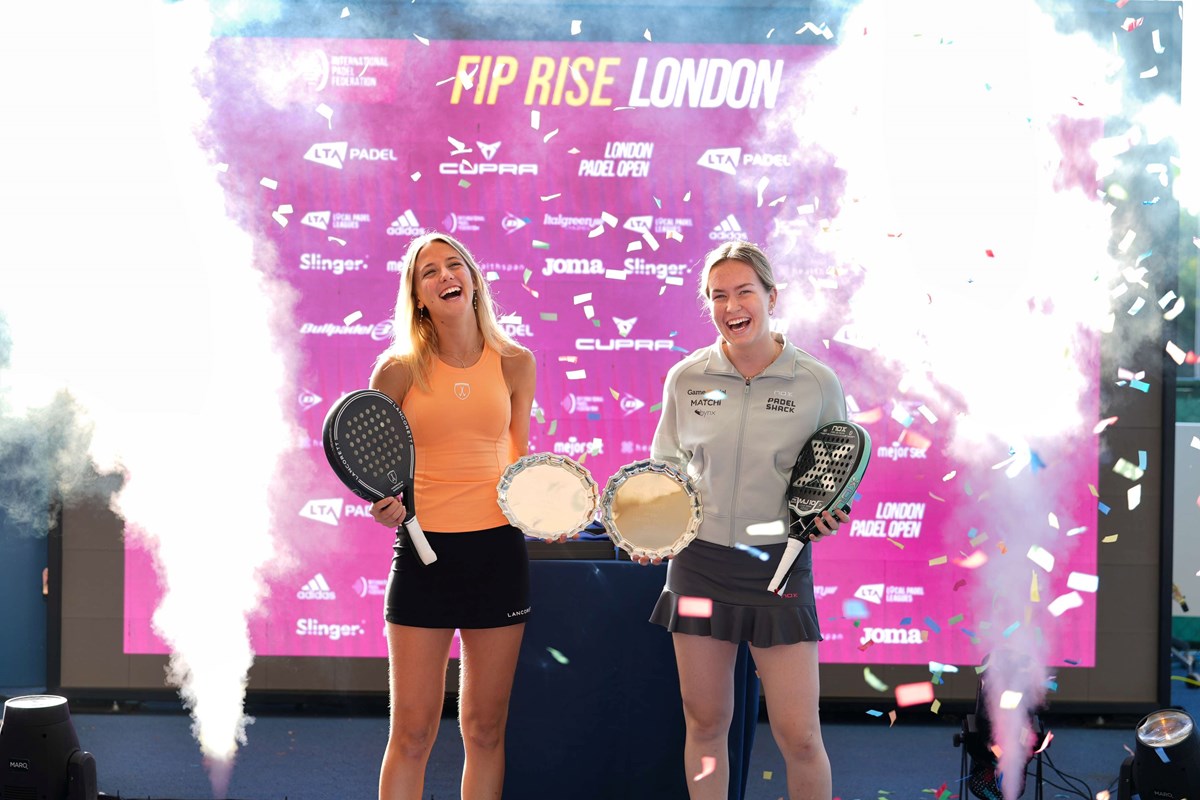 Last year's London Padel Open was the first and only international padel event in Britain, but this year, we're hosting three FIP tournaments as well as seven Grade 1 LTA Padel British Tour competitions.
The growth of padel continues to be a hot topic of conversation and the British players, like Norton, are doing everything they can to raise awareness of the sport and inspire people to start playing.
"There's a really nice community going on between the Brits at the moment, we're all on the same page – we want to grow padel and get better," the British No.1 explained. "We're all supporting each other, which is really nice to see, but I've found that wherever you go in the world, people involved in padel are always keen to help you.
"I've definitely had more people stopping me and asking questions about padel. Even this week there's an ITF tennis event at the NTC and some of the coaches have been asking me about the event and playing padel. There's a lot of curiosity about it and the exposure is growing massively with more media and celebrities getting involved. Padel is definitely on the up.
"These events expose how good, fast-paced and exciting padel can be. The British level tournaments are great, but having these international events show the level that is out there and hopefully inspire more to wat to compete professionally."
Norton is just one of 26 Brits competing in the main draw across an action-packed week at the HOP London Padel Open. The event is free to attend, or you can watch live coverage on our YouTube and here on our website.