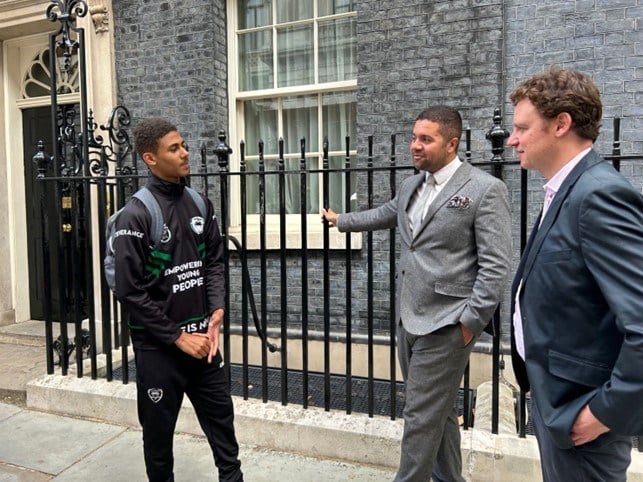 Community
The Pythian Club on tennis, connecting community and representation
• 4 MINUTE READ
During National Inclusion Week, The Pythian Club discusses their partnership with the LTA and how they use the LTA SERVES programme to support young people from ethnically diverse backgrounds and underserved communities, ensuring their voices are heard – from their local communities to the top of government.
The Pythian Club was formed in 2014 to provide sustainable and unique sport, art and educational programmes which support and mentor young people with the aim of reducing youth violence and driving community cohesion. Working with the LTA, The Pythian Club has delivered free weekly tennis for the local community for over five years.
The club has a particular focus on addressing the needs of young people from ethnically diverse backgrounds and underserved communities who may be socially excluded, vulnerable, at risk of falling into anti-social behaviour and crime. They use sport to help to address the social, educational and health needs of young people, thereby enabling them to play a greater role within their community and wider society.
First introduced to the LTA SERVES programme in 2018 through our partnership with StreetGames, The Pythian Club's programme has gone from strength to strength. Over the past five years it has grown from a small programme delivered with a pop-up net in Heathfield Community Centre, to a thriving weekly session held at the Lexus Nottingham Tennis Centre.
In delivering the LTA SERVES programme they have built their multi-sport offer beyond the sports they had traditionally delivered and given the opportunity for young people to try tennis often for the first time. Through The Pythian Club's "Open Up The Badge" initiative, they have also used it as an opportunity to upskill young people, such as Kam Sales, who has taken the first steps into coaching by completing LTA SERVES Tennis Activator training and delivering the weekly programme.
Since partnering with the LTA, young people from The Pythian Club have taken to centre court at the Rothesay Open Nottingham to speak about their club, meet the players and carry out the coin toss. Alongside other community organisations delivering LTA SERVES as part of the StreetGames network, the club also attended The Championships, Wimbledon, giving young people from their community the chance to see the peak of British tennis in person.
LTA SERVES is our industry-leading sport for development programme that takes tennis into the heart of local communities, to people who may have never of picked up a racket or thought tennis was a sport for them. We provide equipment and training to non-traditional venues such as community centres, youth clubs and faith venues, encouraging children and young people to get active through sessions delivered by leading figures in their communities.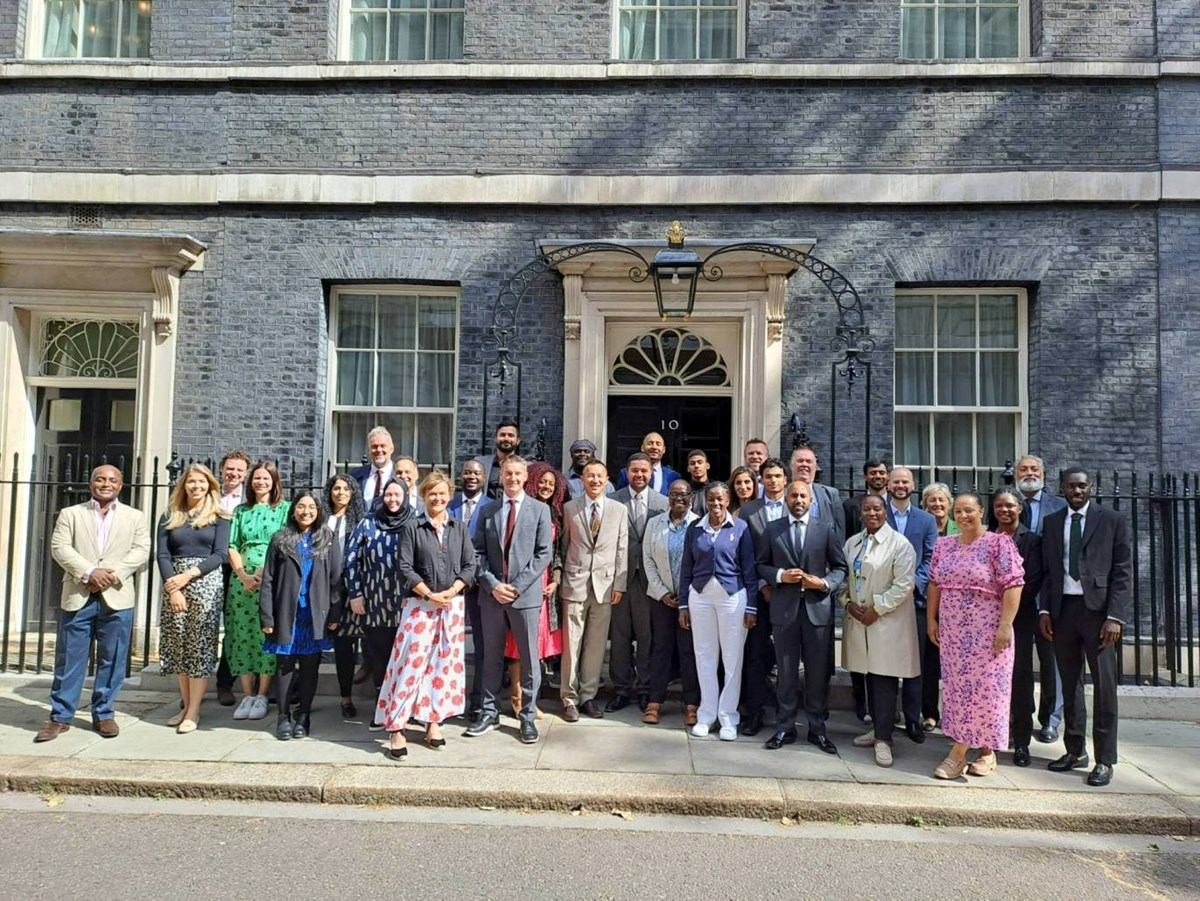 Since its launch in 2017, LTA SERVES has reached more than 48,000 young people, including 17,000 monthly participants, and trained more than 2,000 community leaders to deliver tennis. With plans to scale the programme even further, LTA SERVES continues to play a key role in the LTA's Inclusion Strategy – opening tennis up for all and making our sport more relevant, accessible, welcoming and enjoyable.
Founder and CEO of The Pythian Club, Benjamin Rosser and Youth Ambassador, R'Amarnai Brammer-Anderson, were recently invited to 10 Downing Street by the LTA, to speak about delivering the LTA SERVES programme and their work to support young people from diverse ethnic backgrounds.
Kam Sales, LTA SERVES Tennis Activator and The Pythian Club Youth Ambassador said: "It has been a pleasure working with Ben at The Pythian Club! When we first met, I was on the Prince's Trust course not sure what I wanted to do next, and I came to Pythian on work experience. I told Ben about my love for tennis and football, and he gave me the chance to run football sessions with kids and then the tennis programme which was run at the Nottingham Tennis Centre.
"Ben has guided and helped with my journey and gave me some great links in sport and helped teach great business skills as well. With the skills learnt I am now off to university but will remain a firm ally and supporter of The Pythian Club and no doubt will do more work for them in the future."
R'Amarnai Brammer-Anderson, The Pythian Club Youth Ambassador said: "Having an opportunity to attend London and meet the Prime Minister was the best experience of my life. I will never forget that occasion especially as I've never really been to London or gone out of Nottingham.
"I love working with The Pythian Club who helped me become a positive role model. I am also looking forward to continuing to play tennis and other sports and encourage others as well."
Benjamin Rosser, CEO and Founder of The Pythian Club said: "I'm extremely grateful and honoured to be working alongside such inspiring individuals and organisations. I don't say that lightly as I've seen firsthand how everyone connected to The Pythian Club and the LTA has genuinely been passionate to help improve the lives of young people.
"In this challenging time, especially those living in social housing or our inner cities we have seen family struggling with mental health, youth violence and other negative behavioural patterns on the increase. These types of programs run by individuals and organisations like yourselves really change lives and I'm in the business of changing lives for the better and I couldn't be with a better group of people to achieve these goals."
Kiran Matharu, LTA Community Tennis Manager said: "Hearing from young people like R'Amarnai in the heart of UK Government, reiterates the importance of opening tennis up and highlights the lived experience and barriers children and young people face from underserved communities. We will continue on our journey to strive to ensure that tennis is accessible for everyone, no matter who you are or where you're from – and that our sport reflects the diversity of the society we live in.
"We would like to thank The Pythian Club and all the community organisations we partner with to deliver our LTA SERVES programme. Sport is a powerful tool, and it is inspiring to see community leaders such as Ben, Kam and R'Armarnai improve the lives of children and young people that they support."
LTA SERVES
Learn more about our industry-leading sport for development programme that takes tennis takes tennis into the heart of local communities.