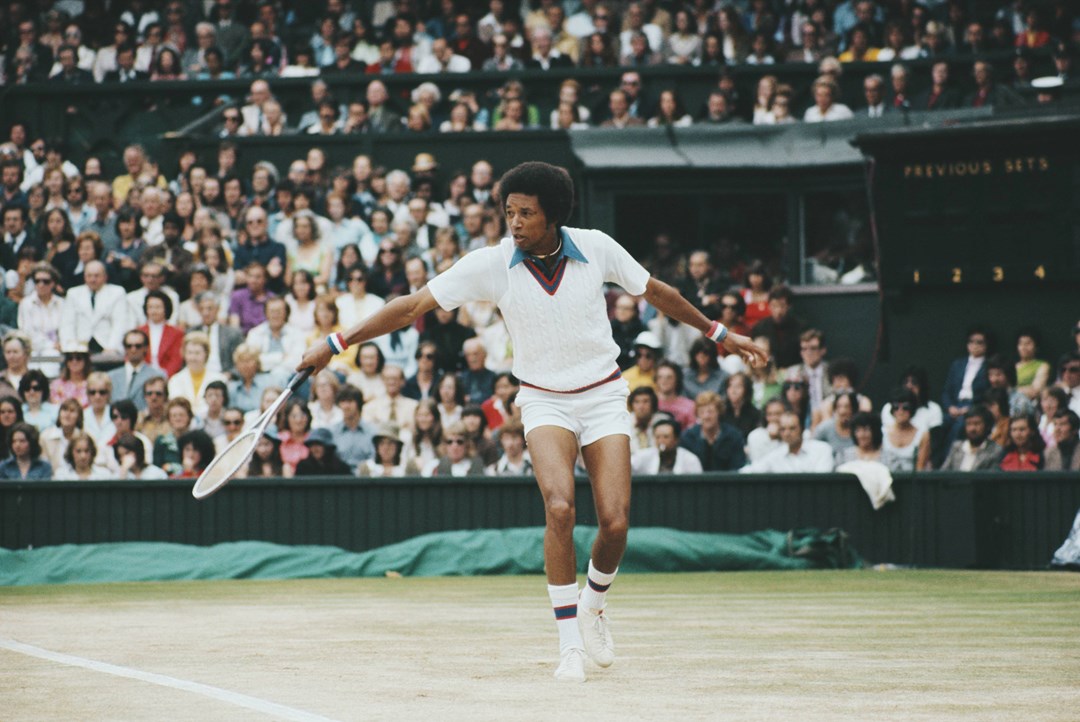 Diversity and Inclusion
The legacy of Arthur Ashe: a pioneer for sporting equality
• 4 MINUTE READ
From what we get, we can make a living. What we give, however, makes a life.
These poetic words somehow mean more knowing they were spoken by sporting icon, Arthur Ashe.
Black History Month is a moment to celebrate the sporting icons who made a difference on so many levels and in tennis, Ashe has few peers.
Measuring greatness is never a precise science and it is especially challenging when reflecting on Ashe's story, as he was so much more than a sportsman long before he hung up his racket for the final time in 1980.
He was the first black player to be selected for the United States Davis Cup team in 1963 and went on to become the inaugural winner of the first US Open in the open era in 1968, before beating Jimmy Connors in the 1975 Wimbledon final to cement his legend on the court.
Yet Ashe's legacy was always likely to have a different gloss compared to those who he was competing against, as he was winning his titles at a time when the civil rights movement was transforming race relations in America.
The shy and reserved Ashe appreciated he had a role to play and he did it in his own unique way, but he was always a reluctant leader in a nation reeling from the 1968 assassinations of civil rights leader Martin Luther King and US presidential candidate Robert Kennedy in 1968.
Prominent civil rights leaders like Jesse Jackson encouraged Ashe to take a vocal stance, but Ashe's gentle personality ensured he was not the type to put himself forward in a forceful manner and instead, found his own way to make an impact.
"He was very quiet and very reflective," recalls Donald Dell, who was Ashe's manager and lawyer for 23 years. "I was in a meeting with him in 1968 and there were 30 black leaders talking about what they would do and from the back of the room, Jesse Jackson stands up and yells: "Hey brother Ashe, you know you really have to talk more and be much more aggressive. You don't ever say anything about civil rights.
"Arthur turned to him and said: "Jesse, I don't do it with my mouth. I do it with my racket". That is the way Arthur thought."
For a young man from Richmond, Virginia to earn such an elevated role among his people was beyond anything his father raised Arthur and his brother Johnnie following the tragic death of his mother due to a toxemic pregnancy at the age of 27.
He first hit tennis balls in Richmond's only 'black only' park, with his natural talents honed by hours of practice that could not be put to good use when he was blocked from playing against white players in his school in 1960, inspiring him to move to St Louis where he was allowed to compete more freely on the tennis court.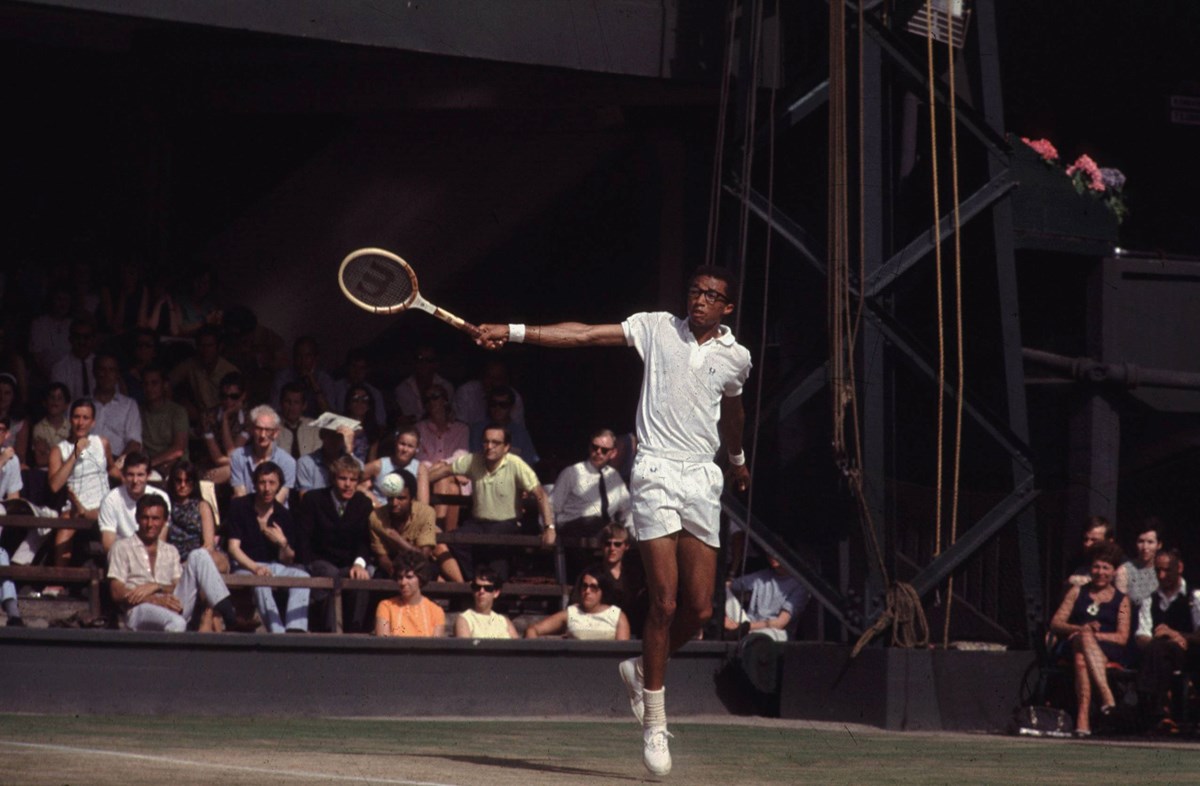 After becoming the first African American to win the US National Indoor title, Ashe's tennis story continued on an upward curve as he received a scholarship to the University of Los Angeles, with his graceful style of play ensuring he was one of the best player in the world as the sport moved towards professionalism.
He won the United States Amateur Championships in 1968 and later that year, became the first winner of the US Open, but his amateur status meant he could not collect the $14,000 prize money cheque, which went instead to runner-up Tom Okker.
In an instant, Ashe's US Open win ensured he had become one of the most prominent black figures on a complicated global stage and this cautious hero began to grow into his role as he approached issues head on, with his eagerness to encourage change to the South Africa's apartheid rules highlighting his new approach.
At a time when the sporting world was boycotting all sport in the country, Ashe applied to compete in the South African National Championships and initially his visa requests were denied.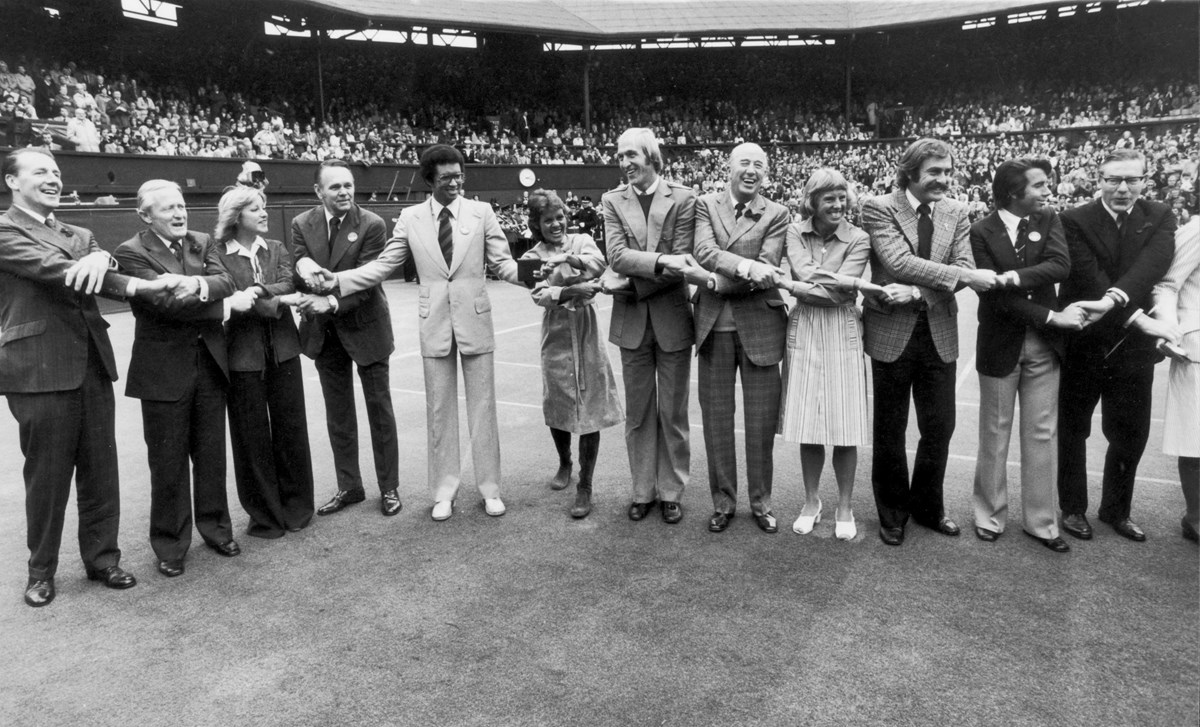 When he was finally granted entry to the country, he played in front of huge crowds and used his presence to press for change.
Amid his growing presence as a powerful voice away from the court, Ashe continued to shine and with his win at Wimbledon in 1975 another breakthrough moment for children who may not have believed tennis was a sport that would open its door to them.
His success at the All England Club was, in fact, the third grass court title for Ashe in Britain, with his first victory coming in the 1968 West of England Championships in Bristol.
A long-established tournament that was part of the pre-Wimbledon preparations for players, the event in Bristol boasts an impressive list of winners that includes Fred Stolle, Ken Rosewall and Rod Laver, with Ashe securing his name on the roll call with a win against American Clark Graebner in the 1968 final.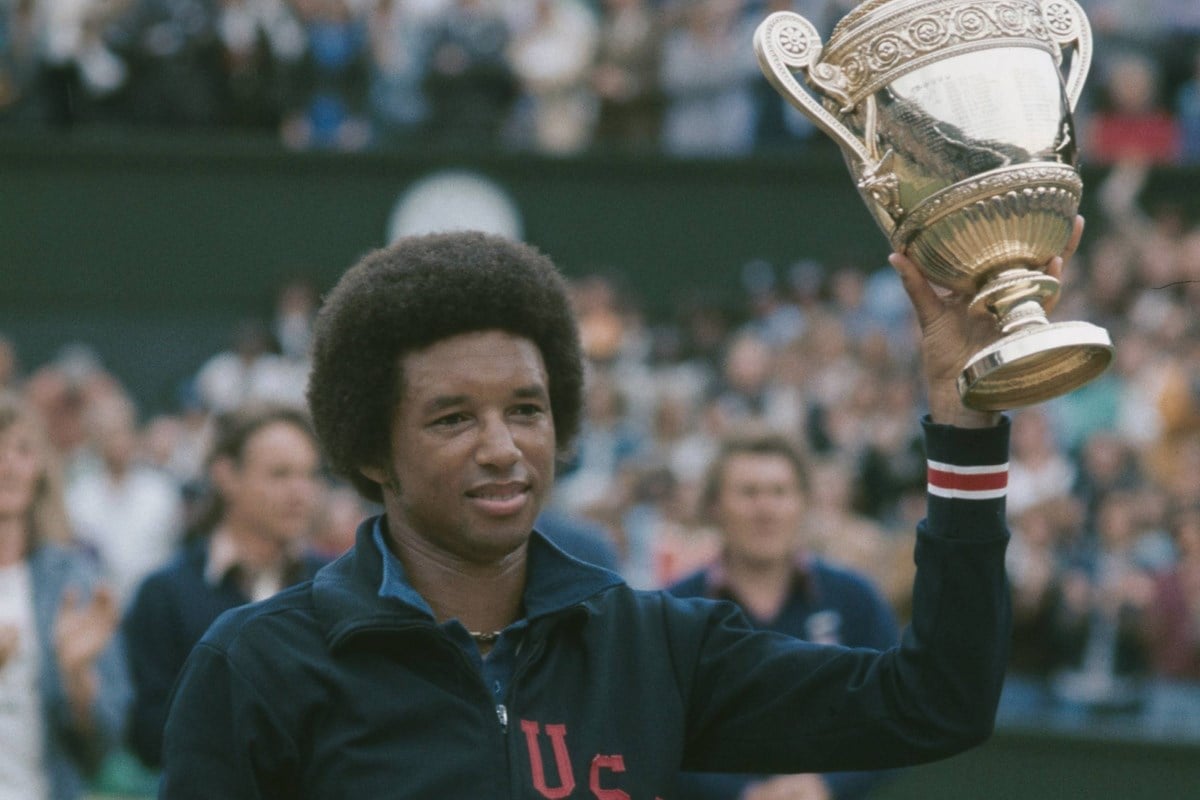 Ashe was also a winner of the Kent All-Comers' Championships in the weeks before his Wimbledon win in 1975, as he claimed the trophy at an event staged at the Foxgrove Road Club in Beckenham (Beckenham Lawn Tennis Club) with a 7-5 6-4 win against Roscoe Tanner in the final.
Like the event in Bristol, this Kent tournament has an impressive list of former champions that includes Jimmy Connors, Pat Cash, John McEnroe and Ivan Lendl, with Britain's Mark Petchey the winner of the final tournament in 1996.
That Ashe's name is etched into the winners' list for three British grass court events is evidence of the impact he had in Britain, his brilliance on the surface and his love of playing in front of fans who respected his game and admired the challenges he had been forced to overcome to reach the top in tennis.
But perhaps the greatest impact he had on these shores came with the iconic image of a black athlete standing with the famous golden trophy on Centre Court, which resonated around the world. All who have followed in his footsteps will have been inspired and thankful that Ashe broke down doors that allowed them to realise their own tennis dreams.
If that success is remembered as Arthur's finest on the court, his triumphs off it leave a more lasting legacy for a champion so tragically taken from us at the age of 49 in February 1993.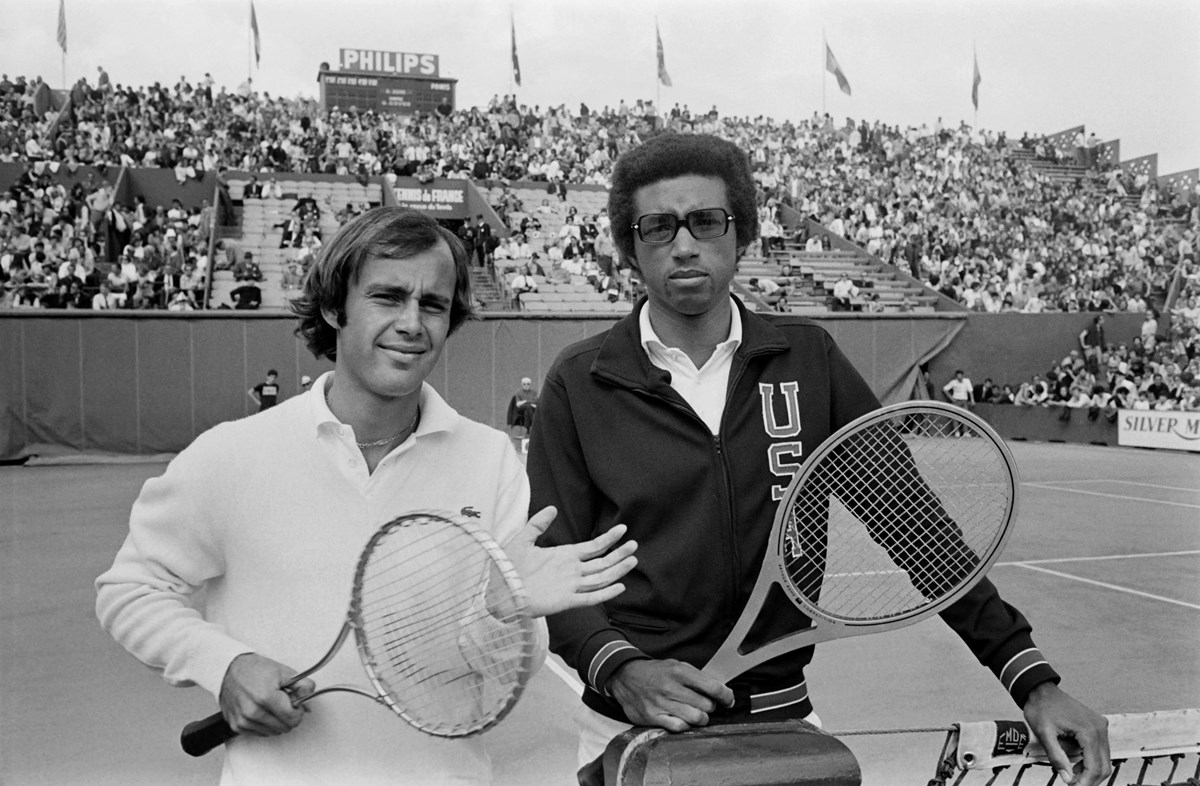 Ashe is believed to have contracted the HIV virus during a blood transfusion he received during heart bypass surgery in 1993, with the work his Arthur Ashe Foundation for the Defeat of AIDS did in the years after his diagnosis changing perceptions of the illness and raising huge sums of money for those affected by the AIDS crisis.
To the last, Ashe was a voice for reason and a calming presence who saw obstacles as an opportunity to force change.
"Even before I stopped playing tennis, I said I don't want to be remembered in the final analysis for having won Wimbledon," he said, in one of his final interviews. "That is a wonderful, well-earned achievement, but it is not the most important thing in my life, not even close. I love Wimbledon, but this is not the end all of everything, but you want to be remembered for more. That has always been my aim."
Ashe achieved that and more in manner few will have matched in the history of sport.