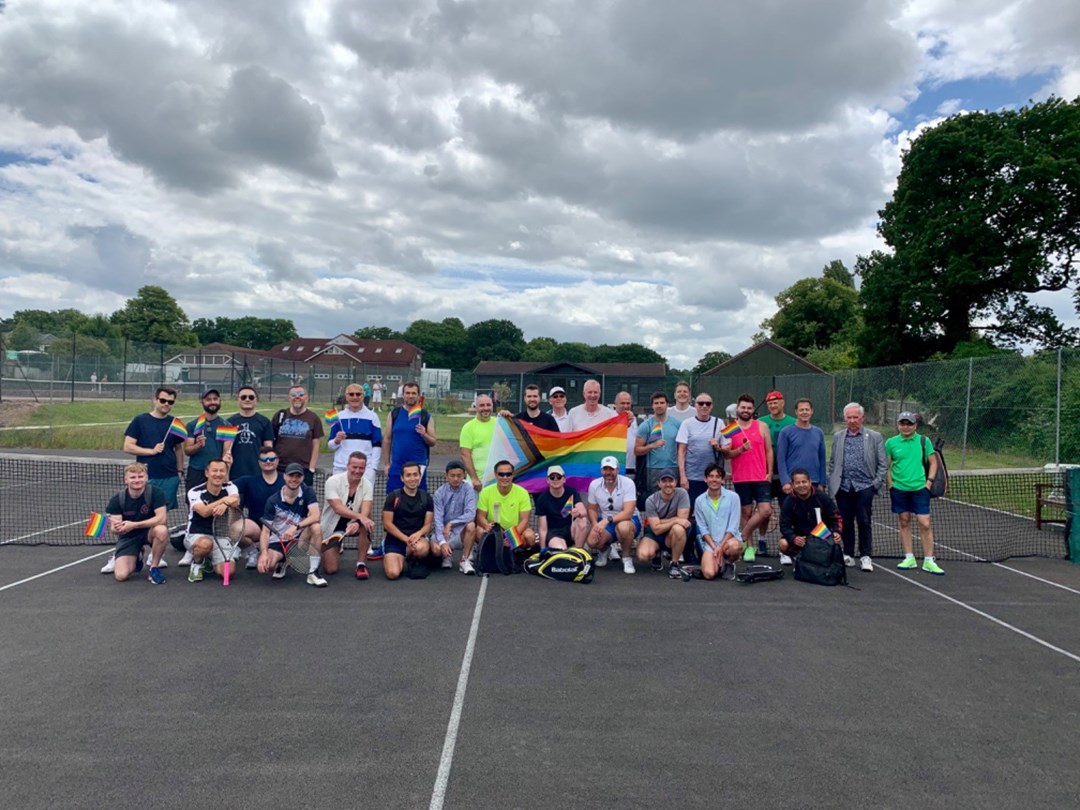 Diversity and Inclusion
The evolution of the UK's longest-running LGBTQ+ tennis club
• 4 MINUTE READ
Formed in 1977, South London became home to the UK's longest-running LGBTQ+ tennis club, ACE Players Tennis Croydon. Leigh Armstrong, has been part of the group formerly known as Croydon Area Gay Society (CAGS) Tennis Group, for nearly four decades.
Formed in 1977, South London became home to the UK's longest-running LGBTQ+ tennis club, ACE Players Tennis Croydon. Leigh Armstrong, has been part of the group formerly known as Croydon Area Gay Society (CAGS) Tennis Group, for nearly four decades.
Introduced to the group in 1984 by his best friend and one of two founding members still playing Ricky Torkington, Leigh has seen the group undergo some big changes.
Starting out as a small group of people playing social tennis, to becoming instrumental in setting up a project to support players affected by the HIV and AIDS epidemic, this tennis group has taken many different forms, but always priding itself on its social value for its members which goes far beyond just playing tennis.
"I was born and brought up in Mitcham in South London. I have brothers and a sister, the family used to play tennis on the local park courts, and I used to hit the ball endlessly against the garage wall at home." Leigh said, casting back to his childhood.
Reflecting on his experience growing up, Leigh added, "I knew I was gay from an early age and to be able to live my best life, I became active on the thriving Croydon gay scene. I was fortunate to make a group of supportive friends early on in my journey, culminating in joining the tennis group at 21. During this time, Ricky and I lived together and set up a LGBTQ+ youth group and we were very active trying to make a difference to local LGBTQ+ people."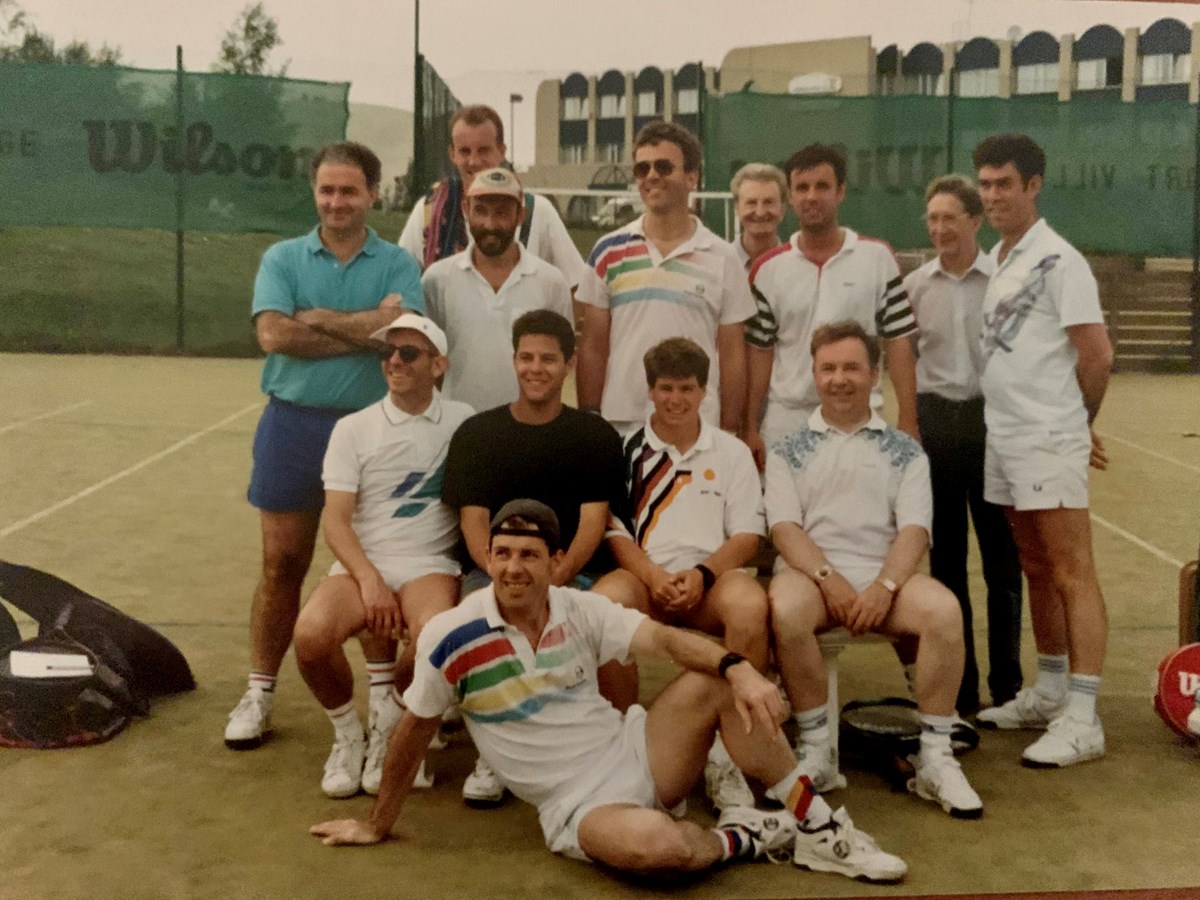 The timeline of the ACE Player Tennis Croydon Group began over 50 years ago after the Croydon Area Gay Society (CAGS) was formed as a branch of the Campaign for Homosexual Equality (CHE); a political movement formed by groups and gay societies nationwide to push for the rights, representation, and equality for the LGBTQ+ community. In the summer of 1977, friends and members of CAGS joined forces to form an affiliated tennis group, known as the CAGS Tennis Group, and so began the ACE Players Tennis Croydon journey at Park Hill Tennis Courts in Croydon.
"For everyone that was involved in the tennis group, it was a social event," said Leigh. "This session was important for us all to stay connected. The tennis was important, but there was something else beneficial about being with other LGBTQ + people at that time.
"We moved to play at courts in Thornton Heath South London, and the atmosphere could be intimidating for some players. Park staff could sometimes be unfriendly, and members of the public would call us names, throw stones at us, vehicles were damaged, and even on occasions, members would feel intimidated getting in and out of their cars. It could be difficult to ask people to vacate courts when our sessions started."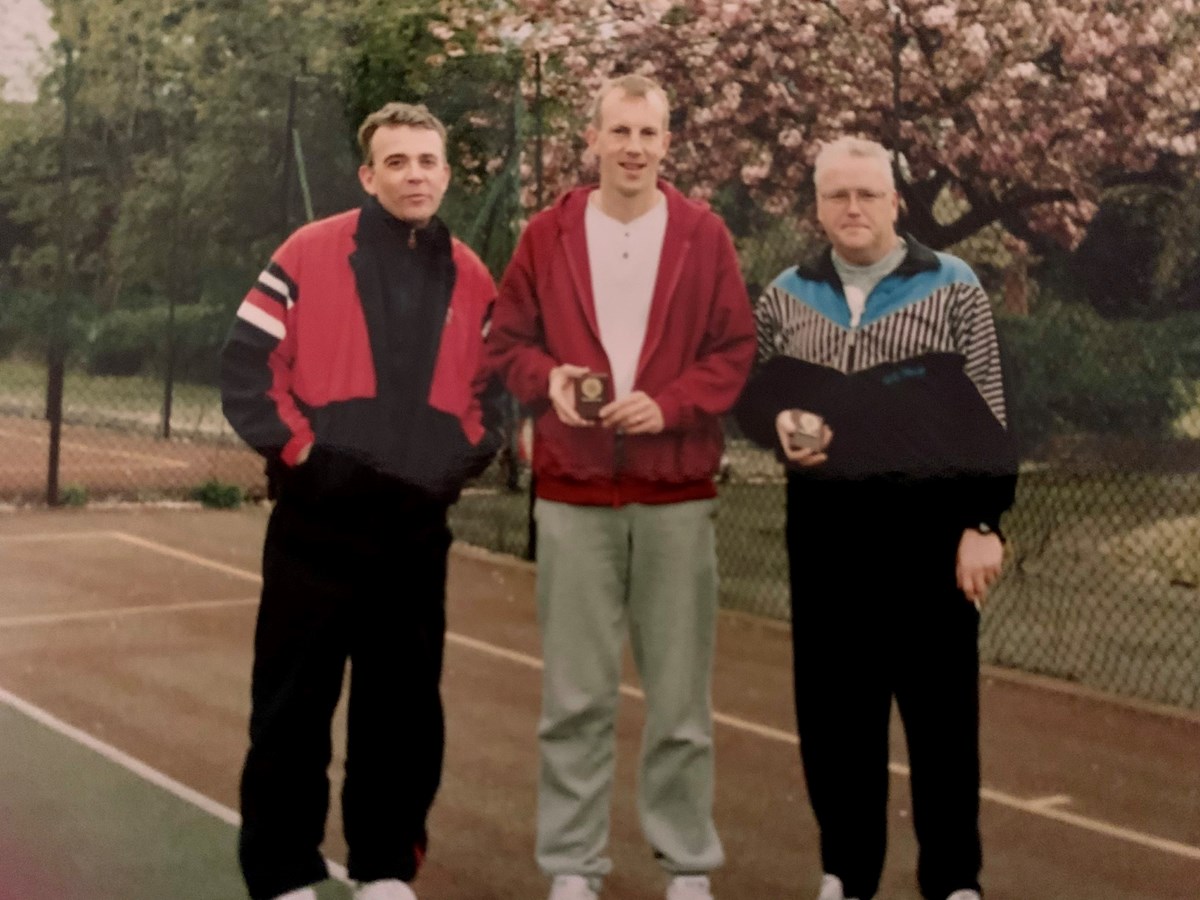 Despite this, the tennis group thrived and had a regular membership of 40 players playing every week. However, the beginning of the HIV and AIDS epidemic impacted the community like never before and the progress made was quickly nullified with rampant homophobia, blaming LGBTQ+ people for the 'gay plague.'
HIV and AIDS had a devastating effect on the tennis group, losing five players within a short period of time - all of them in the prime of their life and often lacking in family support in the early days, and access to supportive health care.
Suddenly, the social support element of the group became more important than the tennis with ACE Players helping those affected manage their illnesses and their lives. Members met together to work out how they could support one another. CAGS and the ACE Players were instrumental in setting up a Gay Health Link Group which became the AIDS Care and Education Project (ACE), helping to fundraise for, build, and manage two community centres over a 14-year period from 1987 to 2001, supporting over 800 people during that period.
"We continued to play tennis twice a week during that period whilst taking on other roles such as fundraisers, trainers, counsellors, caterers, and buddies with the ACE project," explained Leigh. "The tennis group more than ever relied on its social support network, adding value to its core aims of providing a safe space to play tennis while playing a major role in combating the negative impact of the virus in Croydon.
"Fast forward to today and our wonderful hosts Shirley Park Lawn Tennis Club (SPLTC) give us subsidised court space, invite us to their BBQs and events, and their members have often joined in with our play.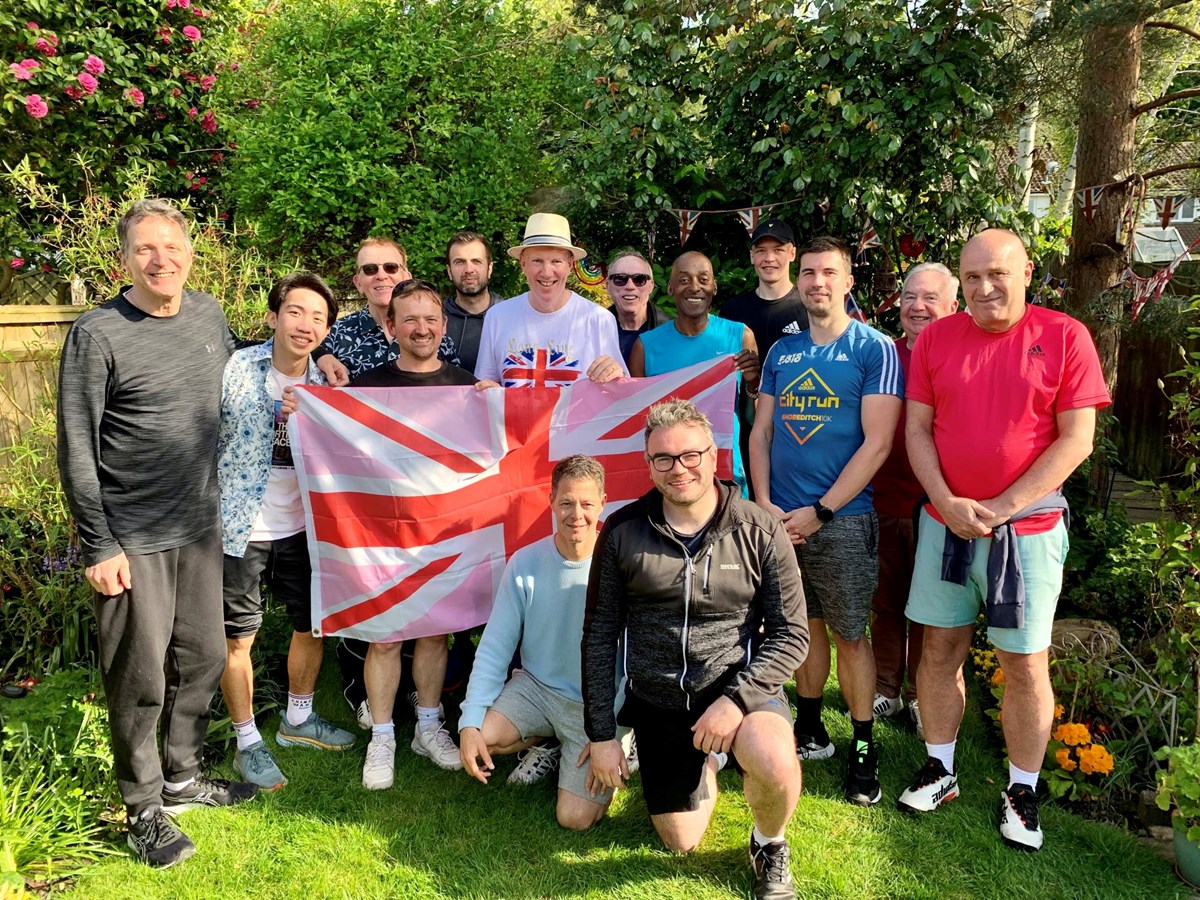 "SPLTC recently became "Rally Allies" and received a charter mark from the Pride in Tennis network for actively demonstrating their support for the LBGTQ+ community. Members share a clubhouse and can socialise before and after playing. The committee of SPLTC are happy we are there, that we have found a safe space and a great environment and that we are being supported."
Despite this progress, CAGS and Ace Players membership numbers had dwindled over the past decade. Like many long-term LGBTQ+ support groups, there was an aging membership and the challenge was to find the best way to engage with potential new members.
"I thought to myself, there must be other LGBTQ+ tennis groups in Britain, so I did a bit of research, and that's when I came across the South London Smashers and the Manchester Northern Aces group. We had a meeting about a year ago and it was transformational.
"Ryan Watson, the founder and organiser of the London Smashers, helped us to set up an open day in June last year supported by our hosts Shirley Park LTC. I was concerned there would be minimal take up, but we had 35 places sold out in 20 minutes, along with a large waiting list. It was hugely successful, with play continuing from 12pm until 7:30pm in the evening. The week before the open day we only had three players attend so it felt amazing to see such interest in the group again. We found modern methods of communicating to a new audience and with help from Shirley LTC have been able to provide a welcoming friendly environment for our new members.
"Progress has been rapid over the last year, and we now have 175 members who live across London and a pool of 30/35 players playing each week. Players come because they feel safe, they have a laugh, and it's a good standard of tennis.
"We have come a long way in 46 years, and we still have two members, Ricky and Jim, who were there at the beginning of the group playing each week!
"The hope is we can continue to flourish as a group and do something special for our 50th anniversary in 2027. From small acorns grow big oak trees!"
Find out more
The ACE Players Tennis Croydon are part of a growing network of LGBTQ+ inclusive tennis and padel groups across Great Britain. To find out more about the network visit the Pride in Tennis website.