Community
Tennis Foundation shortlisted for Education Resource Awards
• 2 MINUTE READ
The Tennis Foundation, Great Britain's leading tennis charity, has been shortlisted for 'Supplier of the Year' at the Education Resource Awards 2018, in recognition of the standard and range of resources it supplies to schools.
For nearly a decade, the Tennis Foundation has supplied schools with best in class, high quality resources designed specifically to be appropriate to everyday teaching and learning needs – our aim is to enable schools to deliver tennis activity in the way that is right for them, providing support and resources to make their jobs easier.
Established in 2009, our core schools tennis programme has now been delivered to 22,000 schools across the country. It enables us to introduce children to tennis in a fun, inclusive and accessible way. Building on this core level of support for all, we are now providing more bespoke support to schools that share our vision and want to maximise impact, focusing on developing and delivering targeted programmes that have a deep and long lasting impact on those involved.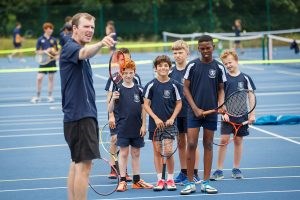 Our suite of resources cover each key stage group from 1-5, while we also provide a dedicated Inclusive or Special Schools resource, ensuring we have something available to support any teacher or school.
Many of the resources the Tennis Foundation provides have been specifically created to enable a flexible approach, delivering 'tennis any way'. Teachers can easily utilise them in the way that best suits their particular need – whether that be providing a whole lesson plan, simply using extracts to be part of a wider lesson, running a full week of themed activity or using tennis as a tool to better engage a group of pupils in their education.
The physical and digital resources we supply to schools are part of a wider programme that also sees us provide free and discounted equipment, training for teachers, funding for coaches and facilities, and visits from inspirational tennis mentors.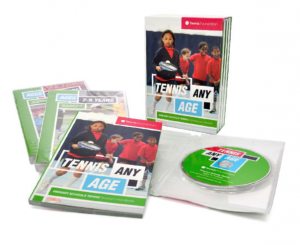 Our work in education has shown the impact tennis can have on young people. It can teach them important life skills and help them realise their potential. It gives them not just physical literacy – the agility, balance and coordination skills they need to be active through their lives – but also builds resilience, adaptability and drive that will help them whatever their ambitions are in education, employment, sport or their personal life.
The Education Resource Awards nomination marks the second time this month the Tennis Foundation has been recognised for its work to change lives through tennis. It follows the announcement last week that our SERVES project has been shortlisted for 'Community Programme of the Year' at the BT Sport Industry Awards for its work taking tennis and the benefits it can bring to young people in urban and disadvantaged communities.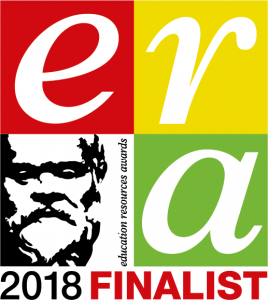 The Education Resource Awards are the premier annual event to celebrate outstanding success for the suppliers and teaching professionals of the education sector throughout the UK. The awards highlight and reward the quality and diversity of educational products, resources, services and people. They aim to encourage the raising of educational services & product standards throughout the industry and are recognised throughout the sector as the Accolade of excellence.