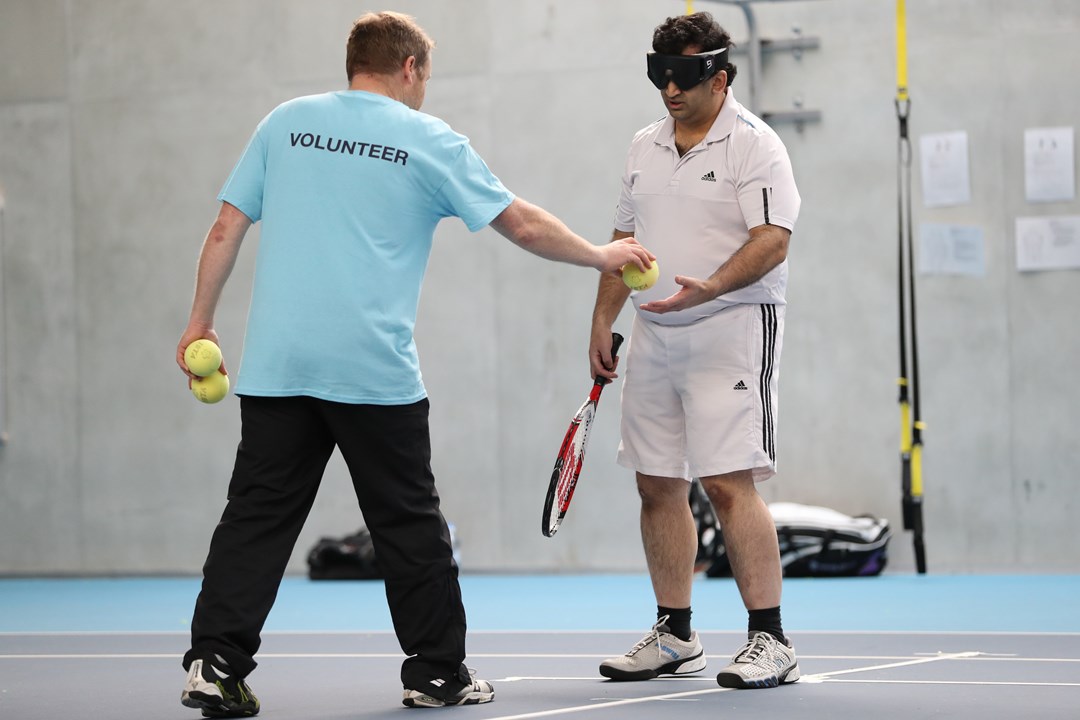 LTA
Tennis Foundation receives recognition from Minister
• 2 MINUTE READ
The work of the Tennis Foundation received Ministerial recognition last week, with then Minister of State for Disabled People, Health and Work, Penny Mordaunt MP, praising the impact we have had on the lives of disabled people.
Speaking at the ukactive National Summit at the Queen Elizabeth II Centre on Wednesday 1 November in what was one of the last public engagements she performed in her role ahead of her promotion to become the UK's International Development Secretary this week, Mordaunt said:
"Every person should be able to lead an active, healthy life – to be able to play sport, to keep fit and be able to enjoy the social and the personal benefits of doing so.
"Disabled people are twice as likely to be inactive than non-disabled people, they are more likely to be socially isolated and lonely, and more likely to be unemployed. Disabled people face many barriers in their everyday lives, and are the most discriminated against group in our society. We must identify and remove those barriers that prevent disabled people participating in physical activity."
Highlighting some of the great work being done throughout the country over the past year to promote disabled people being active, the Minister continued:
"The Tennis Foundation provided grant funding, training, equipment, resources and advice to help tennis venues across the country develop opportunities for disabled people to play and to coach tennis.
"This has had a fantastic impact on the number of disabled players participating in the sport with nearly a 40% increase in both weekly and monthly participation. And it has also had a positive impact on the wellbeing of those people, with 64% of disabled players feeling more confident, and 63% feeling less isolated."
Mordaunt's speech praising the Tennis Foundation was heard by 700 decision makers and influencers from across public health, sport, business, national and local government, charity, and the wider physical activity sector. Sarah Newton MP has now been announced as Mordaunt's replacement as Disabilities Minister.
Ukactive have a commitment to getting more people, more active, more often. Their National Summit is the biggest gathering of physical activity stakeholders from across the UK, delivering ambitions for a healthy, active nation with physical activity at the heart of the preventative health agenda.
The National Summit 2017 examined how society can harness the powerful benefits of physical activity, in order to recognise it as the golden thread that should run at the forefront of the nation's consciousness. Physical activity was discussed as being one of the solutions to the collective health and wellbeing of the nation, and its role in supporting issues such as an ageing society, social cohesion, and shaping the future health of children and young people.