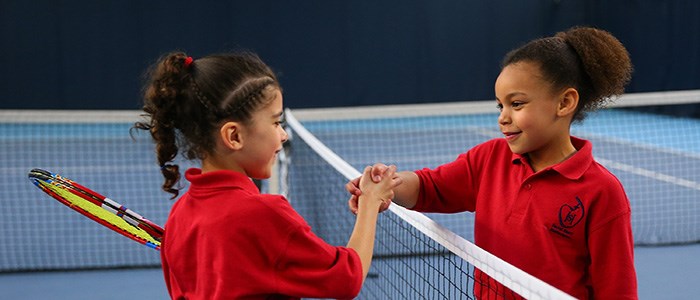 LTA Youth
Tennis for Kids initiative made available to an extra 5,000 young players
• 2 MINUTE READ
We are pleased to announce an additional 5,000 places have been made available for Tennis for Kids in partnership with Highland Spring.
The Tennis for Kids initiative initially aimed to inspire 10,000 children aged 5-8 to pick up a racket and play tennis for the first time. It has had such a positive uptake, with all 10,000 spaces filled in under a week, that an extra 5,000 Davis Cup Legacyplaces have now been made available. The extra courses will be running across the country and will continue to be delivered by the same 1,000 coaches recruited to lead the sessions.
Tennis for Kids, designed to focus on fun, flexibility and getting active, is looking to establish greater accessibility into tennis, with a view to creating a new generation of tennis loving children.
The initiative will continue to offer a free six-week courses led by specially trained coaches, and free rackets will be given away to children who complete their course.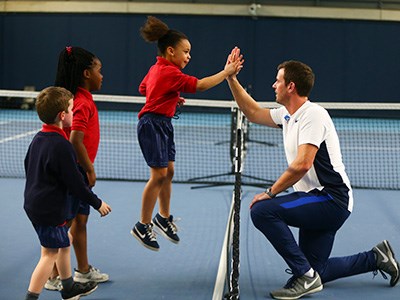 Michael Downey, LTA Chief Executive, comments: "We are delighted to see how popular Tennis for Kids has been and how quickly the courses have filled up. At the LTA we want to ensure we are maximising opportunities for the younger generations to play tennis, which is why it was so important to us to increase the number of places available. We look forward to seeing more parents across the country sign their kids up and get involved in a sport that they can continue to enjoy throughout their lives."
Annabel Croft, Former British No.1, comments: "I've been working closely with the LTA on this initiative and am so thrilled that it's received such a brilliant result across the country, and even more, that we can offer more kids to get in on the action. As someone who has played tennis since I was a child, I know first-hand how brilliant the sport is, whether you choose to play competitively or socially – it's something you can continue to enjoy throughout your life."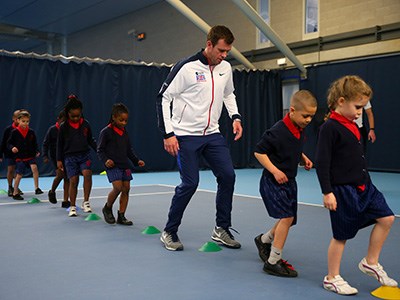 Les Montgomery, Chief Executive, Highland Spring, adds: "We're passionate about encouraging families to get active and adopt healthy hydration habits, so it's fantastic to see such a positive response to the Tennis for Kids initiative. There's clearly an appetite amongst parents and their children to pick up a racket and have some fun! Making additional places available due to popular demand means we have the exciting opportunity to introduce 15,000 children to the game over the coming months."