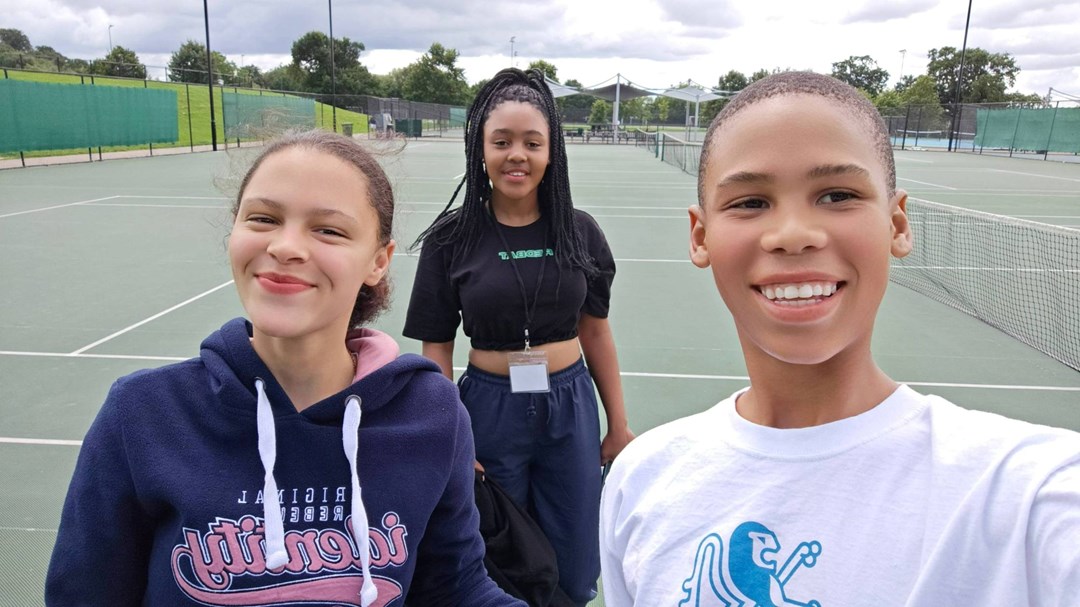 Diversity and Inclusion
LTA, Street Games & Jo Melchior take tennis to the heart of 120 community groups across Great Britain
• 3 MINUTE READ
We've been working closely with 120 community groups over the school holidays to take tennis to children and young people from underserved communities.
Partnering with StreetGames and Jo Melchior, who support local authorities and community organisations in delivering the Government's Holiday Activities & Food (HAF) programme, we have helped introduce tennis to groups across Great Britain who otherwise might not have chance to play.
Our delivery partners co-ordinate with local authorities and community groups to deliver the scheme, while we provide them with a HAF package, which includes equipment and training to help organisations embed tennis into their provision of activities targeted at children and young people. The aim is to help combat holiday hunger and social isolation.
Since 2018, the HAF programme has provided support to children in receipt of free school meals through holiday periods.
Research has shown that the school holidays can be pressure points for some families. For some children that can lead to a holiday experience gap. Children from low-income households are:
Less likely to access organised out-of-school activities
More likely to experience 'unhealthy holidays' in terms of nutrition and physical health
More likely to experience social isolation
Evidence shows free holiday clubs can have a positive impact on children and young people.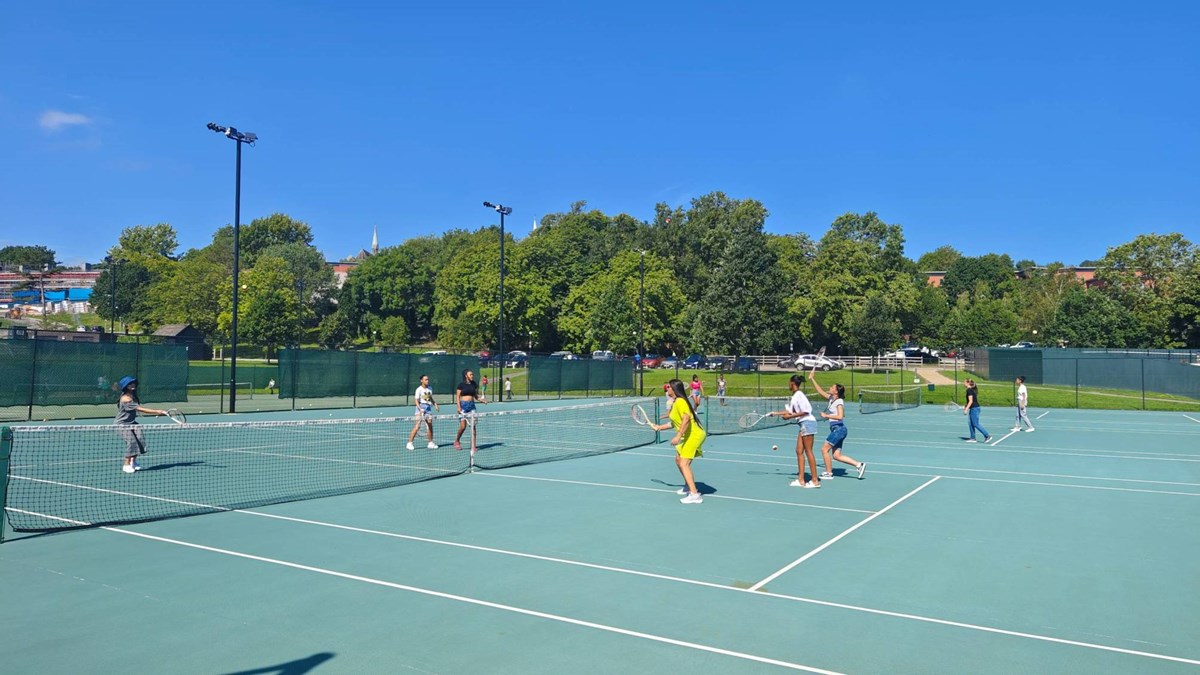 Liam Clipsham is the Senior Development Manager at Harrow Club based in London. The club worked with nearly 30 young people across seven sessions over the summer. 70% of the group are eligible for free school meals.
Liam said: "It improves general health and fitness and also offers opportunities to try sports that they might not think is for them, that they won't necessarily try in school and what they might not be able to afford otherwise.
"Tennis is something mostly new for our young people. The option to play street and court tennis and create fun versions really helps to engage young people.''
Positive Programmes CIC, based in Mid Glamorgan, has also been involved with the scheme. They worked with children aged seven to 16 on the tennis programme.
David Thomas, Director, said: "The programme has been pivotal to the success of our holiday provision. Tennis has served as a key engagement tool which allowed us to host our most popular holiday programme to date.
"By offering free activities to young people, we are able to reduce anti-social behaviour and afford the opportunity to learn new skills and meet new people. ''
He added: "Additionally, providing the young people with food and refreshments over the holiday allowed us to combat holiday hunger and alleviate some of the pressures of the cost-of-living crisis has been putting on many local people.''
Kiran Matharu, LTA Community Tennis Manager said "As National Inclusion Week draws to a close, the LTA continues to work through the year to support those from underserved communities.
"We want to continue to help local communities and groups, giving every child the opportunity to pick up a racket no matter who they are or where they're from.
"The Department for Education's HAF programme supports many children during the holidays, at a time when families experience a range of challenges during the long summer break.''
"Community organisations and partners delivering the programme do a fantastic job, their holiday programmes provide positive activities including access to sport provision, supports social connection and learning in addition to providing free healthy meals."
We launched our Breaking Down Barriers - for Underserved Lower Socio-Economic Groups last year – setting out how we aim to introduce tennis to more children and young people from underserved communities.