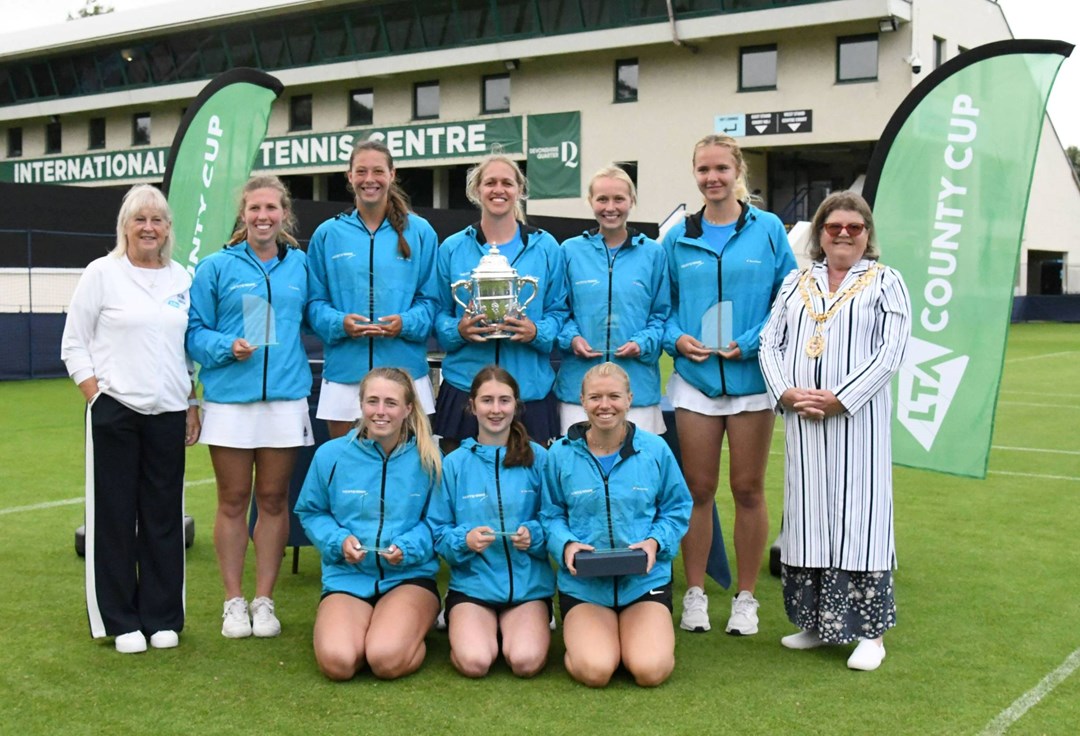 Domestic Competition
Surrey & Hertfordshire crowned 2023 LTA Summer County Cup champions
• 4 MINUTE READ
Surrey men and Hertfordshire women were crowned the 2023 LTA Summer County Cup Champions after winning their premier Group 1 event at Eastbourne's Devonshire Park.
The men's competition saw a tense finish in Eastbourne as Surrey spectators were spotted cheering on the Kent team. Usually the rivalry is fierce, but Kent's score against Hertfordshire ultimately helped Surrey to victory, meanting that Hertfordshire men finished runners-up.
The pristine grass courts of the International Tennis Centre at Devonshire Park – the County Cup's traditional home – saw six men's and six women's teams represent their counties in the competition's elite division.
Summer County Cup final positions
Mark Whitehouse, Surrey Men's Captain said: "It's been an incredible week for Surrey. We got off to a great start and then as things go with County Week, it ended up being incredibly tight and went right down to the last rubbers on Friday.
"I'm immensely proud of my team; it's been a great week and I couldn't think of a better team to be part of.
Surrey men's last win in the event was back in 2013, when Whitehouse was one of the players in the squad.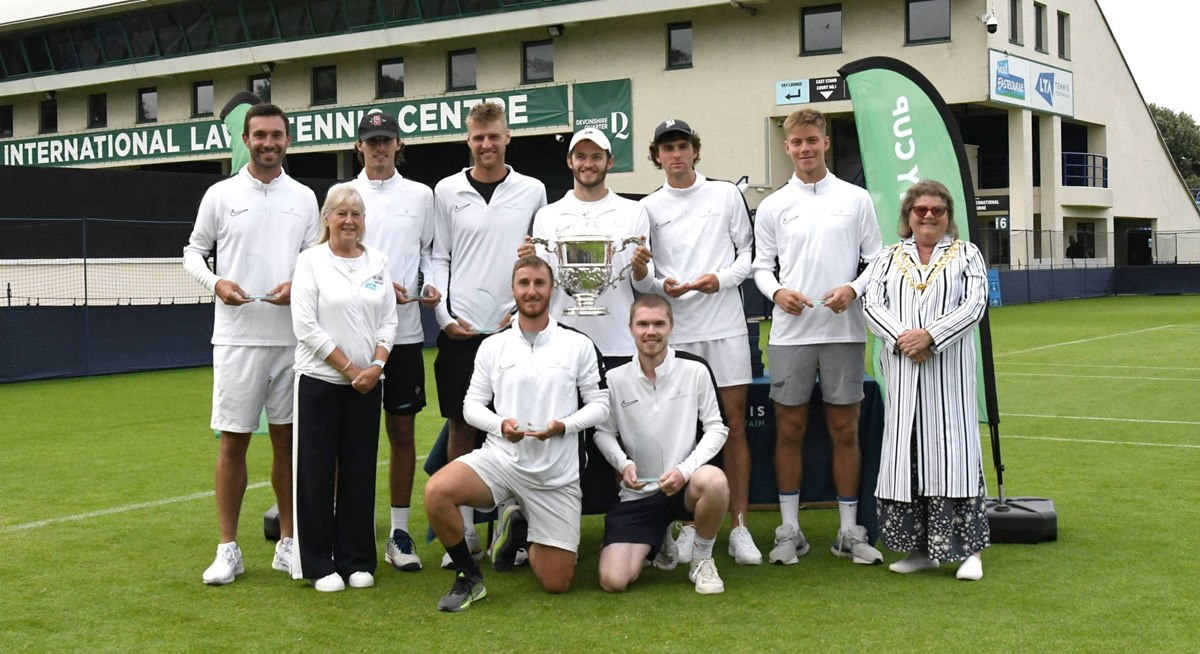 Hertfordshire continued their dominance of the event, with the women's team winning all five of their matches. Their win followed titles in 2022, 2021 and again in 2019. (The 2020 Summer County Cup was cancelled due to Covid.)
Amanda Elliott, Hertfordshire Women's Captain said: "Herts ladies had a really fantastic week again this year in Eastbourne. It's brilliant to be able to win our third in a row after Covid, and 4th in a row if you don't include Covid.
"We love this tournament, and for all the teams, it's the first thing in their diaries for the year. We're incredibly excited for next year and we look to come back even stronger."
Hampshire and IOW women came in at second place. The remarkable story of Northumberland women, who returned to the elite division last year after an 89-year absence continued. The team had reason to celebrate this week after staying up again this year.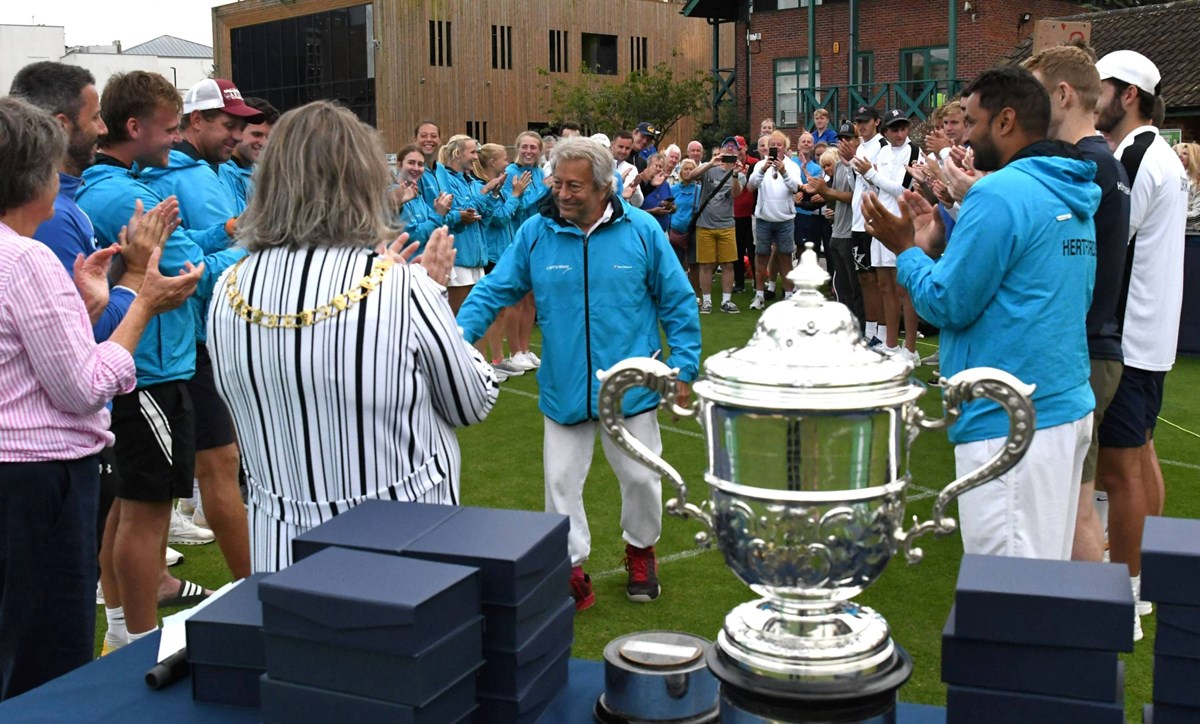 During the trophy presentation in Eastbourne players from all teams formed a guard of honour to mark the achievements of Jeff Wayne. Jeff, a stalwart of County Cup tennis, and in particular, the Summer County Cup Event, was celebrated for his 35 years as Captain of Hertfordshire men, and was it was a fitting show of appreciation for someone who has given so much to the game.
The overall group results meant that, on the last day, Leicestershire & Nottinghamshire women and Yorkshire & Suffolk men were relegated from Group 1.
On the women's side; promoted from Group 2 back to Group 1 for the 2024 event were; Middlesex and Yorkshire. Meanwhile at Havant in Men's Group 2 it went down to the last match to decide promotion. North of Scotland had made it earlier and it was Northamptonshire who won the second-place promotion at the finish post, making their debut for the very first time in Group 1 next year.
The LTA Summer County Cup dates back to 1895 and is one of the oldest tournaments on the domestic calendar. This year's nationwide competition ran from Monday 24 to Friday 28 July when 44 counties competed at 13 grass court venues all over the UK.
Over the course of the week in both the men's and women's events approximately 1900 rubbers of tennis were played as seven men's groups and seven women's groups battled it out in lashing rain and difficult conditions to seek promotion and avoid relegation.
Julie Piper, Tournament Director for the LTA, said: "It's been a difficult week due to the weather and it was a race to get all the matches finished. We played the Fast Four Format with some counties having to play two matches on the same day. We had to come up with a different set of game plans each morning to take account of the changing weather.
"I'd like to thank all the officials, venues and of course, team captains and the players around the country for their patience and understanding whilst we battled with the elements to complete the Event. Several of the groups had a lot to play for and there was a lot of fierce competition as well as a lot of fun and camaraderie. It's been a fantastic week.''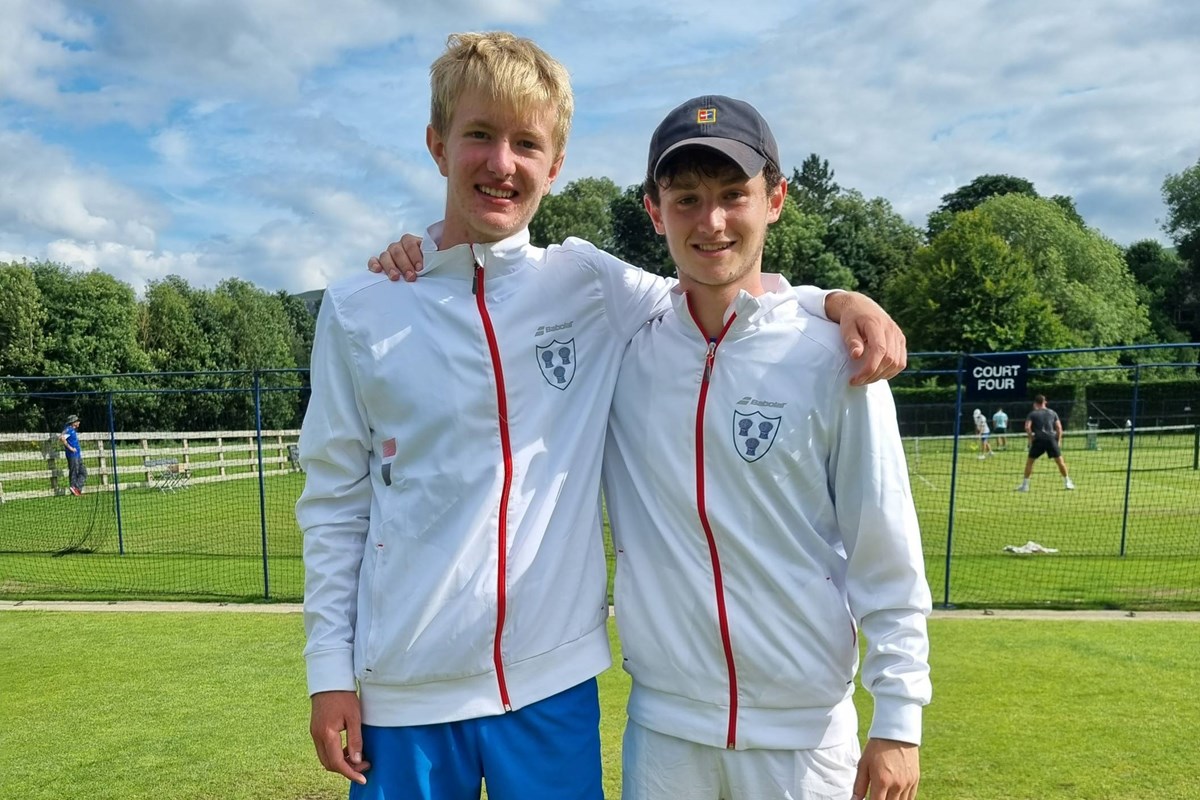 Three pairs achieved the remarkable feat of winning 15 out of 15 rubbers – special mention must go to, the Cheshire pairing of fifteen-year-old Alfie King and 18-year-old Oliver Hague who we believe are the youngest pair to achieve this feat. Cheshire were playing in Men's Group 4 at Ilkley.
Halle Pringle and Francesca Simpson (Durham and Cleveland) playing in women's Group 6 in North Oxford and finally Alex Maggs and Alex Parker (Herefordshire and Worcestershire) playing in Men's Group 6 at Southsea.