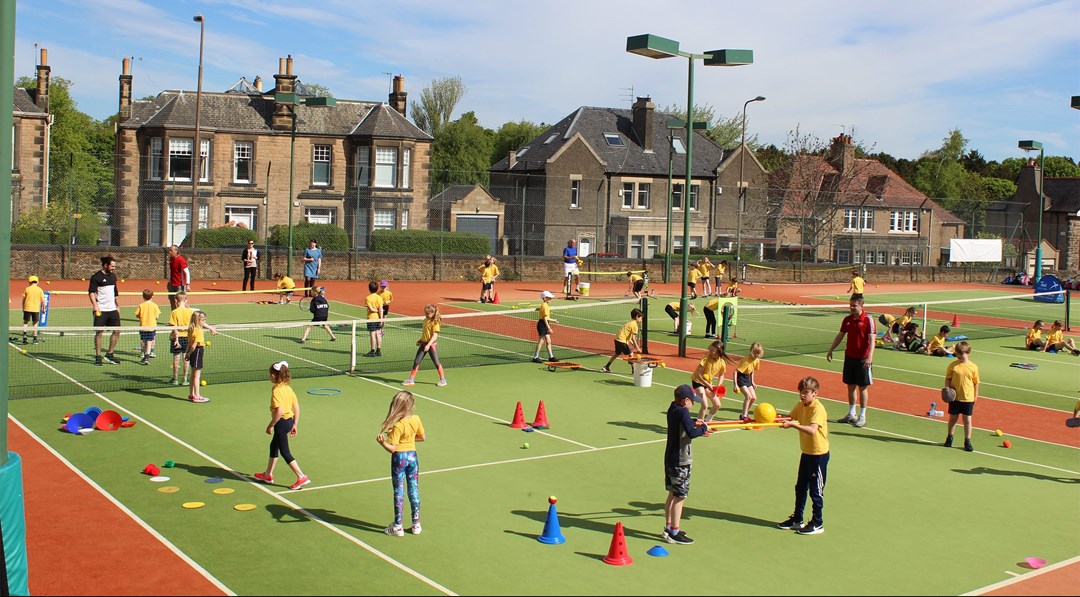 Community
Stuart's Story: Working with Edinburgh College, local schools and clubs to engage teenagers in tennis
• 3 MINUTE READ
As Tennis Scotland's regional development manager for Edinburgh, the Lothians and Borders, the life of Stuart Brown is all about tennis – he is rarely found without a racket in hand or coaching dozens of youngsters with rackets in theirs.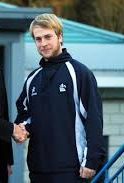 It is therefore just as important for him as it is anyone else to focus on reversing the dip in participation that occurs among teenagers, and a partnership between Tennis Scotland, Edinburgh College and the local schools is working towards doing that, with the help of the Tennis Foundation.
The Tennis Foundation's School of Tennis programme was created with the sole focus on changing that trend, and through the implementation of it across the Scottish capital and surrounding areas, Stuart has been seeing the benefits of it right from the start.
Not just traditional tennis
"I was lucky enough to be involved with the initial pilot of the scheme up in Scotland, starting with three schools, which has now grown to six – four in Edinburgh, one in East Lothian and one in the Borders," he revealed.
"It's made life so much easier in terms of the school being able to access tennis courts and allowing them to get equipment and engage with local coaches who may have better tennis knowledge that the PE staff at the school.
"The programme is taking away barriers and allowing more young people to engage with the sport, and allowing teachers to be more flexible in how they deliver it, because it's not just your traditional tennis being played.
"My job is about getting more people playing tennis, and keeping them there. We want the people who pick up a racket once a year to be picking it up three or four times, and those who already do that to be playing once a month and so on.
"The School of Tennis programme is in its third year here and we're starting to see kids who are staying in tennis during those teenage years where previously they may have dropped off. It's now about maintaining that as they go on to college, university or employment."
Creating a tennis community
Students at Edinburgh College were getting tennis delivery with the support of the Tennis Foundation already, but Stuart decided it was high time that the dots were joined to create one large tennis community among young people in the area.
Led by Ryan Harrower, City of Edinburgh Council's Racquets Development Officer who takes tennis delivery into local primary schools and cluster groups, local Challenger Festivals were organised. But, with more than 150 players in attendance, there was a need for support staff.
"Through funding from the Tennis Foundation, Tennis Scotland have been working closely with Edinburgh College for the past two years and that partnership has grown and developed very well," Stuart explained.
"Starting these festivals meant there was a need for support and the college students have been absolutely fantastic, as have the lecturers in getting the students to come along.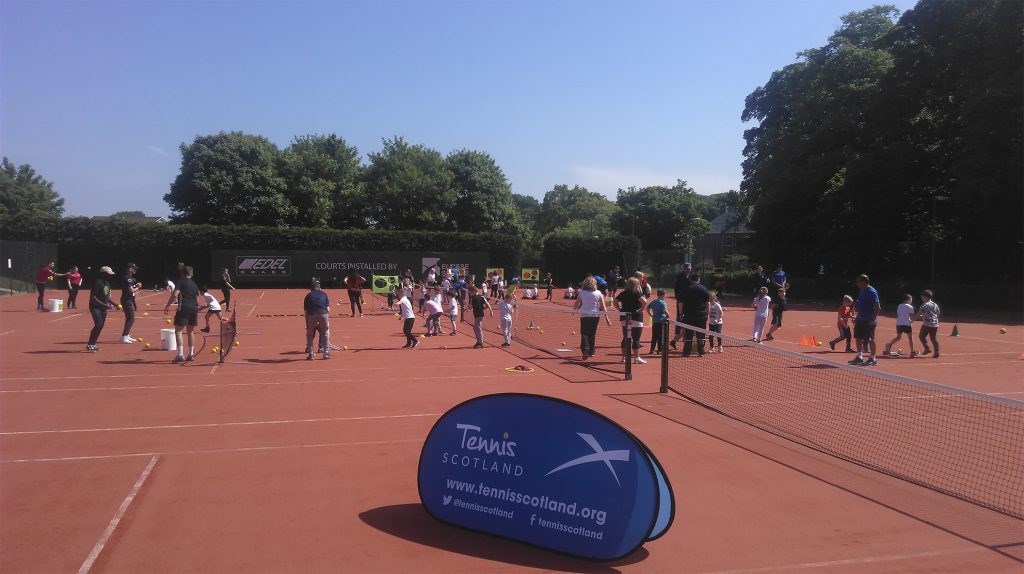 "We've had as many as 40 students coming to lend a hand – the benefit for them is seeing how a mass-participation event is run, while they also get some coaching and delivery tips and it builds their confidence and other employability skills.
"So far, we have delivered nine festivals across the City, with more to come in September. Roughly 1,500 pupils will have been given access to tennis is a fun, competitive environment by the time they have all been completed, with around 90 college students involved with running them across six different local clubs, without whom these events would not be possible."
Impact off the court
Positive results are not just being seen by Stuart and Tennis Scotland, but by the college as well. Students are developing their employability skills in ways that may not be otherwise possible, and it's being recognised.
OJ Brown, who is a lecturer at Edinburgh College, has hailed the work being put in by Tennis Scotland as well as the Tennis Foundation.
"The funding [from the Tennis Foundation] prevents any barriers stopping our students get-ting on a tennis court, and the link between ourselves and Tennis Scotland is seamless which has allowed the tennis programme to run smoothly," he said.
"It is a great opportunity for our students to support the local community, and ultimately gives the students an experience of being involved in the running of a mass-participation event in a sport that has huge profile in Scotland at the moment.
"The link between the college and the council's sports development teams is critical in allowing these festivals to take place with around 30 students regularly taking part to ensure the tennis programme is able to run effectively across the city for all ages and abilities."
For more information about the School of Tennis programme, click here.