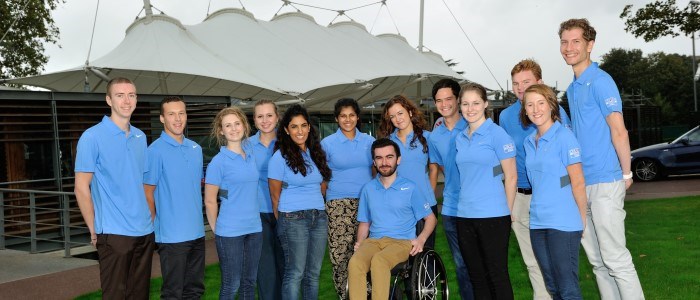 Community
Spotlight on Volunteers: LTA Youth Group member Jess Mapp
• 2 MINUTE READ
This month we talk to entrepreneur Jess Mapp who was inspired through volunteering in tennis to set up her own business.
"When I first started playing tennis at the age of 9, I would wear a stripy woolly hat to every session – even indoors. I was so shy, it was my safety blanket. I progressed through weekly coaching sessions and went onto play for county at under-12 and under-14 levels. I then stopped playing competitively and just trained with friends, then played socially at university.
"I became a tennis co-ordinator at Loughborough when I studied for my Masters and was one of 150 people that applied to join the first LTA Youth Group. The interview was challenging and I couldn't believe it when I was one of the 13 members appointed! Our role is to provide feedback on LTA programmes and policies, be advocates for young people in tennis and be involved in national and local participation projects such as the Student Conference and Youth Legacy Fund.
"I have now started my own business, teaching toddler tennis and half of my first group have now graduated to Mini Tennis Reds. I also help out my former coach with two local tennis clubs. I never thought I would be part of two tennis committees, coaching children and presenting at a conference. If I didn't have tennis in my life, I don't know where I'd be!"
Top 5 tips on developing confidence and building self belief:
Challenge yourself! You may be surprised at your achievements
Think about your strengths and play to them
Turn a negative into a positive and learn from it
Do something you are passionate about
In any difficult situation just try your best - if you don't try you will never improve and build confidence!