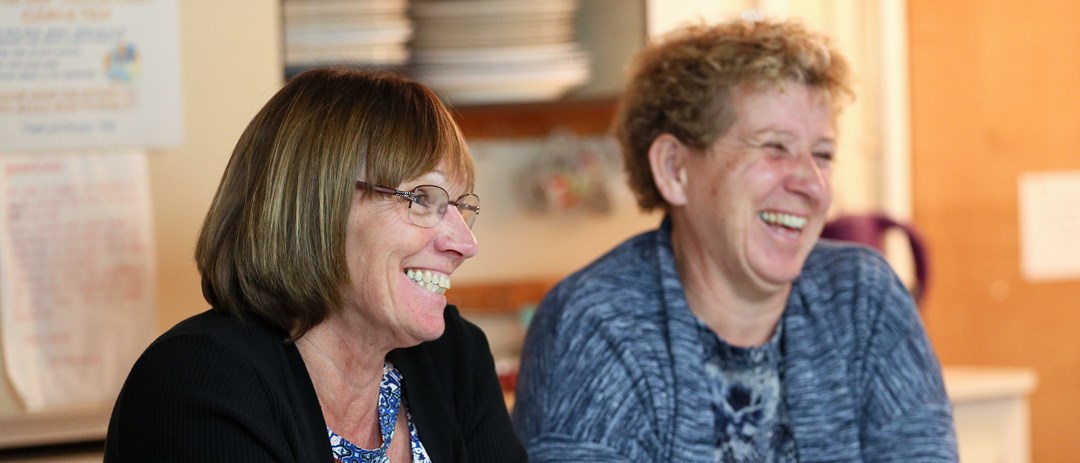 Community
Spotlight on Volunteers: Caroline Ratcliffe
• 2 MINUTE READ
To kick start the new year, we will be introducing a sparkling new monthly feature thoughout 2016 which will focus on volunteers in tennis. This will showcase work done by some fantastic volunteers across the country.
This month's spotlight is on Caroline Ratcliffe, Secretary at Shooters Hill Lawn Tennis Club.
"I am a very busy secretary of Shooters Hill LTC Ltd which is now very much part of my life. It was not my intention when I first volunteered but I really enjoy doing it and seeing new people become part of our community. The club is and always has been run totally by volunteers. Many have given of their time willingly and offered any expertise they had.
"There was a committee of five when I arrived but slowly people were persuaded to help and take on tasks that needed doing in the club. It's amazing how many members you speak to that have a skill or something of value to a club. We found an architect (a new member) who was willing to draw up plans for new floodlights for free of charge.
"Asking people face to face can be the way to recruit volunteers – maybe they have never been asked before. Often they are nervous and think they will be left to cope all alone. This should never happen and we support all new volunteers. You would be surprised with the scope of the skills available.
"We found electricians, tree surgeons, carpenters, solicitors and actually now ask if people would be willing to help in anyway on the membership form. They don't know what to expect and are often busy people but if everyone can just do a small amount it can really make a difference."
Biggest achievement:
Asking what our members do for a living
Caroline's five top tips:
Advertise for specific help on membership forms
Find out what members do for a job
Tell them how you will support them
Chat with parents to ask if they want to play or volunteer
Helping at a social event is a good way to get people involved.