Community
New She Rallies ambassadors determined to boost female participation
• 3 MINUTE READ
Growing the game among women and girls was on the agenda as Judy Murray teamed up with the LTA to deliver the first series of She Rallies events last weekend.
Kicking off with the first-of-its-kind female coaching conference, followed by two days of bespoke training for a team of new ambassadors, the weekend was a huge hit with all involved.
She Rallies is an initiative to strengthen and grow the female tennis workforce with the ultimate goal of attracting and retaining more women and girls in the sport.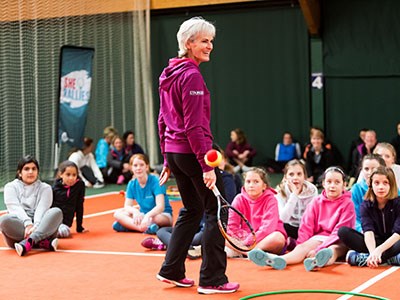 "It's been a fantastic three days and the perfect kick-off to the She Rallies campaign," Judy said. "We have now trained a team of female ambassadors to go out and empower women and girls to play, compete and deliver tennis. This is our first step to addressing the gender imbalance in our sport."
Last Friday's opening conference brought together seven female speakers from sporting and business backgrounds, with Australian performance coach Emma Doyle kicking off proceedings.
Other speakers at the event included sports physiologist Georgie Bruinvels and award winning sports journalist Sue Mott, with paralympic gold medallist Emma Wiggs then taking to the stage to give an inspiring account of her sporting journey.
Judy provided an exclusive insight into her experiences in the tennis industry, with ideologist Caroline McHugh closing the conference with an inspiring session to help the assembled coaches understand the art of being themselves.
Events on Saturday and Sunday saw the handpicked She Rallies ambassadors take part in four training courses by Judy and her team. The coaches were guided through delivery of starter tennis for girls aged 5-8, tennis for teens, how to run girls fun days and delivering recreational competition for girls.
"What an amazing three days," said She Rallies ambassador Jemima King: "The female conference was the perfect way to introduce the She Rallies programme. After listening to the female speakers, I left feeling inspired, empowered, motivated and excited about the possibilities on and off the court.
"The training weekend enabled us to spend quality time with Judy and we were given an insight into some of the tricks of the trade in order to get more females involved in the sport. Exciting times ahead!"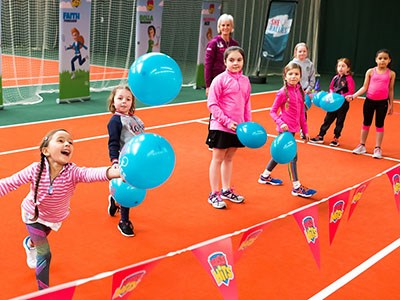 A total of 26 She Rallies ambassadors have been appointed - two to four from each LTA region. These women were selected by their respective LTA Head of Regions and LTA County Associations.
After taking part in the training weekend with Judy, the ambassadors were each given an equipment bag and access to online videos and resources to help them begin rolling out courses in their local areas.
"To have such an engaged and motivated group of female coaches under one roof at the weekend was really inspiring and a great way to launch She Rallies," said She Rallies project manager Claire Webb.
"We're now really excited to see how our newly trained ambassadors can make a difference in their respective regions and help in our first steps towards growing the female workforce across the country. We know it won't change overnight, but we're determined to tackle the coaching inequality head on."