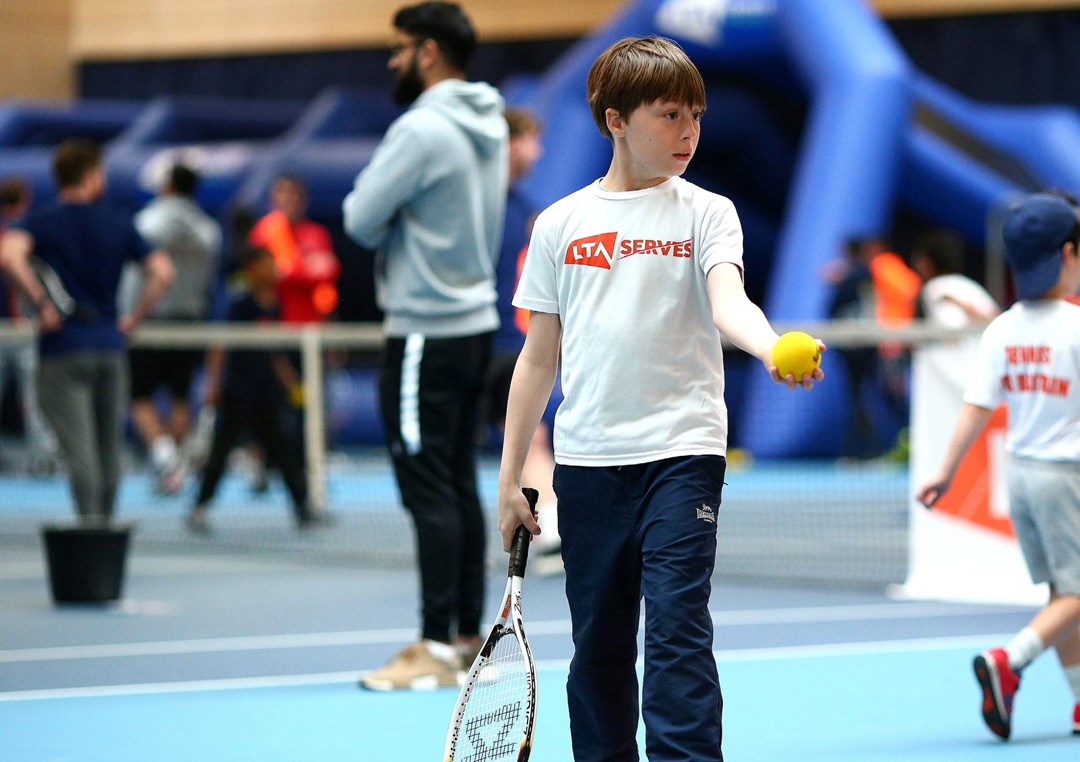 Community
Serving a whole new audience: How LTA SERVES is reaching out to the masses
• 3 MINUTE READ
British icons Andy Murray, Emma Raducanu, Joe Salisbury, Alfie Hewett and our other elite players make all the headlines in the tennis media, but there are also unsung heroes at grassroots level who are helping to ensure we are capitalising on the surge in interest in our sport.
SERVES is the LTA's leading sport for development programme, it takes tennis into the heart of local communities, and to children and young people who may have never picked up a racket or thought tennis was a sport for them.
To date LTA SERVES has reached over 35,000 children and young people from some of the most deprived communities and has big ambitions to open tennis up to even more. Across England, Scotland and Wales over 1,000 trusted community leaders have been trained to confidently deliver tennis sessions as part of the SERVES programme, to the children and young people that attend community venues (youth clubs, community centres and faith venues) regularly.
Tennis Activators take centre stage and are the glue that brings it all together. Nari Sohal from SWAT (Sikh Welfare Awareness Team) Youth Club in Slough is one of those passionately delivering tennis to the masses.
"Our youth club was newly opened, and we were looking for fresh activities to put on, and tennis was something we might not have thought about until the LTA approached us," said Nari.
"It was free to get involved, which was amazing because many of the children and young people have never played before and can't afford to join tennis clubs. We were given rackets, pop up mini nets, resources for social change activities, and access to Tennis Activator training.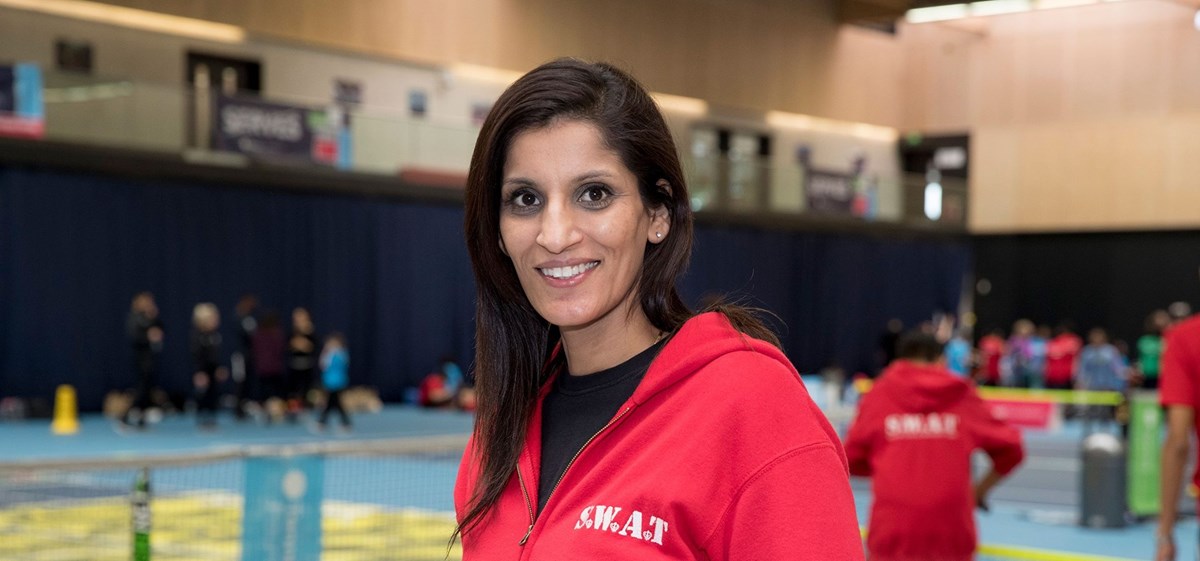 "We play indoors at our youth club, and we have outdoor facilities. SERVES has shown us that tennis can be played anywhere, you don't just have to play on a tennis court.
"Implementing tennis into our activities, and being able to deliver as part of camps has helped us to create a sense of belonging to children and young people who have never had the opportunity to play or never saw anyone like them playing.
"We have seen a big surge in interest in our tennis sessions since Emma Raducanu's US Open win last summer, there was a buzz, and the children look up to role models that they can see a bit of themselves in. So many children are now playing tennis at our Youth Club, and they may have never of got involved if it wasn't for SERVES.
"The LTA has given us the opportunity to take our group to Wimbledon. For so many children, going to a world class event like Wimbledon is simply a dream come true. It really is a life changing experience, one that they will never forget".
SERVES Tennis Activators are given equipment and guidance by the LTA, as they deliver tennis to new audiences, with the range of activities on offer ensuring this is not just a programme for those looking to reach a high level of tennis excellence, it's supporting to tackle inequalities in the sport and paving the way to get more children and young people involved in tennis for the longer term no matter their background.
"There are so many fun activities you can do. We have managed to deliver tennis to a wide range of people in our community," shed said.
"The SERVES programme isn't just about hitting a ball back and forward, it supports children to become more confident and to make better and healthier life choices, which can be more difficult when you live in communities where crime rates and obesity levels are generally higher.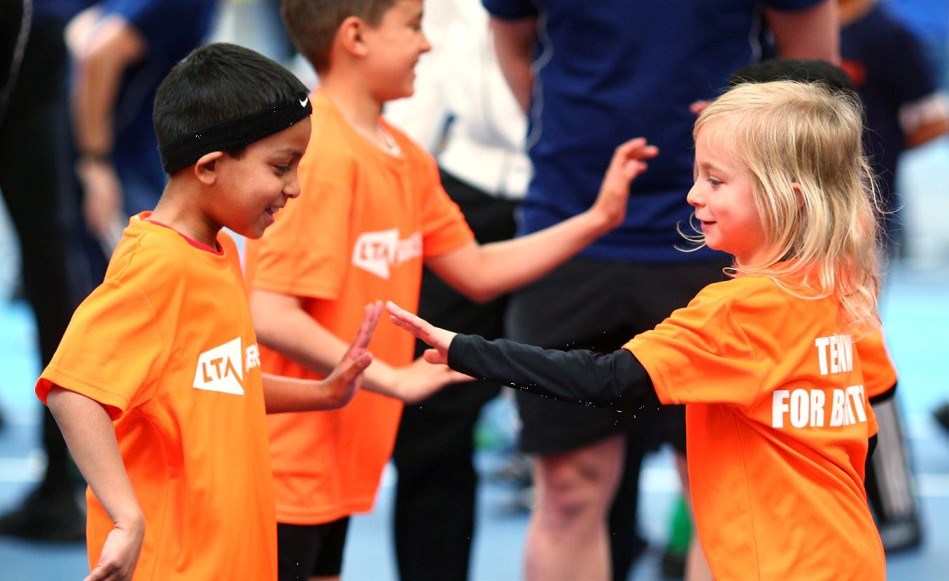 "We offer fun activities for anyone who is looking to do some fitness, have some fun, meet new people and enjoy a new sport.
"I loved tennis as a kid, but my brothers would never play with me and it meant I had to hit a ball against a wall on my own. I loved that, but if we had a programme like LTA SERVES around when I was young, it would have been perfect for me on so many levels and I would have been able to of progressed further. You meet new people, get familiar with a new sport and hopefully start your journey in tennis.
"It's fantastic to see more children from a diversity of backgrounds, and those from more working-class families get involved in tennis, it really is a sport for everyone.
Provides FREE access to tennis, removing barriers like cost and travel
Targets children and young people (aged 5-18) working with community organisations in England, Scotland, and Wales, ensuring tennis can be delivered in any space or venue they have available, and in a way that is right for their community
Trains up those aged 16+ to feel confident and empowered to facilitate their tennis sessions
Takes tennis to more places, children, and young people
GET INVOLVED
If you're from a community organisation or venue (youth clubs or groups, community centres or venues, or faith venues or organisations) you can register your interest in signing up by completing the form below: