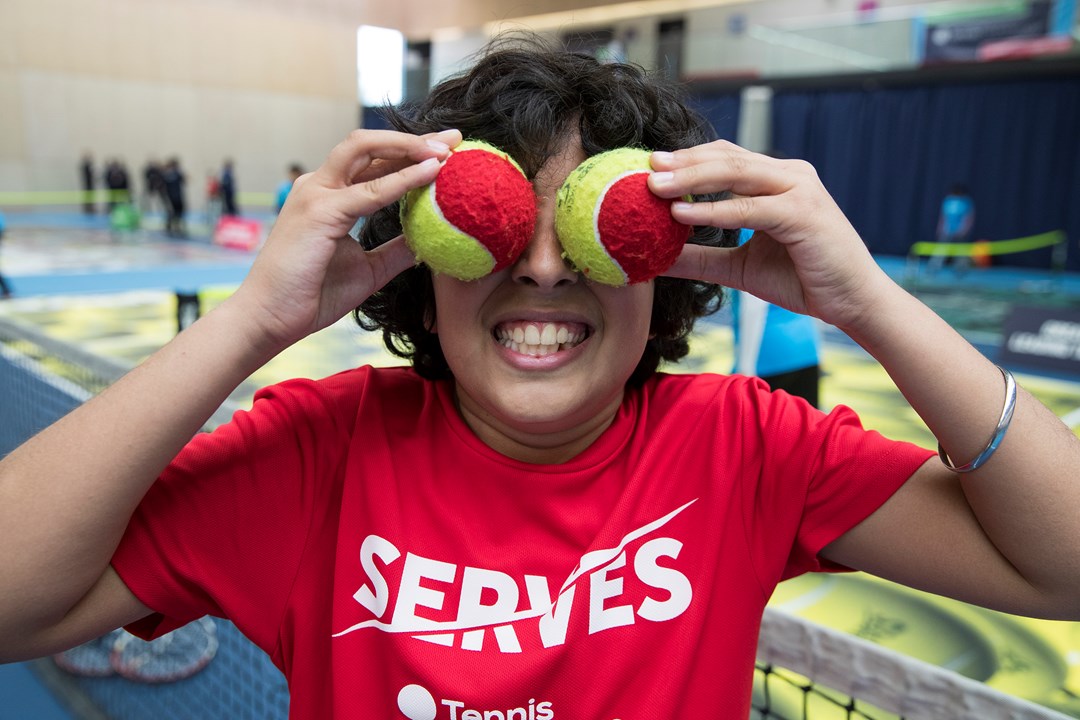 Community
SERVES Tennis Festivals bring communities together
• 3 MINUTE READ
The power of sport to unite was demonstrated this month as over 150 young people from urban and disadvantaged communities came together for SERVES Tennis Festivals.
Organised by the Tennis Foundation, Great Britain's leading tennis charity, the festivals took place in London and Leeds and saw young people from a wide variety of local community and faith groups take part in a fun day of tennis.
SERVES, which has been shortlisted for Community Programme of the Year at this week's prestigious Sport Industry Awards, is the Tennis Foundation's sport for development programme that takes tennis to new people and new places. The programme has been running for 18 months and SERVES courts now 'pop-up' at over 130 sites every week in places as diverse as mosques, church halls and youth centres.
The inaugural SERVES Festivals brought young people from these sites together for the first time. Taking place at Lee Valley Tennis Centre in London and John Charles Centre for Sport in Leeds, the festivals saw young people aged 8-16 take part in tennis based games and activities, as well as have the opportunity to compete in a fun competition against players from other sites.
Mike Bain, Community Director for the Tennis Foundation, said; "With SERVES we approach the delivery of what is a traditional sport in a completely different way – one which is relevant to the audience it seeks to engage."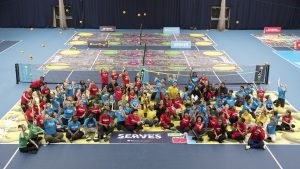 "The programme has really taken off and is helping to bring a much more diverse range of people into the sport. The festivals in both London and Leeds not only showed how much these groups of young people are now enjoying tennis through SERVES, but were also a fantastic showcase of how sport can be a mechanism for social cohesion and bring groups of young people together who may otherwise never have crossed paths."
Umar Ahmed, National Projects Officer at Sporting Equals commented: "The SERVES programme enables us to take tennis right to heart of the community, in places such as community centres, youth clubs, mosques and temples. Seeing participants and activators from diverse backgrounds come together to celebrate tennis at the first ever SERVES festival was fantastic to see."
The SERVES project is helping to change the face of British tennis, with a greater diversity of both participants in the sport and the tennis workforce. Last year saw 5,569 young people who otherwise may never have even picked up a tennis racket take part in SERVES sessions across the country, with over a third of these from BAME groups. There is also a 50:50 gender split in the tennis activators trained as part of the project, with 70% living in areas of deprivation and a third from BAME backgrounds.
Beyond participation, the innovative SERVES social change programme then uses tennis as a tool to positively impact the lives of the young people participating through a series of fun and informal on-court modules that influence them to lead active and healthy lives.
To find out more about SERVES take a look at our video below or visit our website.