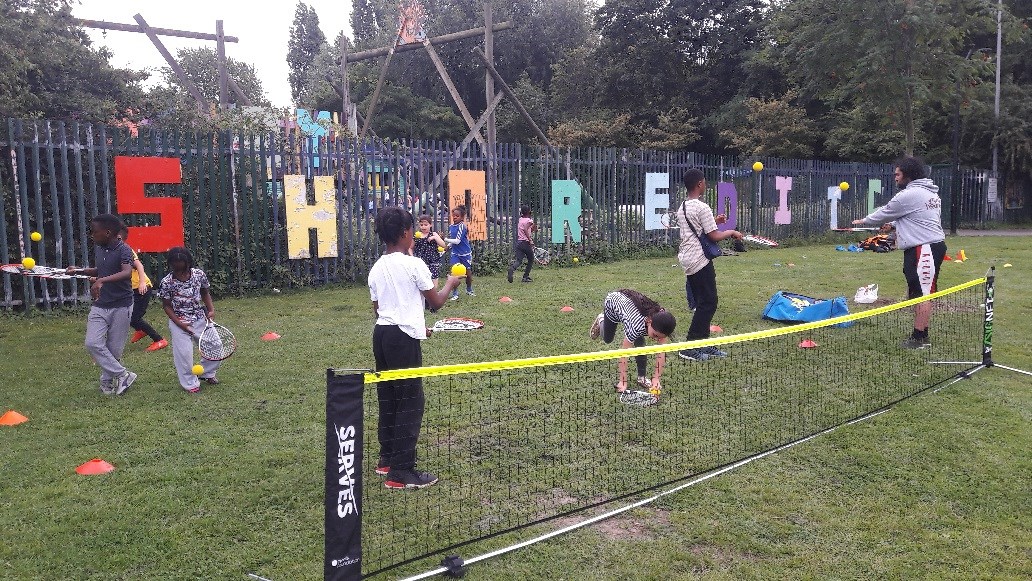 Community
SERVES: Taking tennis to new people and new places
• 2 MINUTE READ
The Tennis Foundation's SERVES programme has one primary objective – to improve the lives of young people living in disadvantaged communities, through the sport of tennis.
Nationwide, it's achieving fantastic results, with participation figures ever increasing, and the growth isn't ending there.
"The idea of the SERVES programme is to take tennis into the heart of local communities," explained Mike Bain, Director of Community Tennis at the Tennis Foundation. "We've got a model which trains people from those very communities, rather than parachuting Level Five coaches into them.
"It's designed to create a footprint of tennis activity where there currently isn't any. We've had real success; we haven't had any partners or organisations who have knocked it back — it's been the opposite in fact.
"The places we're going in to are for example mosques, faith venues, youth clubs, housing estates and community assets. Our model is to provide them with what we call a pop-up court, which is the size of a mini tennis court, along with everything else that is needed.
"We train the people from those communities, who often haven't been involved with tennis before, and we train them to become tennis activators. We give them the confidence and the ability to lead a fun session. This is about leading a medium to large group of kids so that they enjoy tennis and want to come back."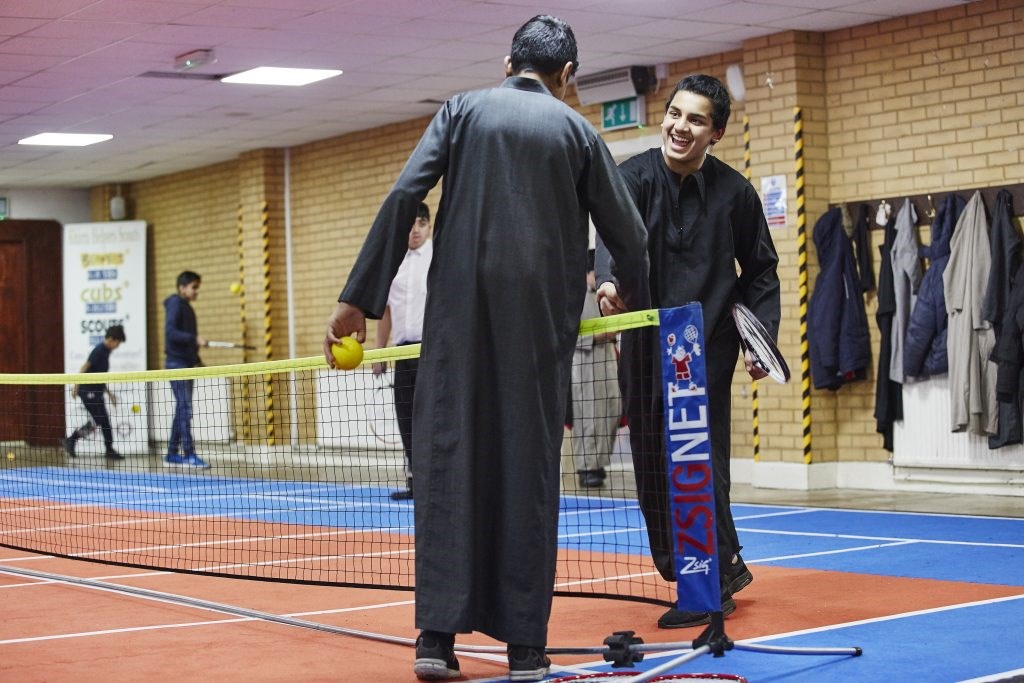 SERVES' prospects are strong and, with support flooding in from a number of places, things can only continue to move in the right direction. Exciting opportunities lie ahead for the programme, and the opportunity to continue to make a positive impact on young people.
"We work through national partners to deliver our programme, and the reason we work with national partners is that many of these are already established on the ground.
"Rather than the Tennis Foundation going out and, for example, finding the nearest youth club, we've got national partners who know and are respected in that space.
"Sport England have come on board and backed us. We've got a lot of recognition for the programme now and, with them, we've targeted to grow it at 100 new venues a year for at least four years — so that by 2020 we will have 400 of these venues.
"We have about 130 sites now, and in 2018 we'll be adding the competitive structure, meaning that the SERVES sites, if they want to, can play each other regionally or nationally.
"I've been in and around tennis a long time. I am a former player, director of the National Tennis Centre and a whole host of things, but this is genuinely the most innovative programme that I've been involved in.
"It also has the biggest opportunity to change perceptions around the sport and we have a huge untapped audience to target."
To find our more about the Tennis Foundation's ground-breaking SERVES programme click here