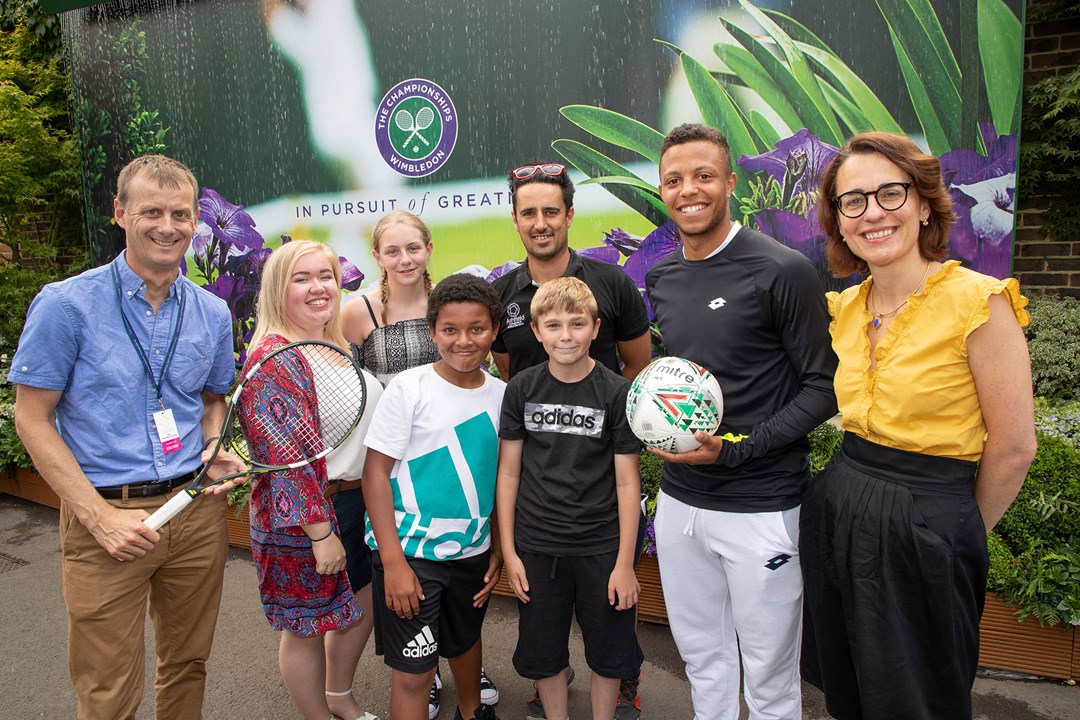 Community
SERVES project to be expanded with EFL Trust partnership
• 4 MINUTE READ
In a high profile week for both tennis and football, the Tennis Foundation and the EFL Trust have announced a new partnership that will see both sports work together to change lives. The two national sports charities are joining forces to expand the delivery of the Tennis Foundation's SERVES project through the EFL Trust's Football Club Community Organisation network.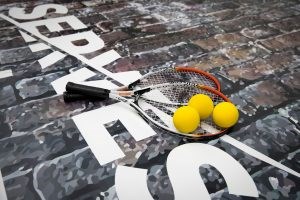 SERVES is the Tennis Foundation's ground breaking sport for development programme that takes tennis and its benefits to young people in urban and disadvantaged communities. Supported with funding from Sport England, the programme opens up the sport to new people and new places, recruiting 'activators' from those communities to deliver the sessions to their peers. It has been running for just 18 months but SERVES courts now 'pop-up' at over 130 sites every week in places as diverse as mosques, church halls and youth centres.
The partnership will see the EFL Trust use the power of football to engage new communities with the project across the Midlands and South West, with 15 of their dedicated network of Football Club Community Organisations associated to the 72 EFL clubs involved. Those that have already signed up are Aston Villa, Bristol Rovers, Burton Albion, Derby County, Exeter City, Plymouth Argyle and Notts County.
Meeting GB star Jay Clarke
To celebrate the new partnership, a group of young people from a Burton Albion Community Trust project were in attendance at Wimbledon this week, alongside representatives of both charities and Derbyshire tennis star Jay Clarke, who spent time meeting the future young tennis players from his home county.
Joanna Farquharson, Interim Executive Director of the Tennis Foundation, said
"As Great Britain's leading tennis charity, we are delighted to be working with a like minded organisation such as the EFL Trust that truly understands the impact sport can have in changing lives. The partnership will enable us to leverage the renowned power football clubs have in their local communities to bring tennis and its benefits to a genuinely new audience – young people who may never otherwise have even picked up a racket.
"Our SERVES project is already delivering fantastic results, and in adding the EFL Trust to our outstanding group of national partner organisations we are looking forward to seeing this success continue."
Mike Evans, Director of Operations at the EFL Trust, added
"The EFL Trust are delighted to partner with Great Britain's leading tennis charity, to take the SERVES project into EFL communities across the country. Our Football Club Trusts use the power of sport to improve and change people's lives through a range of projects designed to tackle community specific challenges in their area. We look forward to seeing the positive benefits of participation in tennis within our communities."
Changing the face of British tennis
The SERVES project was shortlisted for Community Programme of the Year at the 2018 Sport Industry Awards in recognition of the impact it is having in changing the face of British tennis with a greater diversity of both participants in the sport and the tennis workforce.
Last year saw 5,569 young people who otherwise may never have even picked up a tennis racket take part in SERVES sessions across the county, with over a third of these from BAME groups. There is also a 50:50 gender split in the tennis activators trained as part of the project, with 70% living in areas of deprivation and a third from BAME backgrounds.
Beyond participation, the innovative SERVES social change programme then uses tennis as a tool to positively impact the lives of the young people participating through a series of fun and informal on-court modules that influence them to lead active and healthy lives.
The EFL Trust becomes the seventh organisation to join the SERVES project as a National Partner, alongside Active Communities Network, London Youth, Sported, Sporting Equals, StreetGames and London Youth.
To find out more about SERVES, or the wider work of the LTA to help change lives through tennis, click here.
To find out more about the EFL Trust, visit www.efltrust.com.