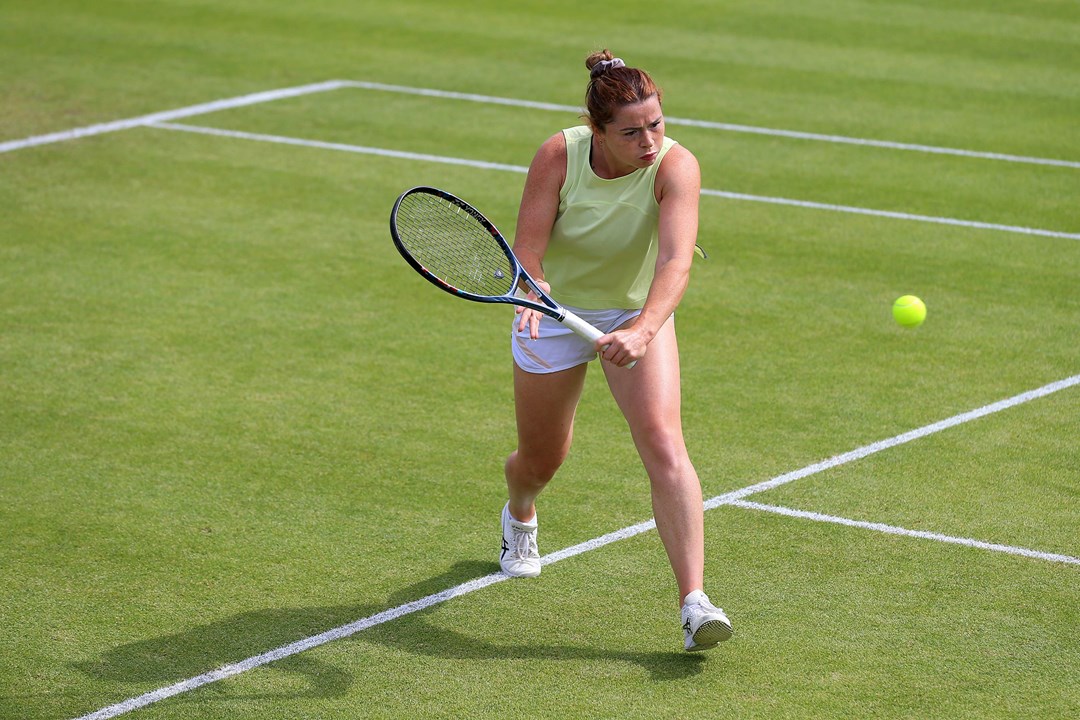 Grand Slam
Sarah Beth Grey's road to recovery almost complete as she sets her eyes on Wimbledon
• 3 MINUTE READ
Four months ago, Beth Grey's entire tennis career was hanging in the balance because of a heart abnormality. Now the 26-year-old is just two matches away from a place at Wimbledon. 
Grey - who benefits from the NTC Pro Access programme - came through a marathon encounter in the first round of Wimbledon qualifying, edging out Australia's Olivia Gadecki 5-7, 7-5, 7-6 [10-7].
For a player who has always prided herself on her physicality, the gruelling conditions and nearly three-hour encounter would usually have been the sort of environment in which she thrives, but Grey is still only a few months removed from wondering whether she might have to call time on her tennis days for good.
A routine ECG test in February picked up an abnormal heart rhythm with potentially dangerous consequences, leaving Grey in limbo.
She explained: "It's amazing especially because at the start of the year, I didn't know if I'd be stepping on court again with the health problems I had with my heart. To come back and in one of my first tournaments to be in Wimbledon qualifying, I'm just over the moon.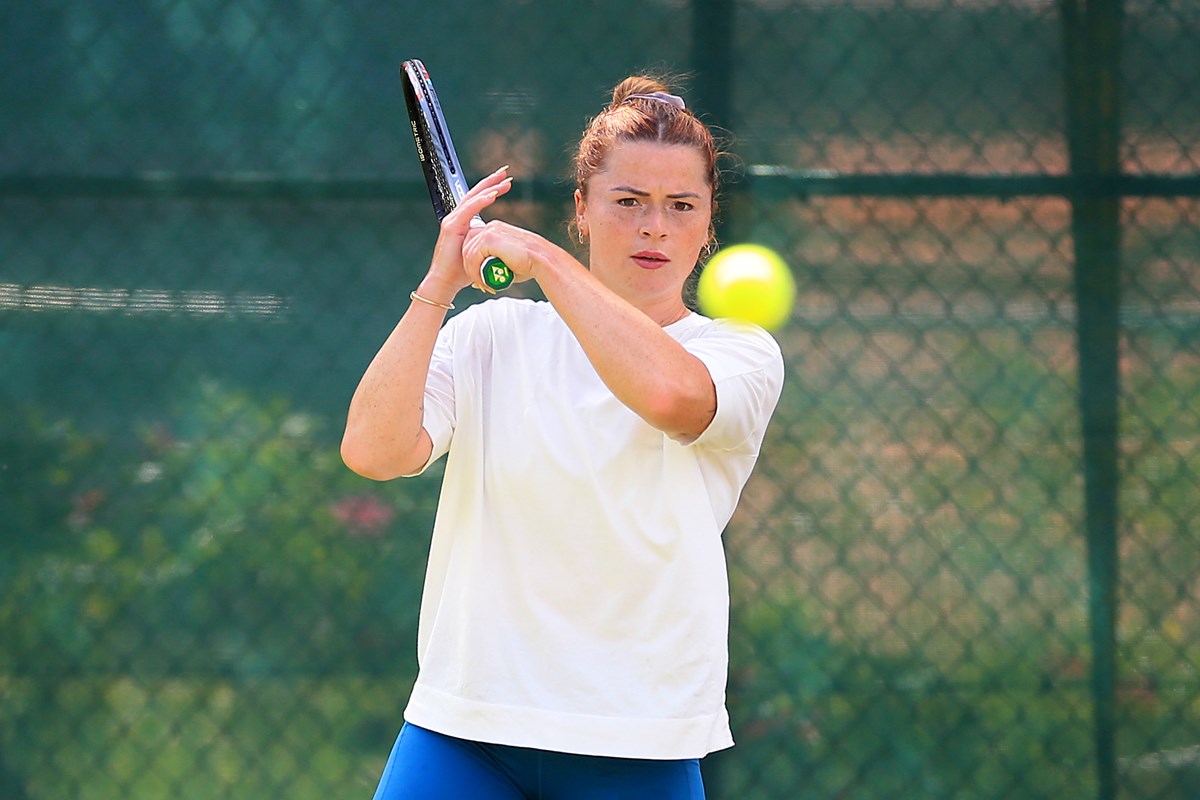 "It was a big shock to begin with because in the last year or so, I felt I was in peak fitness of my career so far. To be told that something is not right with the heart, they picked up an abnormal heart rhythm which was potentially dangerous so they had to investigate further.
"At one point they weren't sure which way it was going to go, it wasn't looking too good to carry on but thankfully, they did a procedure and they were able to fix it."
That procedure is known as a cardiac ablation, effectively scarring tissue in the heart to block irregular electrical currents.
From the discovery of the abnormality to further investigation and then the procedure itself, just a month passed, but that was only the start of the journey for Grey, who then had to make sure she was ready to return to the court with the psychological impact arguably greater than the effect on her body.
She explained: "I was just building myself back up again over the next three months, physically and mentally. It took quite a big toll on me, so I didn't rush back into playing. I took my time to make sure I was ready to return to the tour when I did. That was for this grass season.
"I feel really grateful just to be playing. I think I'm taking that energy on court with me."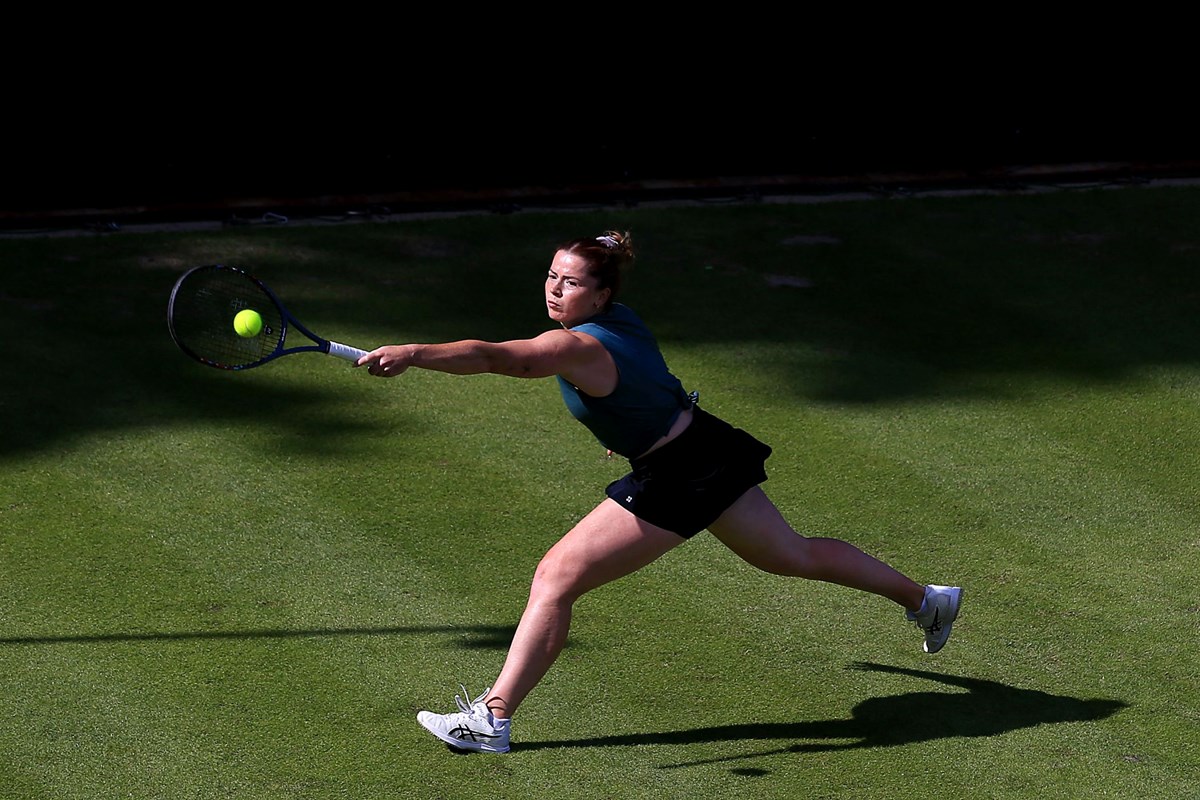 Grey was never comfortable against her Australian opponent in a match that swung one way and then the other. In the first set she broke back when Gadecki was serving for the set, only to drop serve immediately.
Down a break in the second, she fought back to take it to a decider, and looked as though she was going to run away with it when she broke and served for the match at 5-3.
This time it was Gadecki's turn to break back, with Grey then having to save break points at 5-5 and only pulling away to win the match in the closing stages of the championship tie-break.
She will now go on to play Switzerland's Lulu Sun in the second round of qualifying, with the main priority ensuring she is ready to go again.
She added: "There's a lot of excitement, relief. It was a lot of hard work, that whole match. I'm just really happy to have got through that.
"I think my physicality is my big strength with my tennis. Because I don't have the advantage of being a tall, big hitter, I have to maximise in other areas. I always back myself that I can go the distance in matches. But, nonetheless, it is exhausting and I'll need to do a good recovery afternoon to be ready."
After finding herself in a position in which she did not even know if she would be able to play tennis again, Grey is making the most of every opportunity that comes her way.