LTA
Premier League 4 Sport tennis event serves up great action
• 2 MINUTE READ
The Premier League football season each year brings with it a mixture of competitive rivalry, high quality sporting talent and dramatic action that keeps fans on the edge of their seats.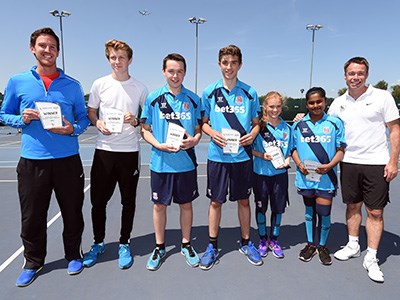 All of this was on display on Thursday morning as 16 Premier League 4 Sport football clubs, in their team kits, battled it out at the National PL4S Tennis Competition.
Held on the courts at the National Tennis Centre in Roehampton, home to the LTA, Stoke City triumphed in the final by overcoming Wigan Athletic.
Former world No.4 and British No.1 Greg Rusedski spoke before the matches got underway and passed on some of his tips to the players and ex-England and Chelsea star Graeme Le Saux.
All the clubs that sent a team run tennis sessions in their local area through a network of satellite clubs, with a view to getting more young people playing tennis more often.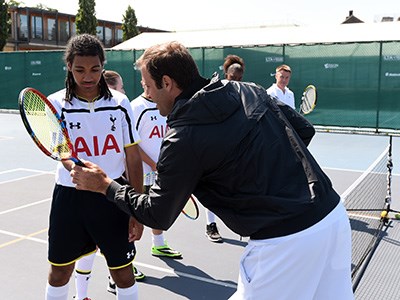 The participants were between 14 and16 years of age with each team combining two boys with two girl tennis players, as well as one tennis leader.
Stoke, matching the courts in their all-blue away strip, got their hands on first place by knocking out Southampton in the last-four and toppling Wigan in the final showdown.
After the competition, the day only got better for the teams, as they made the most of being in South West London by paying a visit to SW19 to watch some top class tennis at The Championships, Wimbledon on women's semi-final day.