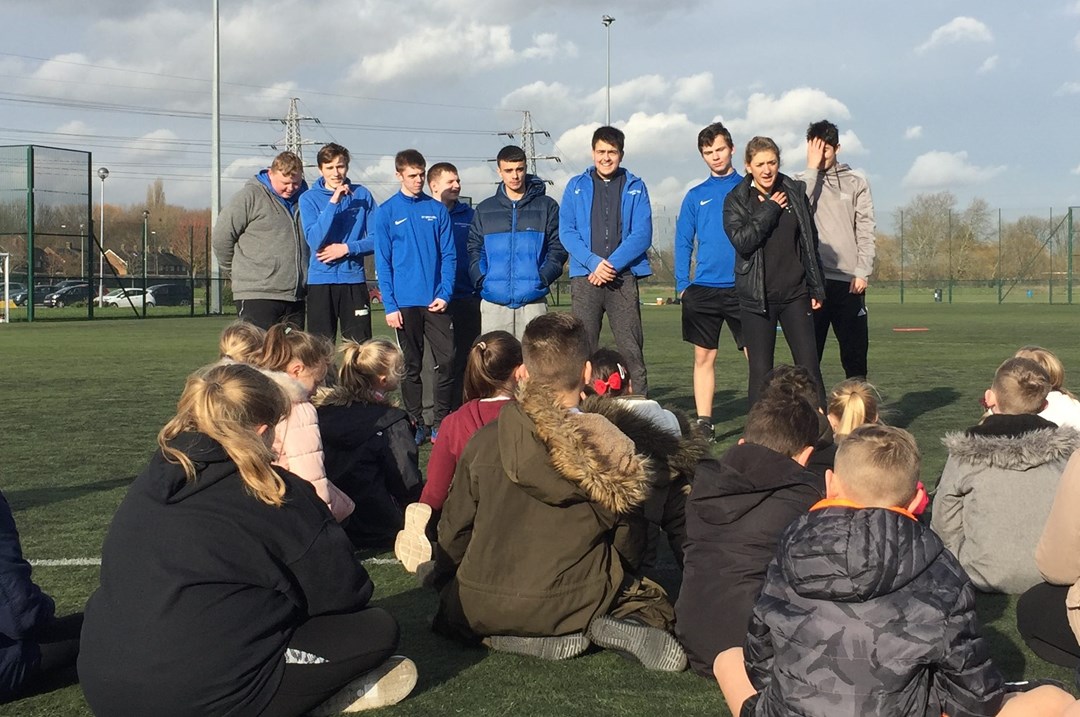 Community
Nottingham College helps Tennis Foundation trial 'Beyond the Baseline' expansion
• 2 MINUTE READ
Nottingham College are the latest college in the UK to join up with Great Britain's leading tennis charity, the Tennis Foundation, to deliver a once in a life-time opportunity for a group of Sport Level 1 students as part of a trial to expand the successful 'Beyond the Baseline' programme into the Further Education sector.
Beyond The Baseline - a joint project between Tennis Foundation and Youth Sport Trust - uses tennis and inspirational mentors to improve a range of skills, including but not limited to employability skills, social skills and leadership skills. The project has been running for three years, and in 2018 will be in 58 schools working with hundreds of young people. However, this year the programme will also be in five colleges as part of the Further Education pilot.
Having been invited to join the trial, Nottingham College welcomed former professional tennis player Jade Windley, who delivered three coaching sessions to fourteen Level 1 Sport students over the course of three visits. Growing up, Jade had to balance her schoolwork alongside her tennis training and as a result, developed discipline and the will to work hard from a young age. Whilst at school, Jade became British Junior Number 1, competed twice at the prestigious Junior Wimbledon event and proudly won a bronze medal for England at the Commonwealth Youth Games in India. After having achieved 11 GCSE's and 3 A Levels, Jade made the decision to become a full-time professional tennis player – winning 19 professional titles and achieving her lifelong dream of competing in the main draw of The Championships, Wimbledon.
Coaching the students through a series of interactive workshops, Jade focused on enhancing the students' personal, creative, social and thinking skills, before teaching them how to incorporate the skills in a working environment. The final workshop saw students delivering a one hour tennis lesson to Glapton Primary School. The lesson was a success and thoroughly enjoyed by all involved, with the students showing significant improvements in communication and confidence.
Singing the praises of the Nottingham College Students, Jade commented:
Nottingham College's Sport Work Experience Coordinator Tom Walker added:
To find out more about the Tennis Foundation's Beyond the Baseline project, click here.