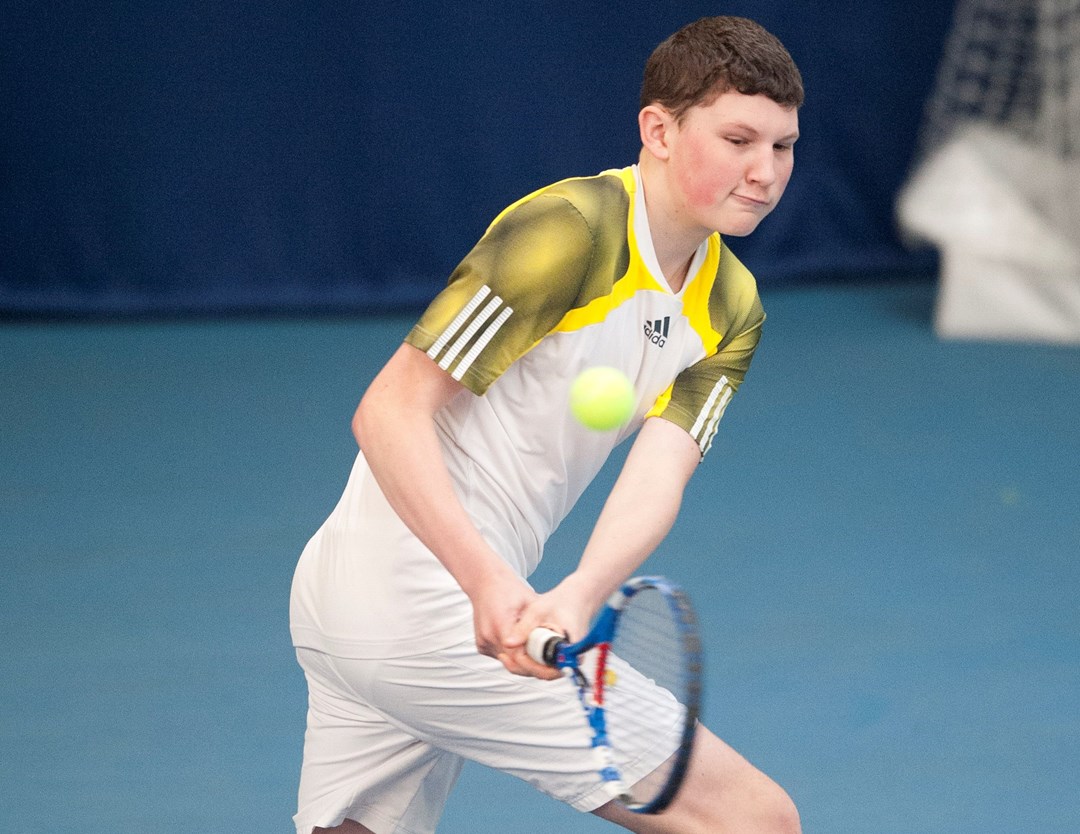 Diversity and Inclusion
National Learning Disability Tennis Championships in Nottingham to crown successful year
• 2 MINUTE READ
One of the most inspiring events in the tennis calendar is taking place in Nottingham this weekend.  A bumper entry of more than 60 players from across the country are set to take part in the Tennis Foundation's National Learning Disability Tennis Championships at Nottingham Tennis Centre.
The entry numbers are a reflection of another successful year for learning disability tennis, with weekly participation figures across the Tennis Foundation's network of venues showing an 18% increase on 2016.
Now in their 14th year and hosted in partnership with Special Olympics GB, the Championships feature round-robin singles and doubles competition between players of a similar tennis ability. Competitors will play their matches using yellow, green or orange tennis balls depending on their level of ability and which group they are contesting. Many of those involved in the tournament will be hoping to add their successes at the Special Olympics GB National Summer Games in Sheffield in August.
Tournament Director Claire McCulloch from the Tennis Foundation, said: "We've had another year of fantastic competition at the Tennis Foundation Regional Series events around the country, with another new regional tournament added to the calendar. This year's National Championships are guaranteed to exhibit some tremendous tennis as the players battle it out for the medals.
"Participation in tennis by disabled people is at record levels, and our work around the country supporting tennis provision for learning disability players has made a big contribution to that. The Tennis Foundation's vision is to make tennis a sport that is inclusive and accessible to all, and this year's National Learning Disability Tennis Championships in Nottingham will be a fantastic reflection of the progress we have made towards achieving that."
Tennis Foundation Coach Lesley Whitehead, who is also Special Olympics Great Britain National Tennis Coaching and Competitions Advisor, added "This is the fourth year that the National Learning Disability Tennis Championships are being held over three days of competition to cater for all the groups and ability levels, and will be another opportunity for the players to demonstrate their talents after the success of the Special Olympics National Summer Games".
Wrexham's Stephen Davies, Bristol's Alex Hume, York's Emma Lindsay and Kelso's Lucy Porteous all won singles and doubles gold medals at the 2016 National Championships and return again this year to try and to their medal hauls.
Also returning this year are Essex's Oliver Beadle and London's Lily Mills, winners of the men's and women's Division 1 gold medals last year
The Tennis Foundation's National Learning Disability Tennis Championships take place at Nottingham Tennis Centre from Friday 27th to Sunday 29th October. Play begins at 11.00 on Friday, 27th October.
View the National Championships Draws
To find out more about learning disability tennis click here.