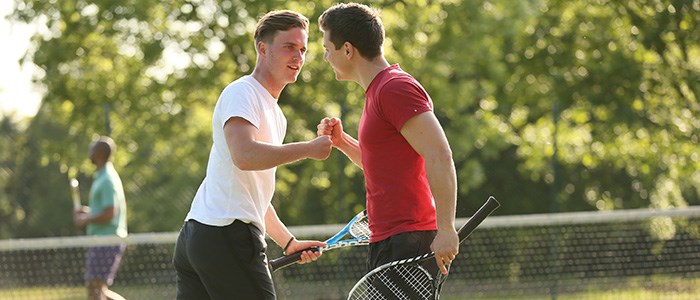 Community
National Fitness Day 2015: Five tennis related exercises
• 2 MINUTE READ
Happy National Fitness Day! Yes today, Wednesday 9 September, is the biggest and most visible annual celebration of physical activity taking place in Great Britain this year.
Thousands of clubs, parks and leisure centres are opening their doors to welcome you for free to help show the benefits sport can bring.
To coincide with people getting active all over the nation, we are helping celebrate the day by sharing some fun exercises that our tennis players do which can be done anywhere at any time.
What 5 things can you do on National Fitness Day to help with your tennis?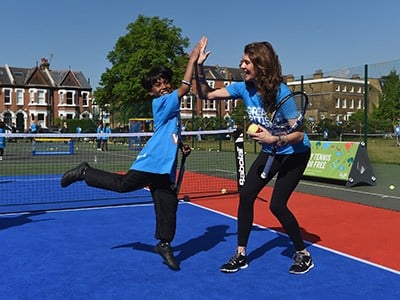 We caught up with LTA Strength & Conditioning Coach Arran Peck, with the help of GB performance player Katie Boulter, to find out. He said: "Tennis is characterised by intermittent bouts of high intensity activity during points of indeterminate length.
"Throughout a match, a players balance, coordination, strength, power, speed and work capacity are tested continuously. Given a limited amount of off-court training time, I would attempt to include a small dose of each of these athletic qualities."
Five quick exercises:
1. SKIPPING
Try and skip for five minutes. Count the number of times you stop or make a mistake and then aim to reduce this number session on session.
Benefit - co-ordination, concentration and work capacity
2. SINGLE LEG 'clock-face' SQUATS
Imagine the 12, 3, 6 and 9 o'clock positions on a clock face. Lift one leg from the ground and extend your non-weight bearing leg to these positions. 2 x consecutive reps for each leg.
Benefit - single leg balance, strength development in upper leg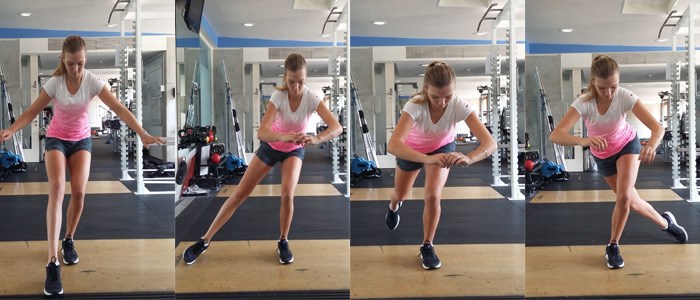 3. SEATED TRUNK ROTATIONS
Sitting down with your knees bent and back straight, rotate your trunk with only your arms out in front x 10. Progress this by repeating the process but holding a small weight. Finally, remove your feet from the floor and rotate your trunk.
Benefit - strength development in abdominals, back and shoulder muscles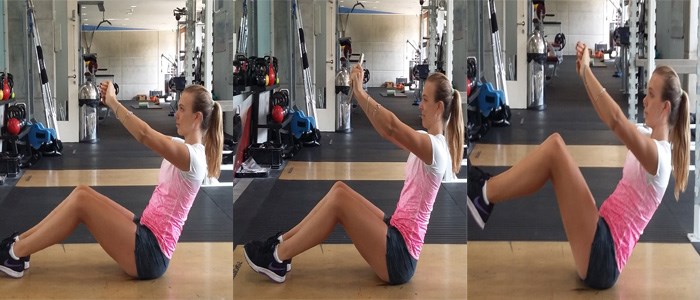 4. EXPLOSIVE JUMPS
Start with squat jumps from a static start ONTO a box. You are aiming for repeated standing in-place jumps without a box. 6 x repetitions.
Benefit - power development in lower body musculature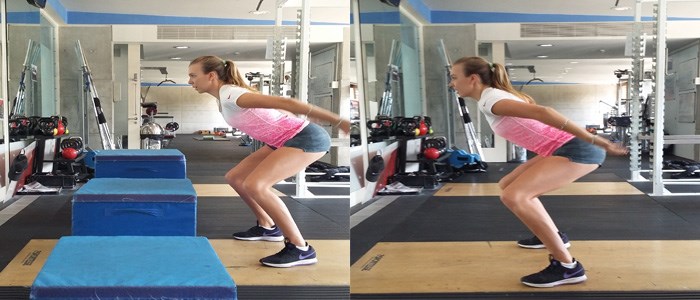 5. REPEATED SPRINTS
Accelerate over a 10 metre distance before slowing down, stopping and walking back to the start point for the next repetition. 5 x repetitions.
Benefit - straight-line and short distance running speed

* If at any point throughout the session you feel discomfort, dizzy or too tired, you should stop immediately and seek advice from a sports medicine professional.