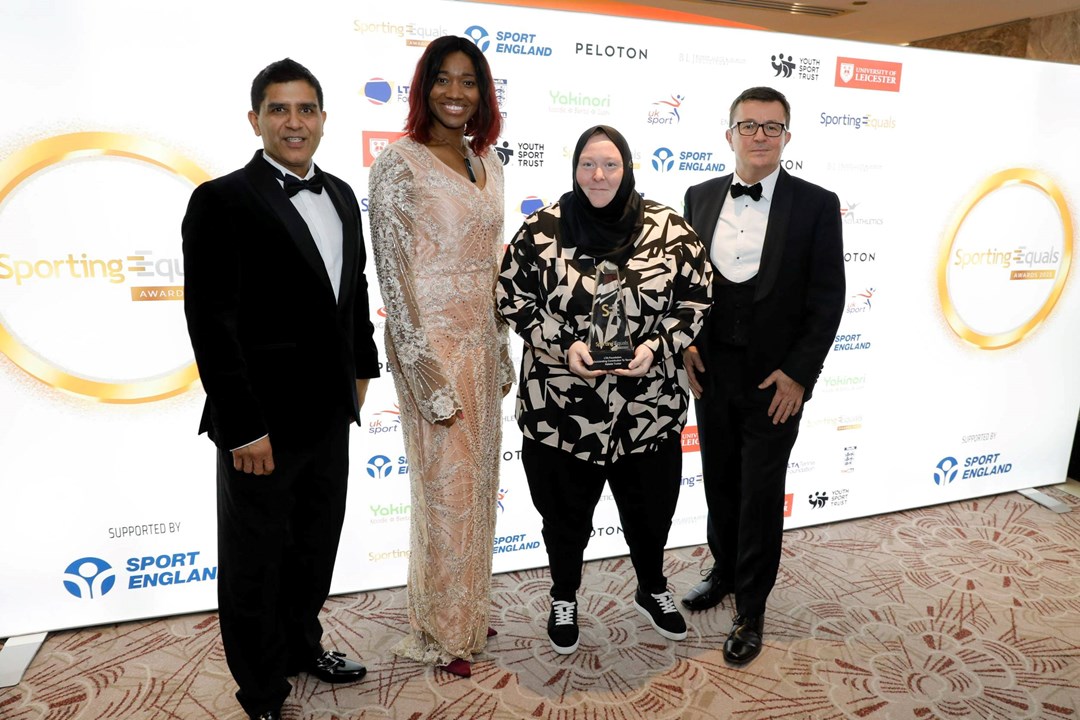 Community
Nalette Tucker wins 'Outstanding Contribution to Tennis' Award sponsored by LTA Tennis Foundation at Sporting Equals Awards
• 3 MINUTE READ
The LTA Tennis Foundation, our official charity, sponsored the "Outstanding Contribution to Tennis" Award at this year's Sporting Equals Awards, which took place on 21 October.
This award recognises an individual, venue, group, organisation, or programme that has been a pioneer in bringing tennis to under-represented communities in the past 12 months, demonstrating positive social impact and improving lives through tennis.
The Sporting Equals Awards were created to recognise and celebrate the contributions made by ethnically diverse people and communities to sport. The Sporting Equals Awards will help drive change in the sport sector where more role models, from more communities, in more sports, is an important driver of participation.
Three incredible programmes and individuals were nominated for the "Outstanding Contribution to Tennis" Award that the LTA Tennis Foundation sponsored, but there can only be one winner. And this year it was Nalette Tucker, who is the founder of Sunnah Sports Academy Trust.
Nalette is a Yorkshire-based sports coach and LTA SERVES Activator. She has been included in BBC Woman's Hour Power List 2023: Women in Sport, for her work in growing grassroots sport as the founder of Sunnah Sports.
In 2014, Nalette set up the Sunnah Sports Academy Trust – a registered charity offering sport lessons, including tennis coaching, to communities in Bradford. She began delivering tennis sessions in a host of faith-based schools, churches, and mosques through the LTA SERVES programme.
Kiran Matharu, LTA Community Tennis Manager who works closely with Nalette said "I am really pleased and proud to see Nalette win this award. I have known Nalette and worked closely with her for over five years, she is fantastic at what she does and continues to break down barriers to get more people involved in our sport - she is truly deserving! This award recognises her outstanding contribution to opening tennis up in underserved communities."
After being announced the winner, Nalette said: "I'm so honoured and over the moon to get this Award. It means so much more because of the amazing individuals I was up against, there are so many people working so hard to change this amazing game!
"Bradford, where I live, is the first place I've felt at home, I love teaching in the community, and I want to continue to offer tennis to as many people as physically possible. I want to say thank you to the LTA -they really are leading the way when it comes to making changes at grassroots and continue to go above and beyond to offer opportunities for our young people."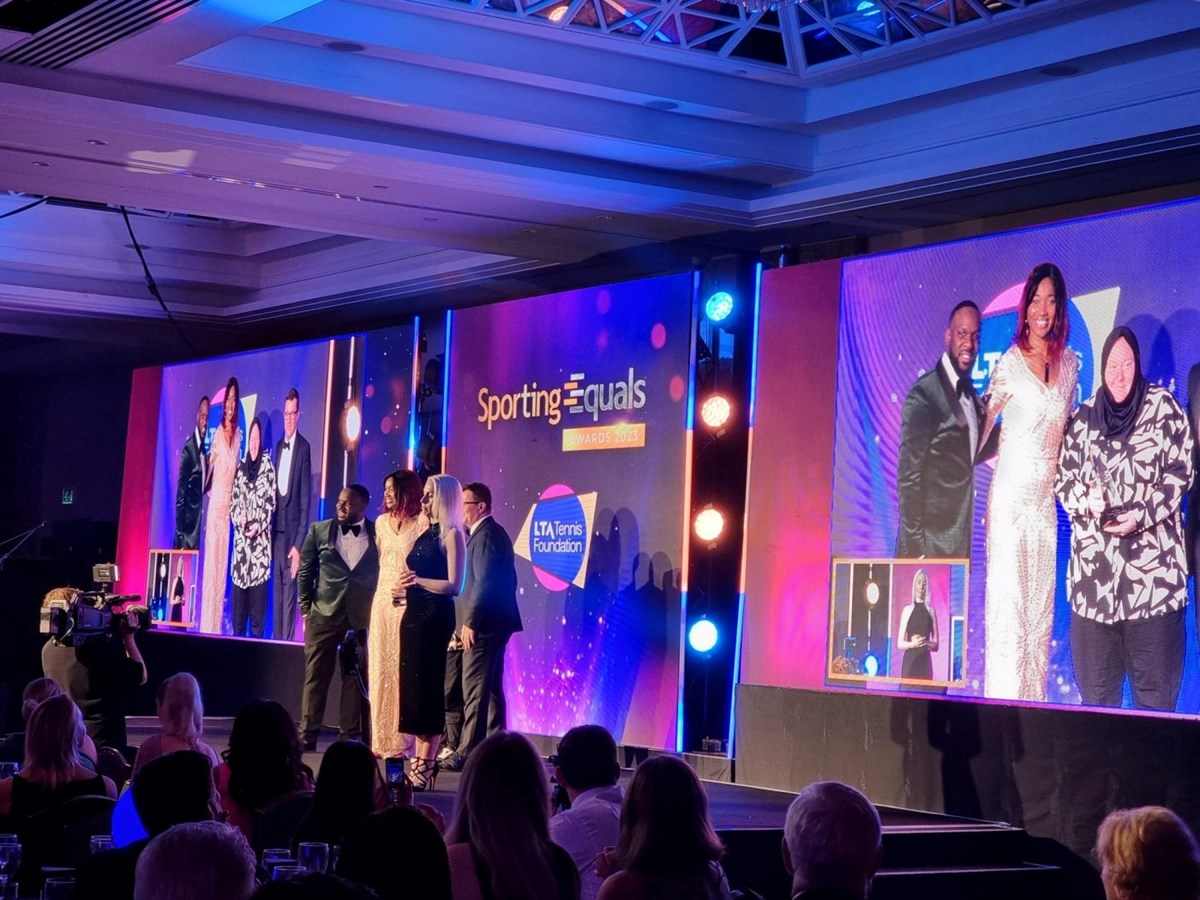 Tim Lawler, Chair of Trustees for the LTA Tennis Foundation presented the award to Nalette. Tim went on to say; "Sponsoring an award with Sporting Equals at their prestigious Awards Evening was an easy decision for the LTA Tennis Foundation team. Their work aligns very closely with our mission to improve lives through tennis and open up the sport. I was delighted to have the opportunity to announce the winner of the "Outstanding Contribution to Tennis" Award, chosen from a very impressive and inspiring shortlist. Nalette's contribution to her community is outstanding. On behalf of everyone at the LTA Tennis Foundation I would like to offer our huge congratulations and thanks to the winner and the other two nominees, all of whom are clearly creating a big impact for tennis and the people they are working with".
The other nominees are also making a huge contribution bringing Tennis to underserved communities – find out more about them below.
Arum Akom
Arum is an LTA Level 3 accredited Coach; he is the Head Coach at The Butterfly Tennis Club (since 2020) based in Camberwell. He has been a finalist for the LTA Presidents Award twice including 2023 and received the award for 2023 Game Changer in the community at Tennis Blacklist.
With the support from The Butterfly Tennis Club, Arum has designed a fantastic all-inclusive coaching programme which aims to promote grassroots tennis and provides opportunities for children who may not be able to afford the sport through a bursary fund programme.
In addition to his work in London, Arum is also building his own tennis academy in his hometown Uganda to develop the grassroots of the game.
Carolle and Iman
Carolle and Iman's tennis programme is based in Birmingham and is all about encouraging women and girls, especially those from diverse communities, to get active, have fun and make new friends.
Carolle and Iman were recognised for making tennis more inclusive with the Tennis for All Award.